Here's a few of my favorite Rickey additions from the past month or so.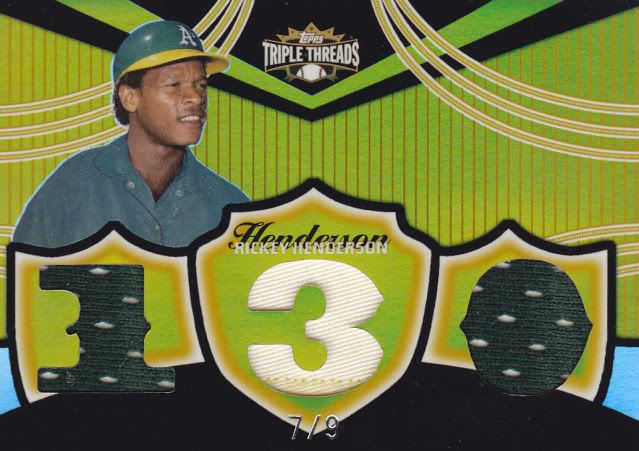 I missed out on 2006 Triple Threads when it was released, so these are the first two that I've been able to pick up, they just happened to arrive in the same month. You can't beat a card with Rickey and Reggie!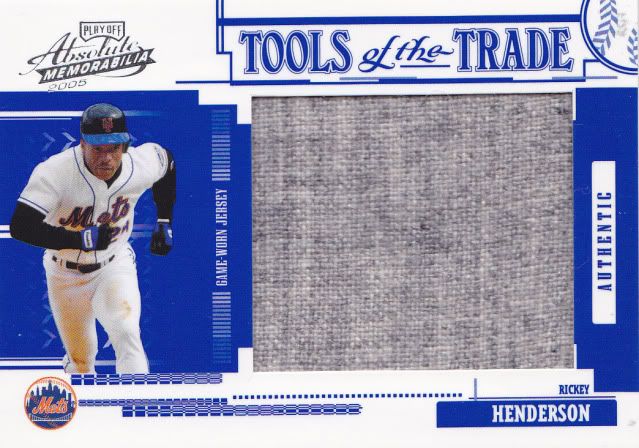 The 2009 Triple Threads at the top helped "complete" the set for the year. I now have all three variations numbered to /36, /27, /18, and /9.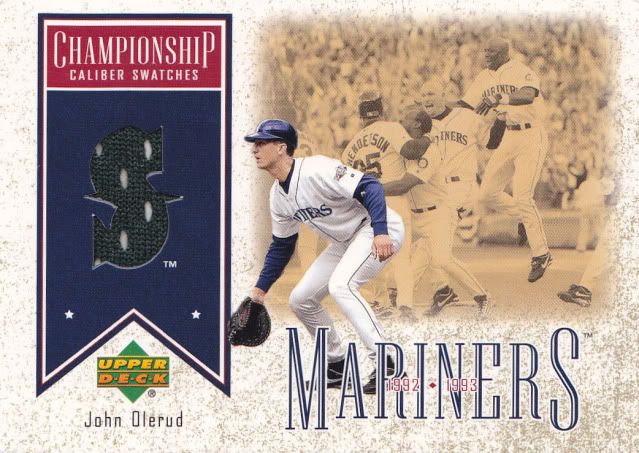 This one is obviously not a Rickey card, but is a nice oddball addition to the collection, as you can prominently see him celebrating on the front.
Another oddball card is this 1991 Tuff Stuff Jr. cut-out. Although it is on magazine stock, and not card stock, it does actually have a back to it, so it was meant to be cut out.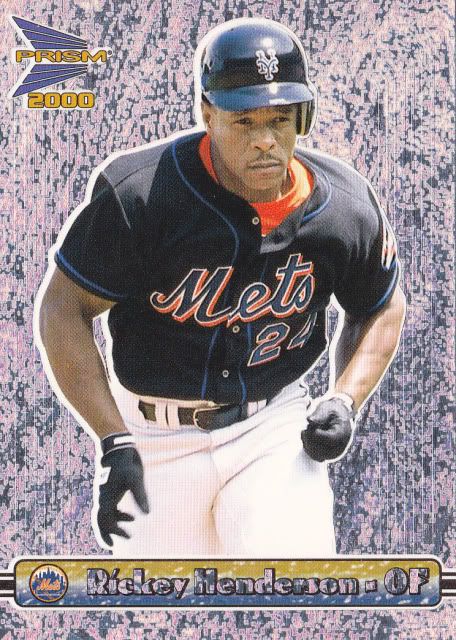 The multitude of 1990's Pacific parallels seem to be never-ending, so it's nice to cross a few off the list whenever possible. I used to despise these parallels, but they've actually started to grow on me.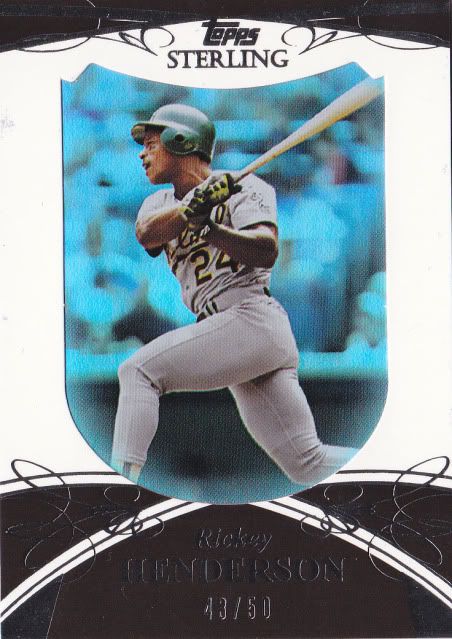 We'll end with a couple of more recent cards, as although he's in the Hall of Fame, Rickey's cards just keep on coming. The first is from 2011 Topps, while the second is from 2010 Topps Sterling.