The first thing that anyone usually thinks about when they talk of the Baseball Hall of Fame, is the plaque of the player being inducted. There's almost always the question of what hat the inductee will wear (other than in the rare instances, such as Jim Rice, where a player played for one team his entire career), and Rickey was no exception. The pictures below depict the Hall of Fame Plaque Gallery, and the evolution of Rickey's plaque.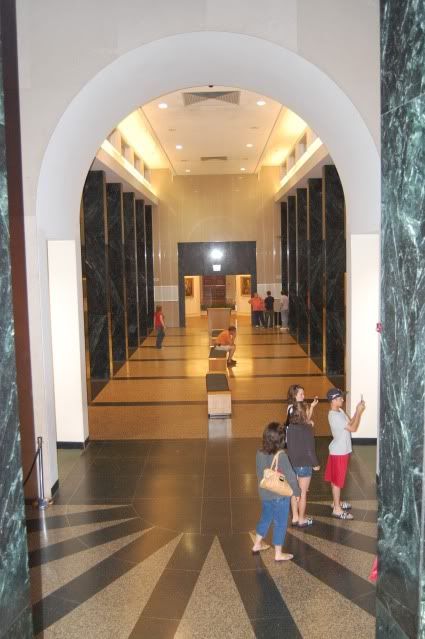 Above is a picture looking down at the plaque gallery from a balcony on the second floor. Rickey's plaque is almost directly below this balcony to the right.
The plaques extend down both sides of the gallery, and end in a small rotunda.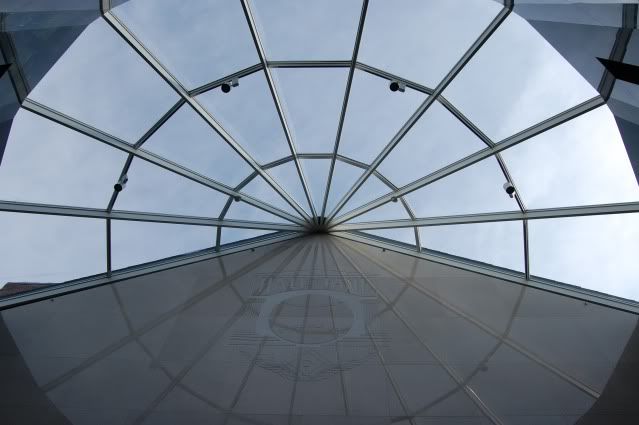 It's hard to see, but the Hall of Fame logo is etched into the side of this wall below the atrium.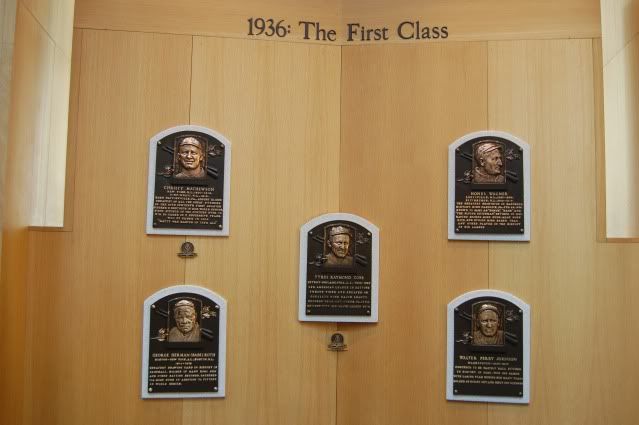 The plaques of the first inductee class, which includes Ty Cobb, Babe Ruth, Honus Wagner, Christy Mathewson, and Walter Johnson. It's actually pretty cool that Rickey's plaque is at the end of the gallery, just to the left of these.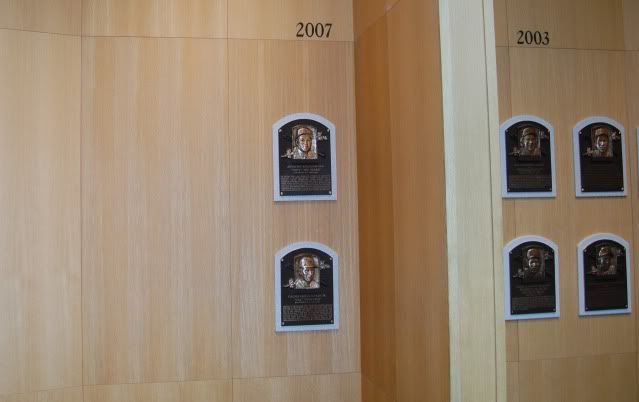 This is how the gallery looked the first day that I arrived, with Rickey's plaque nowhere to be found. The plaques are installed in an alternating odd/even pattern to the left and right of the original 1936 plaques, which explains the 2007 plaques on the left.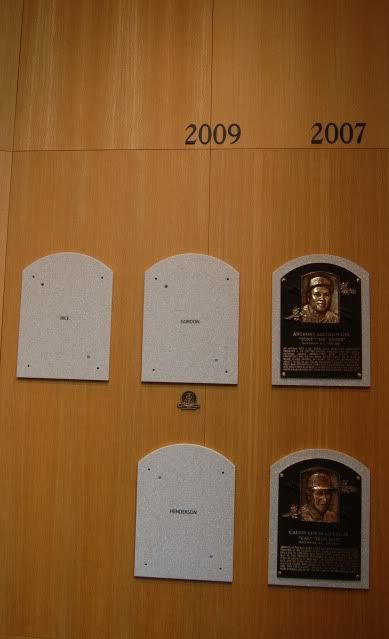 The day before the induction, placeholders for the plaques went up, which includes the names of Rice, Gordon, and Henderson. I thought this was pretty cool, as this was the only day that it would ever look like this. You can also see that their is a little emblem that has been installed under Joe Gordon's plaque. All of the Hall of Famers who served in the armed forces had an eagle emblem under their plaques indicating the branch of service in which they served, and in what war they fought.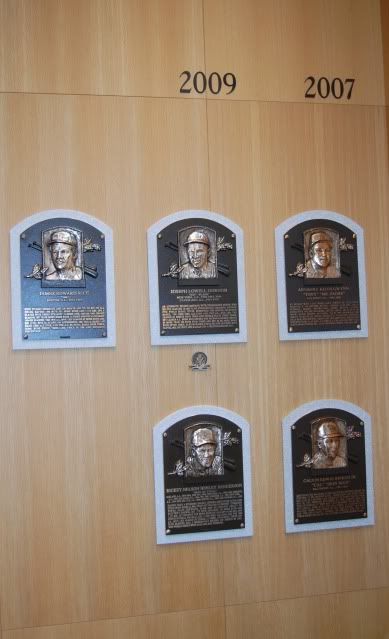 The plaques have been installed!
This is one of the few pictures of myself that I had taken on the trip. It's definitely not one of my favorite pictures, but it could have been worse. Rickey's plaque is on the left of the bottom row.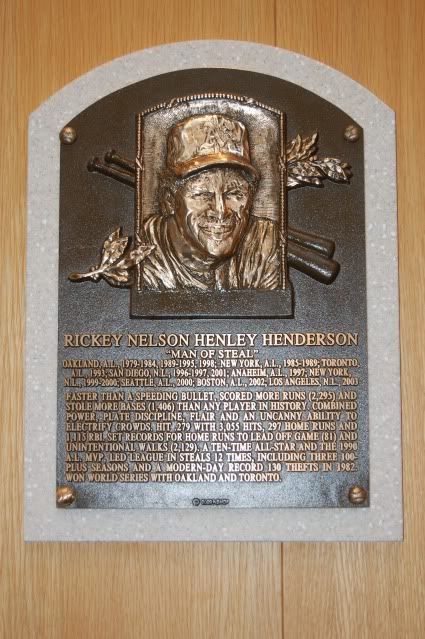 Here's a close-up of the plaque, with font that it ridiculously small. Compared with the one sentence descriptions on some of the earlier inductees (which I'll post later), they really crammed a lot of information onto the plaque.