With all of the focus on Cooperstown and the Hall of Fame, I've neglected some of the more recent card additions to the collection. I just got a package in the mail yesterday, with a lot of 16 Rickey cards, which is definitely the most of acquired at the same time in quite awhile. Below are some of my favorites: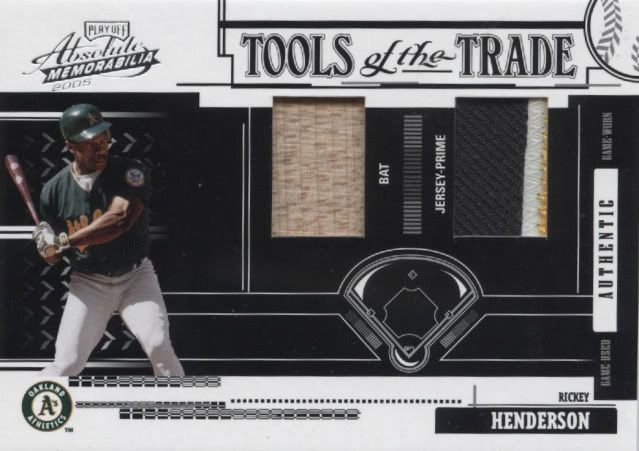 2005 Absolute Memorabilia Tools of the Trade Swatch Double Prime Black A's B-J/25 #94
I believe this has to hold the award for longest official card name of any in my collection. That name is ridiculous! But, as I mentioned awhile ago when I got my
first patch card
, this is the first A's patch that I've been able to add to the collection. Although it looks black in the scan, it's actually a nice 3-color green/white/yellow patch.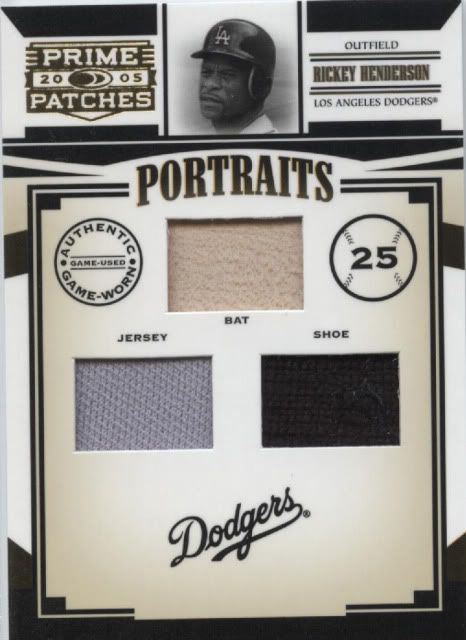 2005 Prime Patches Portraits Triple Swatch B-J-SH/150 #72
Another nice game-used card, this one features the first piece of game used shoe I've added. It's crazy what they'll cut up and put on a card!
1997 Select Company R #50
I can't believe that it's taken me so long to acquire this card. I have three versions already (base, registered gold, and select company sample), but for some reason I never picked up this one.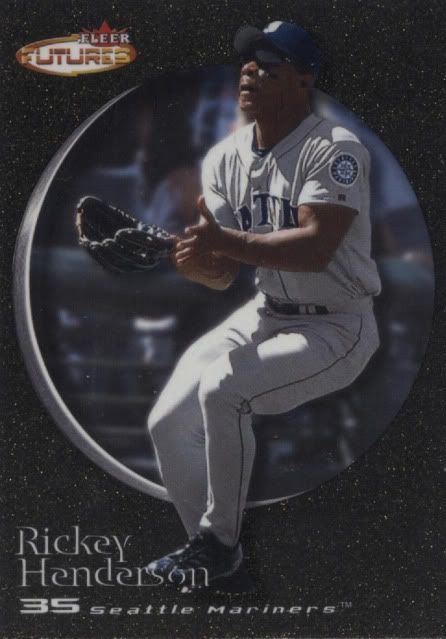 2001 Fleer Futures Black Gold/499 #45
Although serial numbered to a rather high 499 copies, these cards are not the easiest to come by. It's always nice to knock of some of the earlier parallels of my checklist, especially those that only had one variation.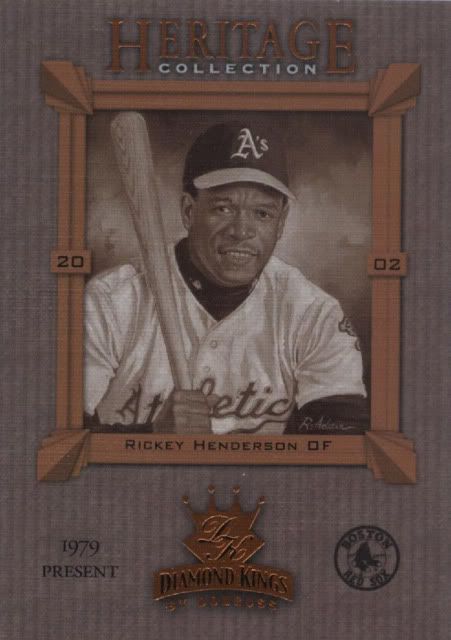 2002 Diamond Kings Heritage Collection #HC23
A pretty nice stand-alone insert card of Rickey. I was always surprised that he was only included in the 1984 set of the original Diamond Kings. I never could figure out why he was left out of the sets in the late 1980's.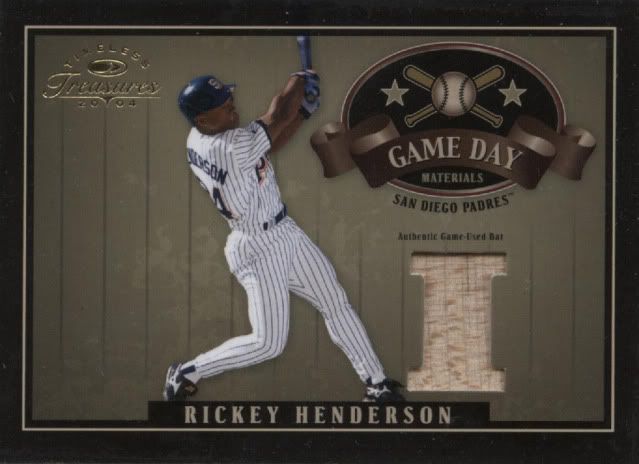 2004 Timeless Treasures Game Day Materials Bat/50 #16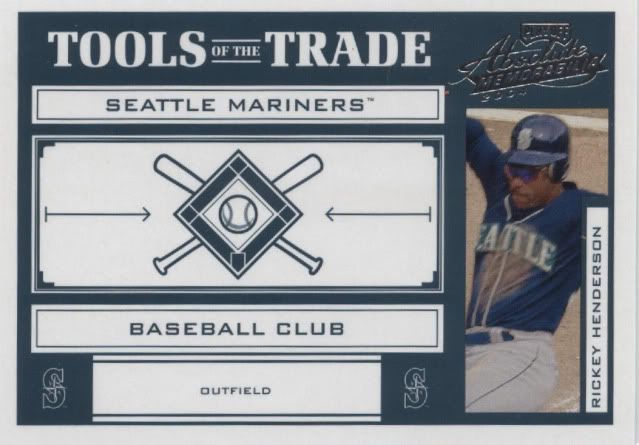 2004 Absolute Memorabilia Tools of the Trade Green M's/150 #123
2005 Donruss Classics Classic Singles/400 #13
I've included these cards together, since although they come from different years, and different sets, they both use the same picture of Rickey on the Mariners. This has become all too common, but it's definitely not a new phenomenon. At some point in time I'll put together a post of quite a few late 1980's cards, all of which recycle the same picture many times over.