Ray Fosse mentioned it during his introduction of Rickey during his jersey retirement ceremony, but the City of Oakland has officially declared August "Rickey Henderson Month."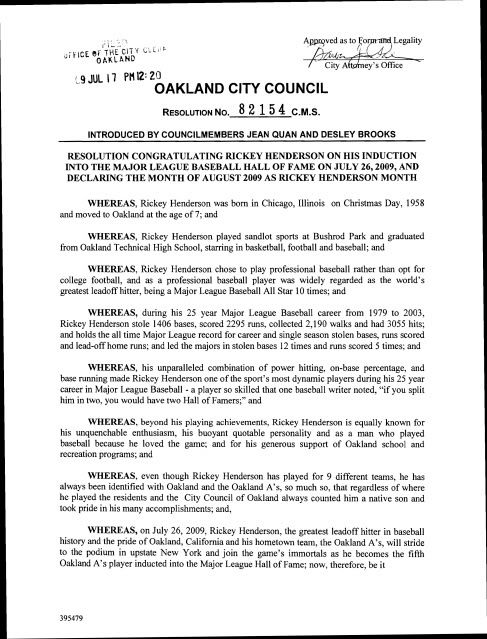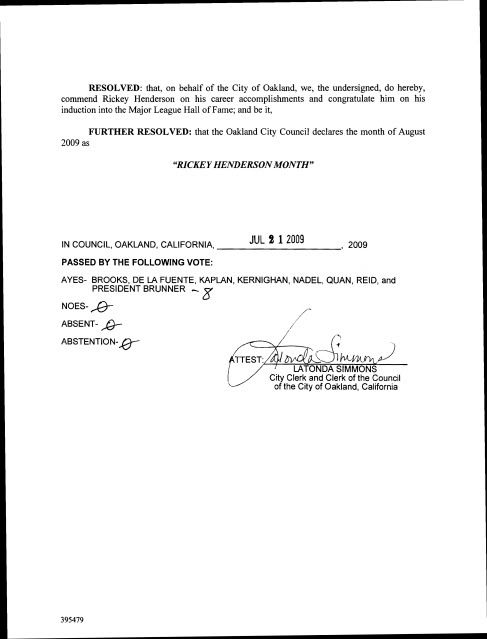 At their meeting on
July 21, 2009
, the Oakland City Council unanimously approved
resolution #82154
, to congratulate Rickey on his recent induction to the Baseball Hall of Fame.
If you're really interested, you can even view the
video
of the City Council meeting, where the proclamation is presented. It's 8.2 on the agenda, and it's about an hour into the clip, starting at approximately the 1:12 mark.