Just a quick post today, as I realized I hadn't posted any Rickey-related items in awhile. I've been working on quite a few Oakland A's trades recently, and haven't had time to put any Rickey posts together.
In 1983 Topps issue a set of five "foldout" sets, which featured career leaders in five major statistical categories.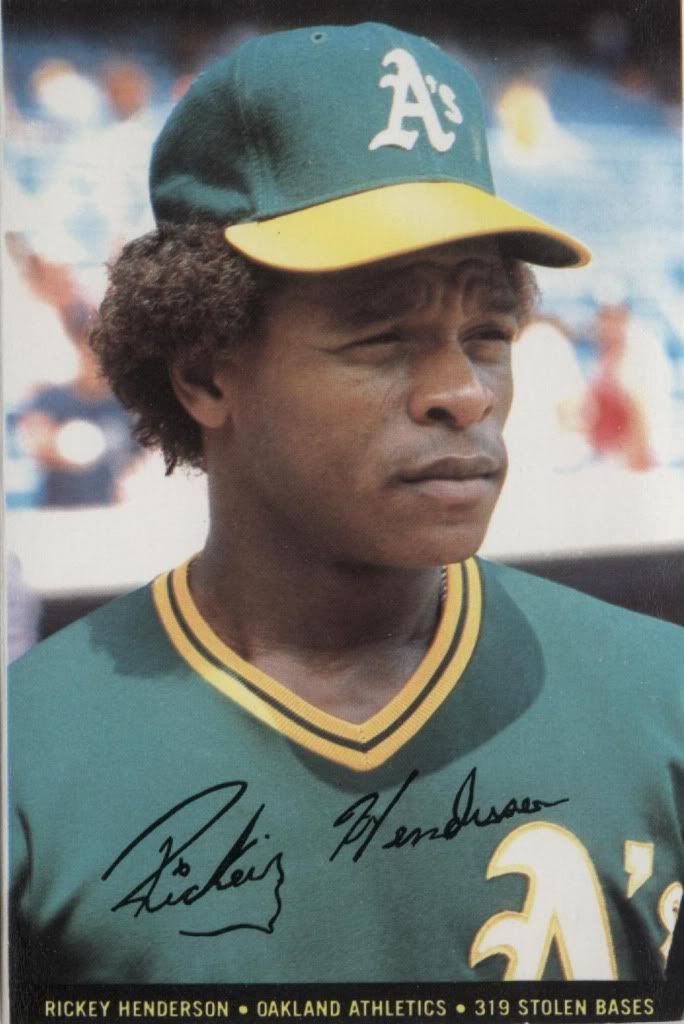 Although Rickey had only been in the league a couple of years, his 319 stolen bases were already enough to get him included in the set. The above "card" measures approximately 3 1/2" x 5 1/2" and was cutout from one of the accordion style foldouts.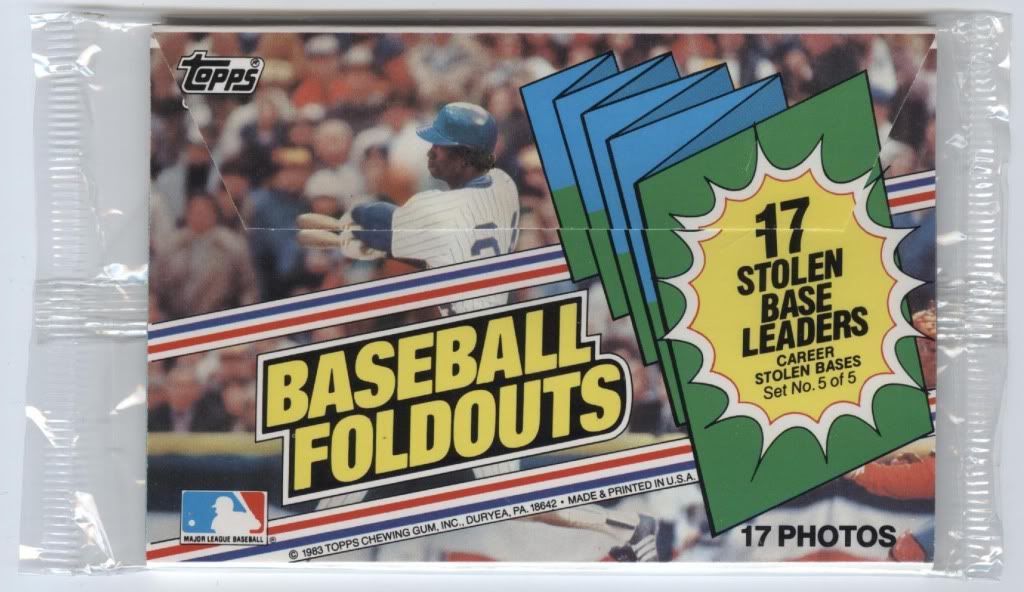 Here's a complete and unopened booklet of all 17 stolen base leaders, number 5 of 5 in the set. I'm not sure why they decided upon 17 (probably something to do with the way it was folded), but they used it consistently across all 5 subsets.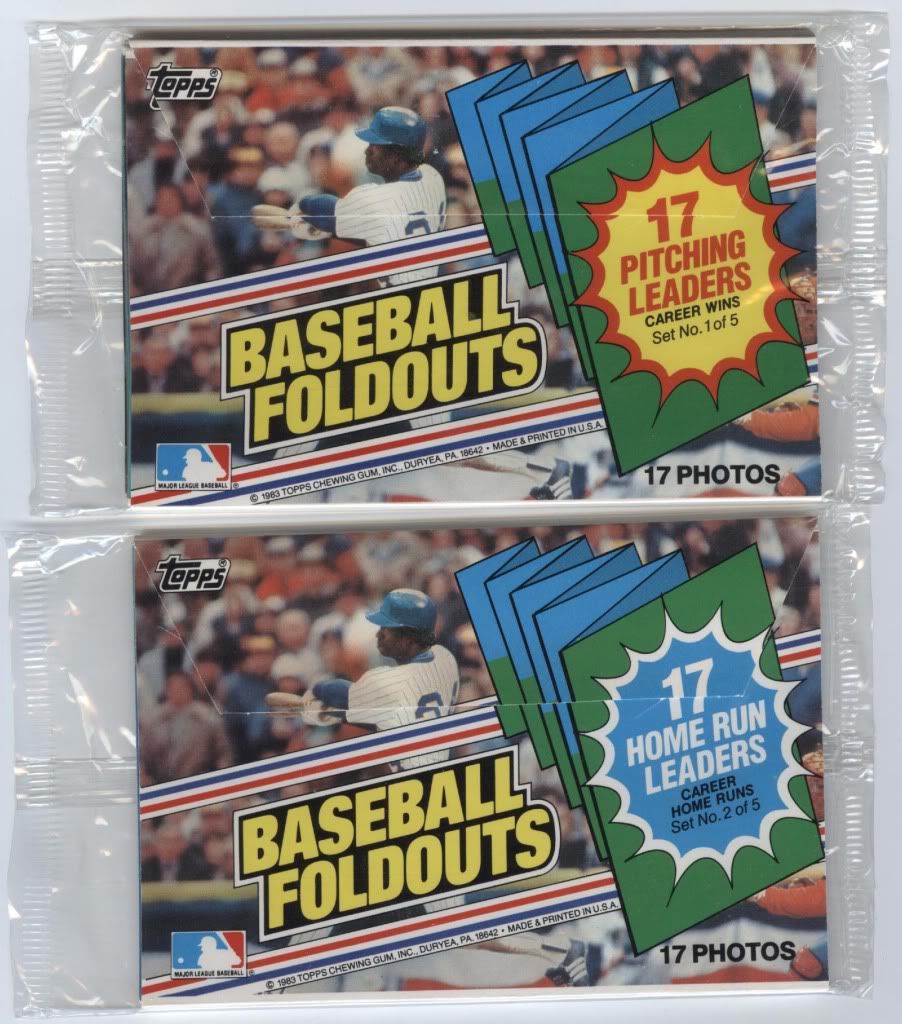 Career Wins leaders and Career Home Run Leaders were included as Sets 1 and 2 respectively.
The last two sets were Career Batting Average (set #3) and Career Saves (set #4).
Topps seemed to put out a lot more interesting sets in the past than they do today. Yes, there are more different sets of cards, but they definitely don't release as wide a variety of items as they used to.