As you may have noticed, I've written some posts lately that aren't exactly Rickey Henderson related. Although this blog's focus is obviously on Rickey, I'm a big Oakland A's fan as well, so will throw in some A's and collecting posts now and then.
Since starting this blog, and getting back into the hobby, I've completed a few trades with fellow online bloggers, sending them a stack of cards of their team for a stack of cards of mine. Since most of them have also recently returned to the hobby, they don't have any Rickey cards to spare, but they do all seem to have plenty of A's that they don't mind parting with.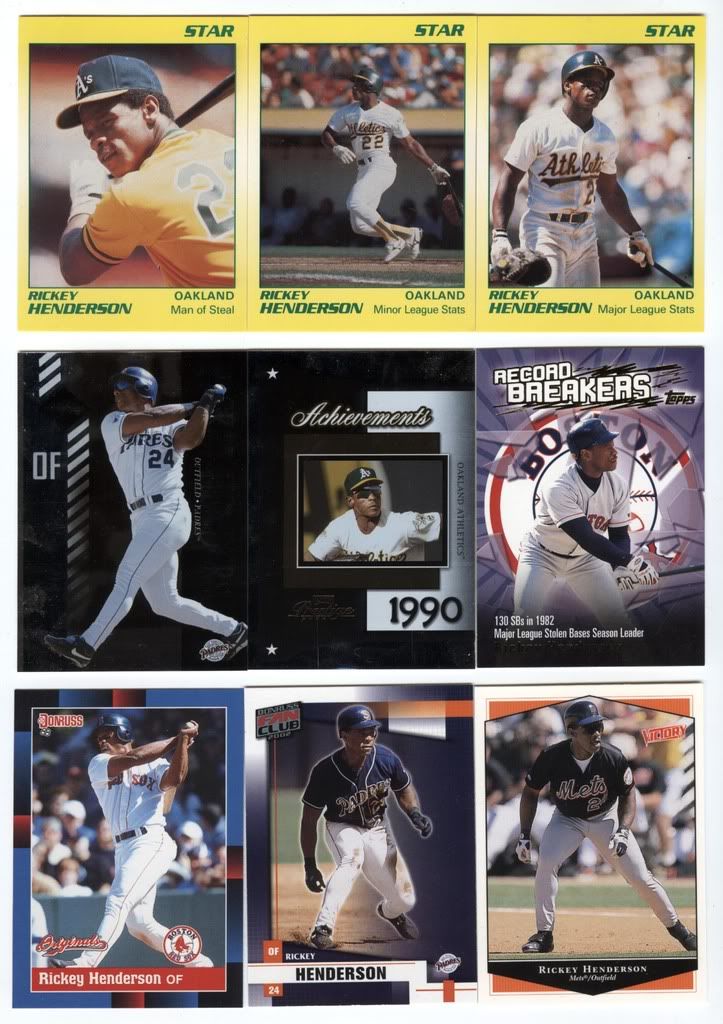 I've finally found the time to put together a want/have list of all 2008 Oakland A's cards. For now, I'm going to focus only on cards from 2004 to the present, putting together the earlier want lists when I get a chance. The lists will mainly contain only the base cards and inserts from the sets, only listing the game-used, parallels etc. that I've already acquired. I'm still interested in any and all variations, but there are just too many too list.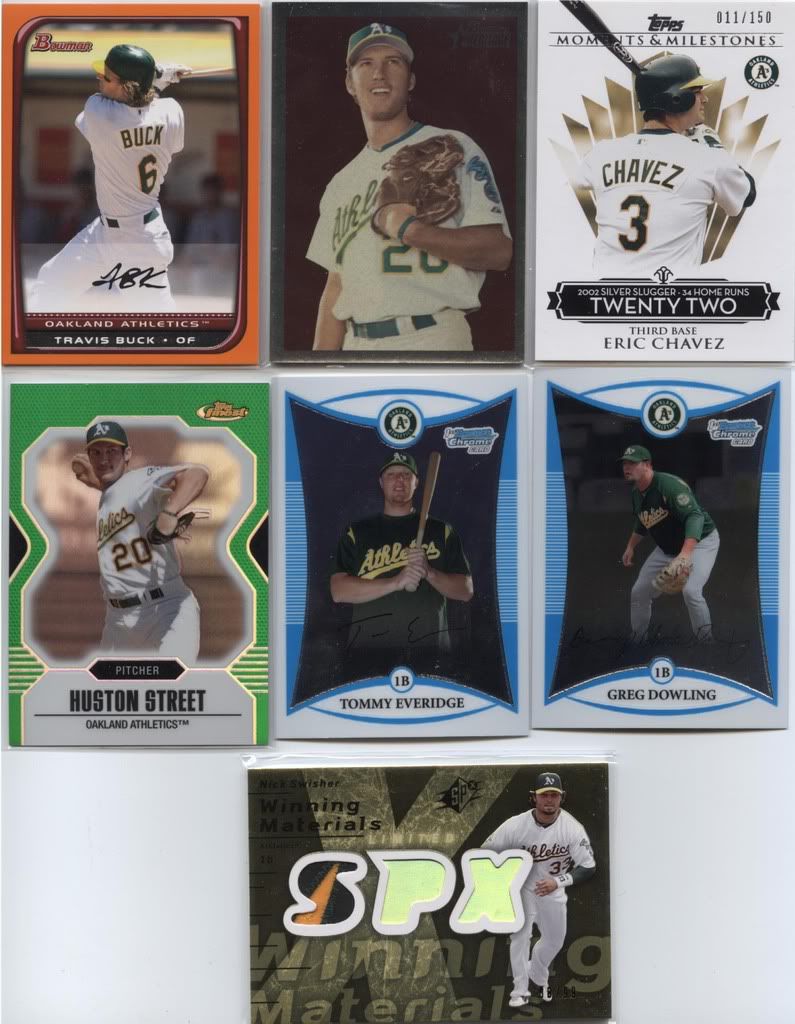 I've also finally compiled a list of all of the 2008 cards that I have for trade, with a majority of them coming from Allen & Ginter, Goudey, and Heritage. I have a ton of cards from earlier years as well, but there's just too many to list.
If anyone is interested in an A's for "Insert Your Team Here" trade, whether blind or for specific cards, please don't hesitate to send me an e-mail. I know we'll be able to work something out, so that we're both happy in the end!