I was able to pick up a variety of new cards this past month, which filled in a few holes in the collection. I also piked up some of the new 2012 Sportkings release, but I haven't received them all, so I'm saving those for their own post at a later date.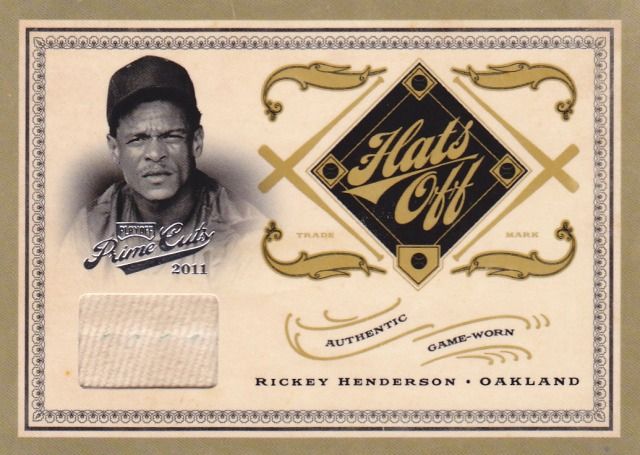 2011 Prime Cuts Hats Off 19 #/49-- I really like the look of the new Prime Cuts, and I hope that Panini is able to give Topps a little bit of competition. As a collector, forcing the competition to step up their game is always a good thing
2005 Absolute Memorabilia Tools of the Trade Swatch Five Mets B-JK-J-J-P 168 #/150 -- There seems to be an unlimited amount of different versions of these Tools of the Trade cards out there, with most of them selling pretty well. I've got a few in the collection, but am only able to pick them up when I happen to run across a cheap Buy It Now.
2002 E-X Game Essentials Jsy 9 -- This patch is from an unnumbered insert, and with a patch like that, it would be a #1/1 these days. But, quite a few of these included patches, so I'm not worried about its authenticity, which is an issue now more than it should be.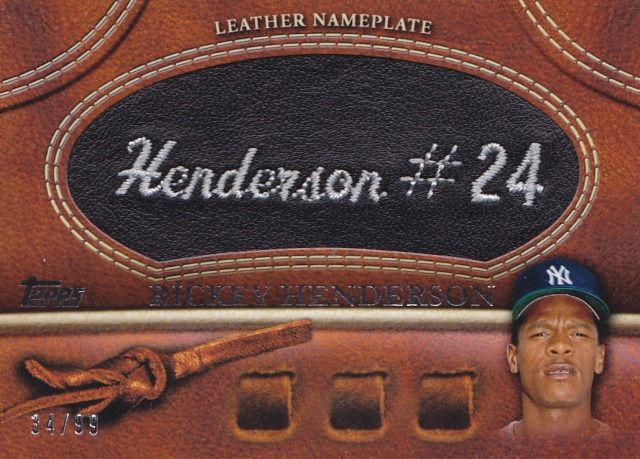 2011 Topps Glove Manufactured Leather Nameplates Black RHE UPD #/99 -- This is the last of the manufactured glove nameplates that I needed, minus the two #1/1 nicknames of course.
2011 Limited Lumberjacks Bats 8 #/299 -- Although this came out a few months ago, it's considered a 2011 release for some reason. While the lack of an MLB license leaves them in a bit of a hole, design-wise the new Limited set looks pretty good.
2012 Topps Museum Collection Canvas Collection CC20 -- This insert set also features an original canvas parallel, with original art cards #/10.
2011 Topps Tier One Blue 24 #/199 -- I like that Topps used a nice vintage image for the Tier One set, and the different colored parallels are pretty nice. Unfortunately, I missed out on the Black (#/50) and Purple (#/25) when they were first released, and now they seem to be impossible to find!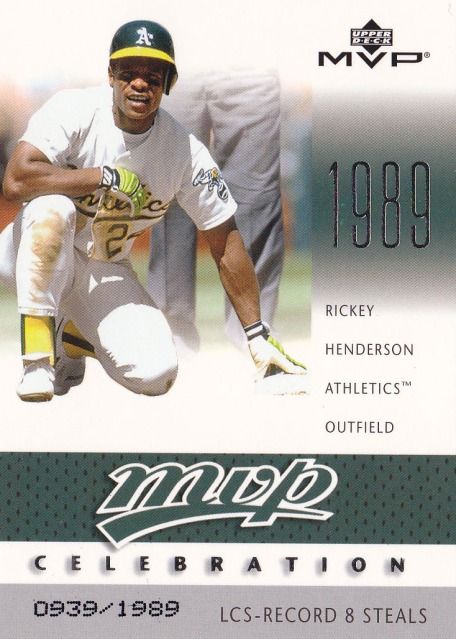 2003 Upper Deck MVP Celebration ALCS 37 #939/1989 -- Although I already had this card, the serial number caught my eye, and I just couldn't pass it up!