Just a short update today, as I apologize for the lack of any new posts recently, but I wanted to get this one out there.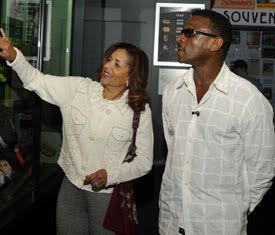 Before the official induction ceremony arrives, every new inductee into the National Baseball Hall of Fame gets to visit the Hall for a behind the scenes tour. The new Hall members are able to get hands on with the memorabilia (well, they do have to wear white gloves), holding items such as bats used by Babe Ruth and gloves belonging to Cy Young. About a week ago, Rickey and his wife took their own through the Hall.
Here's a link to both the
MLB
and
Hall of Fame
coverage, with each article containing several pictures and video clips of the event.