As a Rickey Henderson fan, you can't help but be a fan of Lou Brock as well. I actually got to interact with him a little bit during the Hall of Fame Golf Tournament this past summer, and he was a lot of fun!
That being said, I was a little sad when I read last week that there was going to be an entire auction filled with his memorabilia. I hope that he's selling these off in the hopes that others will be able to get some enjoyment out of them, and not because he actually needs the money. Considering what athletes get paid these days, it's amazing to think that these guys used to work as car salesman and insurance agents in the off-season!
The Legendary Auctions catalog includes some really amazing stuff, and I've included some of my favorite items below. You can view the entire catalog
here
.
Lou Brock's 893rd stolen base, which he stole to pass Ty Cobb on the all-time list.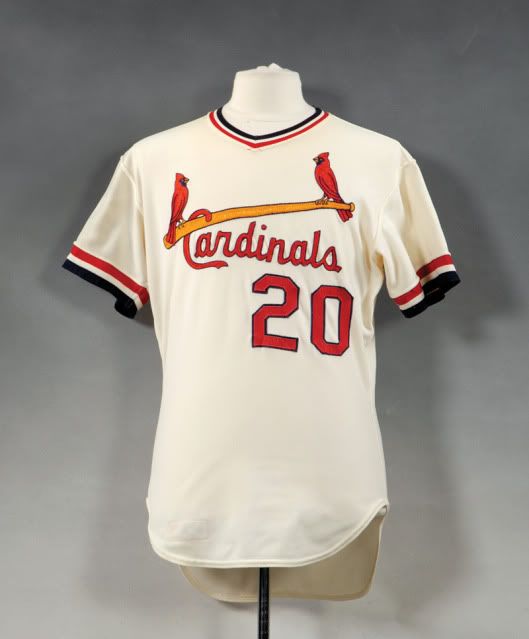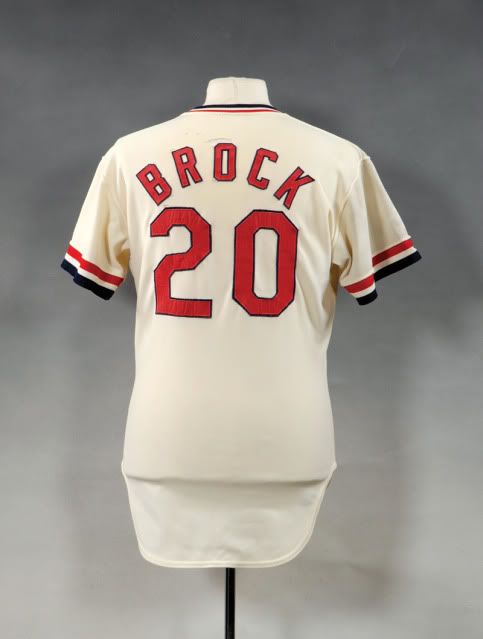 Brock wore this jersey in 1974 when he stole his 105th base, breaking the all-time single season record. He ended the season with 118 steals, which stood until Rickey broke the record in 1982.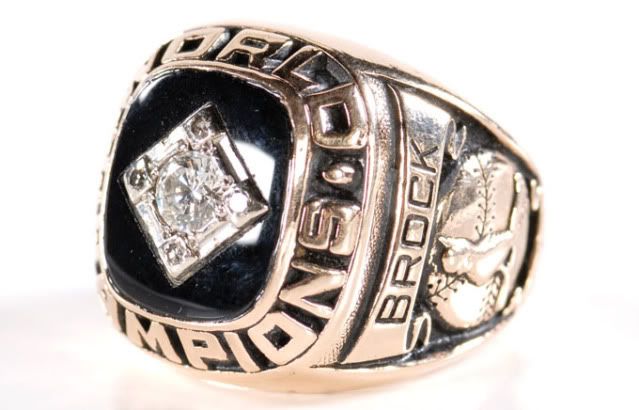 Brock's 1967 St. Louis Cardinals World Series ring.
A neat little stool that Brock had made featuring his 74th stolen base in 1966, in which he lead the NL for the first time.
A game-used ball from the game in which Brock stole his 900th base, one of only 3 players to do so. There are actually quite a few game-used balls included in the auction.
A pair of Brock's game-used cleats from the 1960's. These definitely don't compare to the cleats they wear today, but I still wouldn't want to get in the way of that front spike!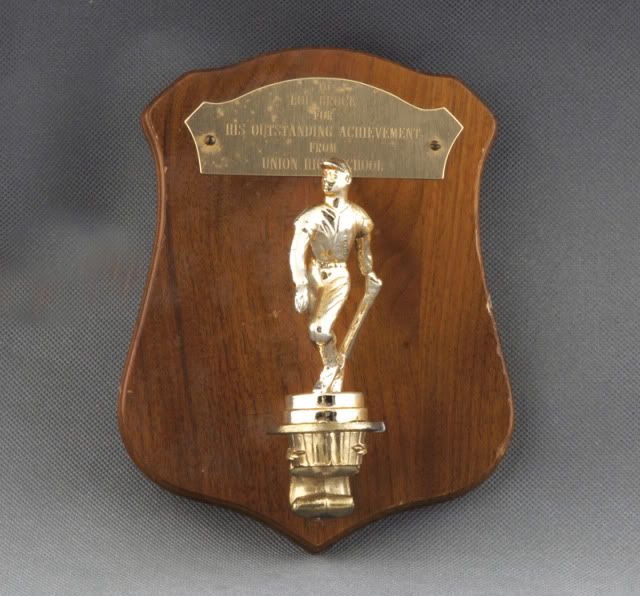 Brock received this award in the 1950's in high school for "outstanding achievement."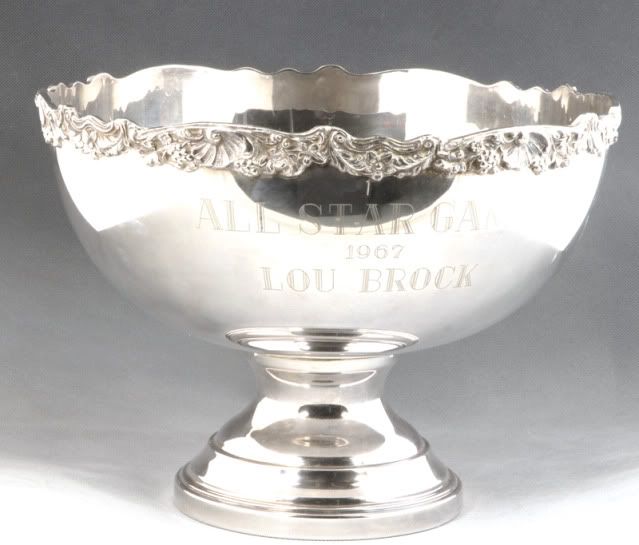 As a member of the 1967 All-Star team, Brock received this decorative silver bowl.
I've always been a fan of Leroy Neiman's paintings, and this one of Brock is one of my new favorites.
Arguably Brock's best season was in 1974, where he came in 2nd in the MVP voting. But, he was awarded the National League Player of the Year Award at the Kansas City Baseball Awards Dinner. It's not the MVP award, but it still is a pretty cool trophy.
If you enjoyed these items, be sure to check out everything else that is listed at the link above. I won't be bidding on anything myself, but if anyone does actually bid and win an item, be sure to let me know!