While all of the Rickey inserts and parallels included in 2009 Triple Threads and 2010 Topps have been great, it was nice to complete a new set with only one card!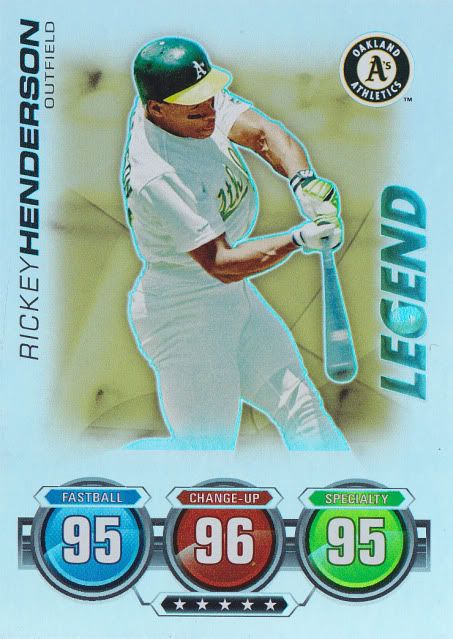 This is Rickey's one and only card from 2010 Topps Attax, where the complete checklist can be found
here
. It's a "Sepia Foil Legend" card, and there is one card from the set inserted in every $4.99 starter deck. With only 10 Legends cards included in the insert set, they haven't been too hard to come by. But, it is a pretty nice looking card, as I've always been a fan of the more creative and oddball releases.
Since this is a game (I have no idea how it's played), the backs of the cards are pretty plain. You wouldn't want to tip off the rest of the players that you had Rickey hiding in your deck!