Now that I have my new computer up and running (the old one blew up a few weeks ago), and have attached my new scanner as well, I'm ready to get caught up on the huge stack of cards that are sitting waiting to be displayed.
Although I've said this before, I'm going to attempt to use the new computer as a clean slate, to keep me caught up on my scans and posts. The computer is super fast, and the scanner is much easier and quicker than my old one.
To start, here's a few Rickey Henderson game-used cards that I've picked up recently, including a couple of pretty sweet Oakland A's patches, and an awesome dual patch card with Lou Brock. I started to add descriptions to the cards, but I think it took away from the images, so I've left them out. If anyone has a question about any particular card, don't hesitate to ask.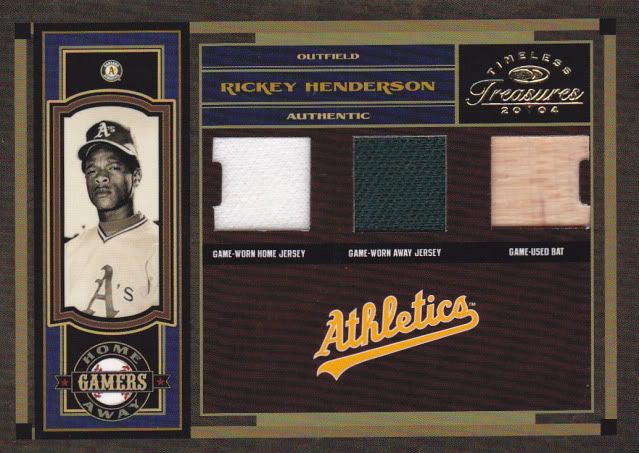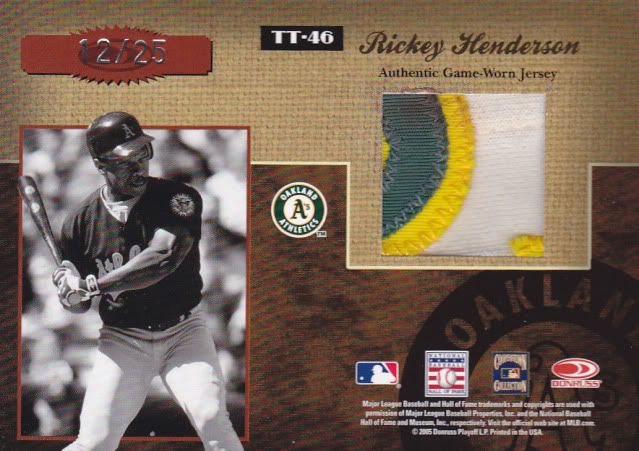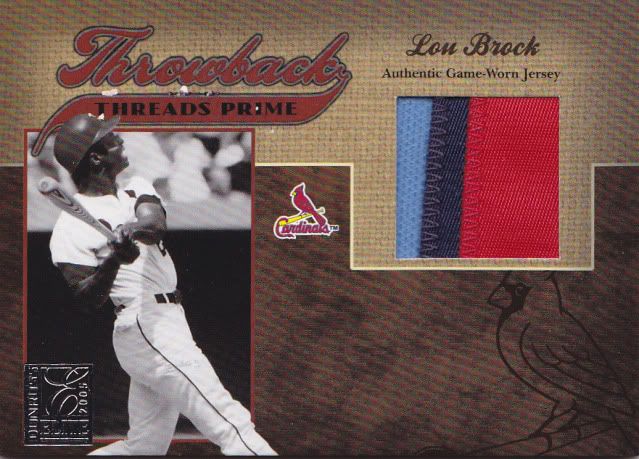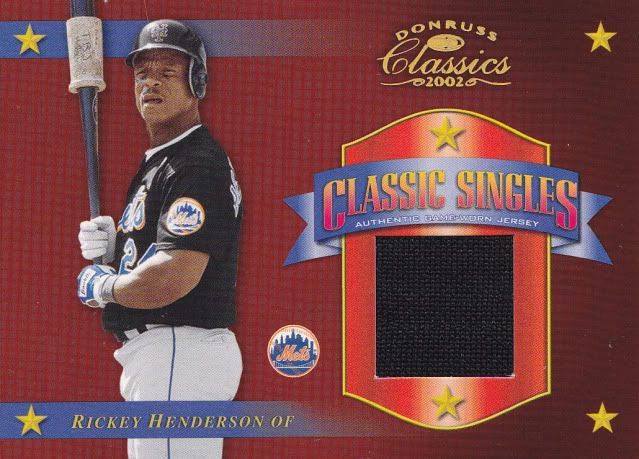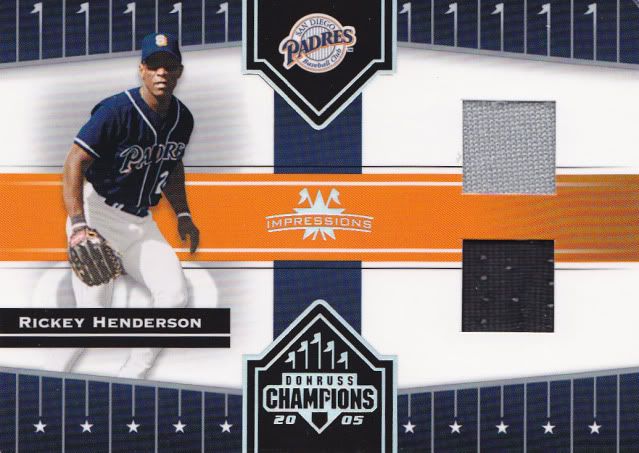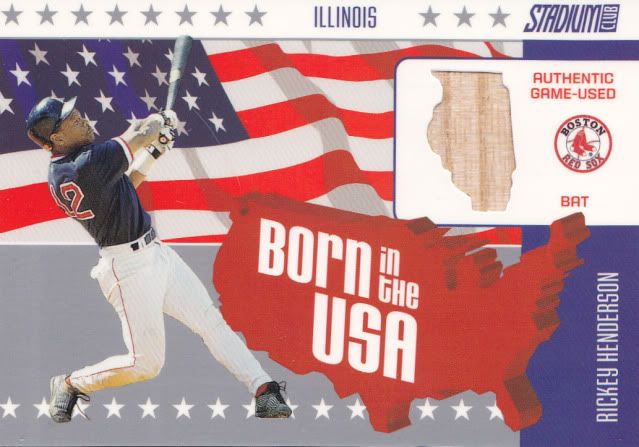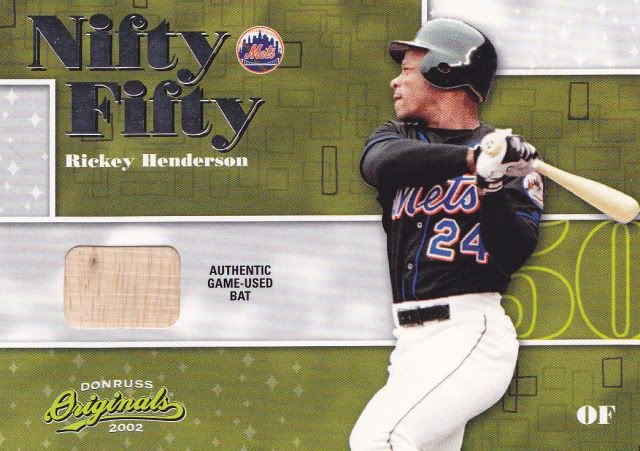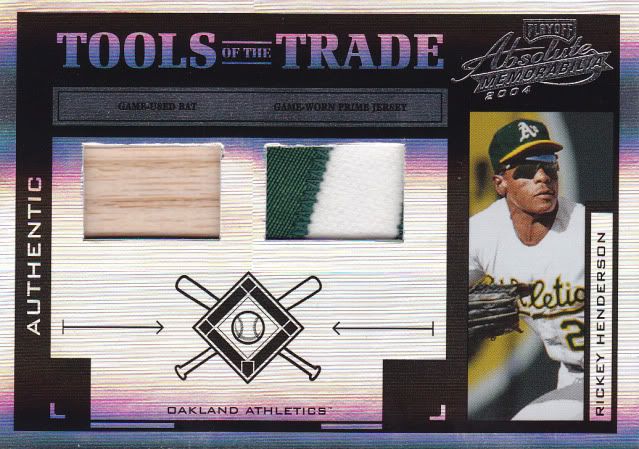 Stayed tuned for Part II of the game-used cards (In order to keep the look of the post as clean as possible, I've included all of the horizontally oriented cards in this post, with the vertical ones yet to come), as well as a post on inserts & parallels, as well as the couple of oddball cards I've recently added to the collection.