Topps decided to try something new this year, and released a series of manufactured Hat Patches and Bat Barrels in their sets throughout the year. I'll never be able to own an actual hat patch or barrel, so it is nice to at least have the opportunity to obtain the next best thing.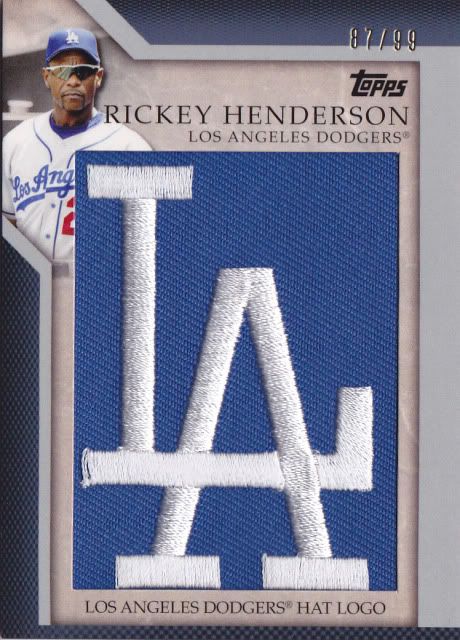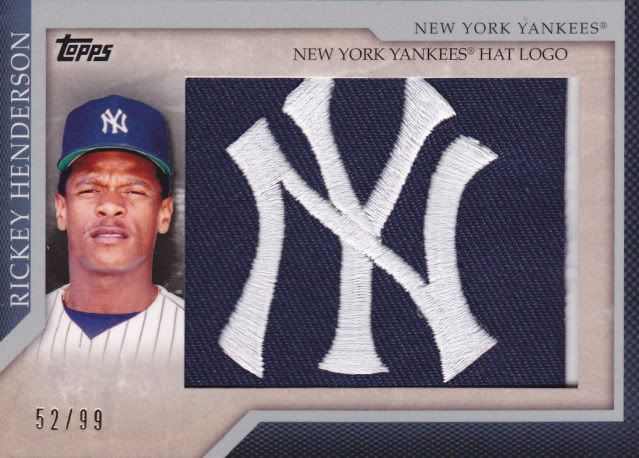 Rickey had four different hat patches (each #/99), two vertical and two horizontal. I'm still not sure how the A's patches made it through any sort of quality inspection (maybe there wasn't one?), but all of the patches are cut this way, almost as if they were planning on it being a horizontal card, and then changed their minds.
While I did like the patches, I was a little skeptical about the bat barrel relics. Fortunately, these far exceeded my expectations, and are actually much nicer in person than they appear online, and they even look pretty good online.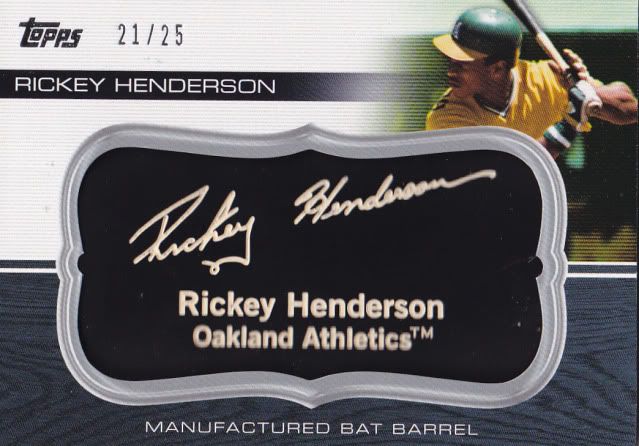 There are three different parallels, the base #/99, the black version #/25, and a pink version numbered #1/1. The pink version has not yet surfaced on eBay, but I hope it does just so I can snag a picture for this post. The Jeter below recently sold for $250+, and I have a strong suspicion that the Rickey will go for even more.
Topps currently has plans to release manufactured glove cards in 2011, but unless the checklist changes, Rickey has not been included. But, this is only for Series I, and who knows what they have in store for Series II or Update.