One of the great things about having a website like this is that other Rickey collectors send you pictures of some of their favorite and unique items, which can then be shared with other fans who may have never even known that they existed. Everyone knows about Rickey's hard to find
1977 Chong Modesto A's Minor League card
, and about a year ago a sticker from his time with the
1978-79 Mexican Pacific League
was discovered. But, Rickey's first "card" may be this postcard produced for the 1976 Calfornia High School North/South All-Star Game.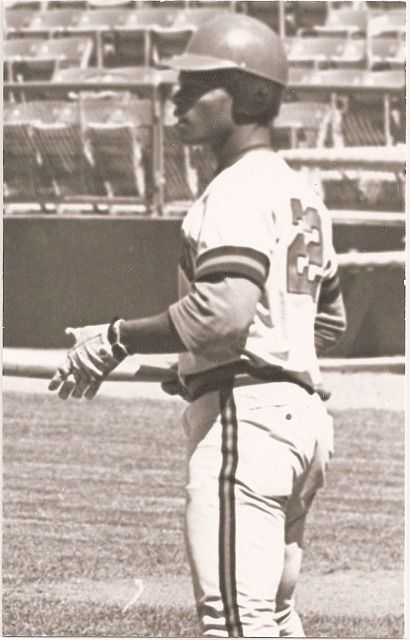 Following the high school season, Rickey was selected as a member of the North squad, which met up in Anaheim to play the team from the South.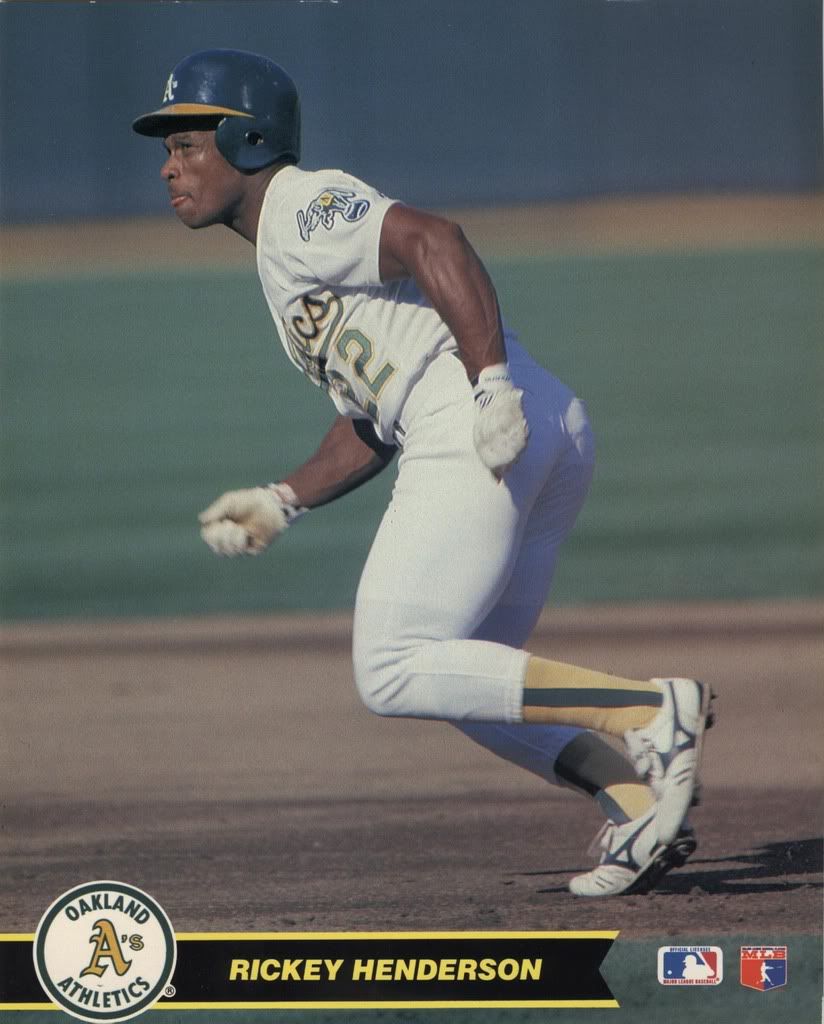 Looks like Rickey was wearing #22, which he also wore for a couple of games with the A's when he was traded back from the Yankees in the middle of the 1989 season.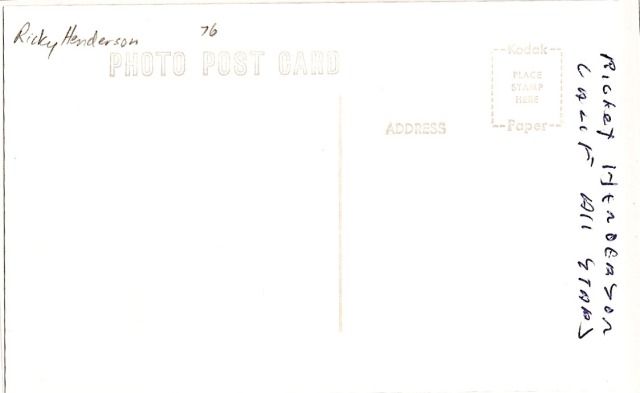 The "photo post cards" are identified on the back by what looks like two different individuals (one in pen, the other in pencil). One states "Rickey Henderson, Calif All Stars," while the other just says "Ricky Henderson 76." I'm actually surprised that his name was spelled right once, as it's almost always misspelled "Ricky" in his early memorabilia.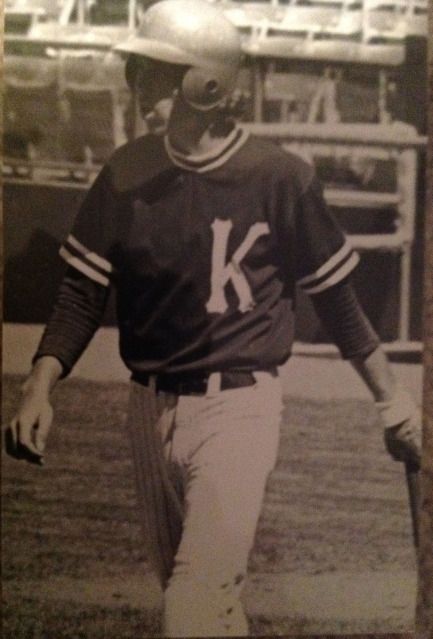 Rickey wasn't the only future all-star who played in the game, as it also included a young Alan Trammell. Trammell actually commented on the game in an
ESPN article
from around the time of Rickey's Hall of Fame induction, one of the only mentions of the game that I was actually able to find.
It's funny how baseball keeps bringing him back full circle. In the summer of 1976, Henderson played in a California high school All-Star Game in Anaheim. He was part of the North team roster, and the South squad featured a talented young shortstop named Alan Trammell.

"He led off the game with a double," Trammell said. "We had a scouting report on Rickey, so on the first pitch we did an inside move and picked him off second."

In 2001, Trammell was a coach in San Diego, and Henderson notched career hit No. 3,000 with the Padres that season. In their limited time together, Trammell saw a side of Rickey that he never could have discerned from crowding the second base bag.

"He never complained once when he didn't play, and the young players loved him," Trammell said. "He was just a regular guy there. I saw that firsthand."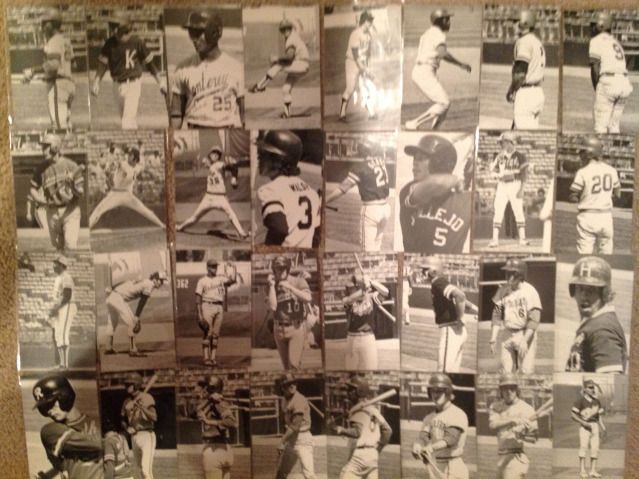 Listed below are the remaining players in the 32 card set. As far as I know, this is the only set that has surfaced, as I don't know of any other collectors that have one. I doubt that many of these were purchased (apart from by the players parents), and there's a pretty good chance that none of them were actually mailed. Who knows how many of these were produced, but there are probably only a handful in existence.
I wasn't able to find out much information about the game itself. You would think that the archives of the LA Times of the Orange County Register might at least have a box score or a short mention, but I haven't been able to track one down. If anyone has any information about the postcards, or the game in general, I 'd definitely love to hear it!
1. Bill Bordley
2. Dave Cicero
3. Doug Elliott
4. Herb Fauland
5. Frank Ferroni
6. Jim Flores
7. Doug Frost
8. Dave Gerst
9. Tye Green
10. Mike Griffin
11. Steve Guengerich
12. Rickey Henderson
13. Mike Hunter
14. Ed Irvine
15. Jerry Joyce
16. Larry Kuhn
17. Larry Lee
18. Jose Martinez
19. Dan Miller
20. Kevin Miller
21. Kevin Oerst
22. Russ Ohrenschell
23. Walt Pierce
24. Randy Puckett
25. Roger Rees
26. Carlton Roberts
27. Don Slaught
28. Alan Trammell
29. John Violette
30. Jeff Walsh
31. Stan Williams
32. Paul Zegler