During most A's broadcasts this year they have a segment showcasing important events in A's history that happened on that day. While watching the game today, they showed a clip that I had never seen before. It was Rickey's Major League debut with the A's on June 24, 1979. He was only 20 years old at the time!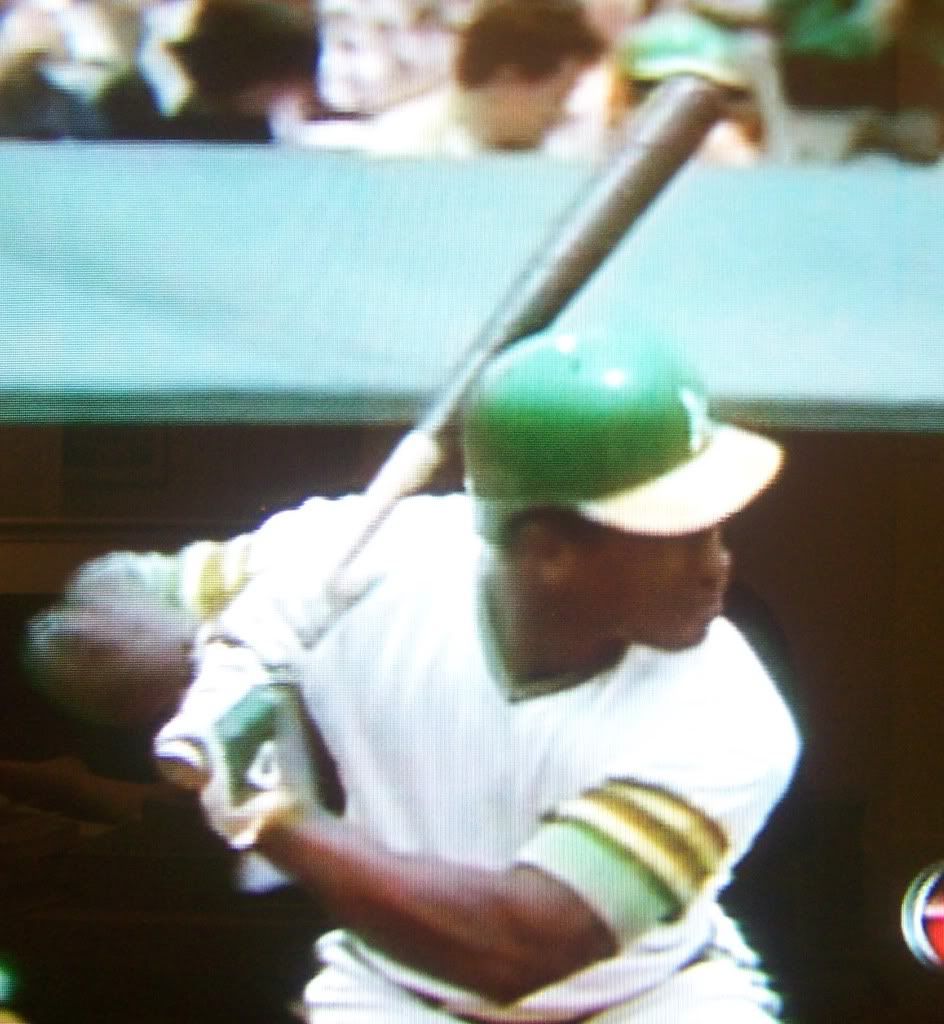 Here's what I believe to be Rickey's first at bat with the A's. Sorry for the poor quality, I basically just took a pictures of my paused TV screen.
During Rickey's debut against the Texas Rangers, 29 years ago today, he went 2-4 with a double, single, and his first stolen base! According to the A's
1980 Media Guide
, only 4,752 fans were there to witness the historic steal.
When Rickey hit the double, he slid into second with his typical head first slide. But, for his stolen base, he slid feet first. A's announcer Ray Fosse said that this was the first time he'd ever seen Rickey slide feet first into second base.
What I also find really interesting, is that Rickey was wearing #39, a number that I never knew that he wore. He was #35 during his first stint with the A's, but when they first called him up, he probably didn't get much of a choice.
I have the video of this recorded on my DVR, and will hopefully be able to figure out how to get it over to the computer eventually. It might take me awhile, but I should be able to get it done.