I received a package in the mail today which was somewhat of a personal milestone for me. It was the first baseball card trade I'd made since entering the world of blogging! I'd always had intentions of trading in the past, but things never quite worked out, and now they finally had.
Through this blog I was contacted by a member of
The Bench
, an awesome trading website that I knew nothing about. It turns out that there are quite a few big Rickey Henderson collectors over there, all of them willing to trade to increase their collections.
I was able to add 13 new cards to my collection (6 from my 1980-1995 want list) and traded away a similar number of cards in return. What a deal. In an even bigger milestone, these cards increase my total Rickey collection to over 1,500 different cards, I feat I'm quite proud of!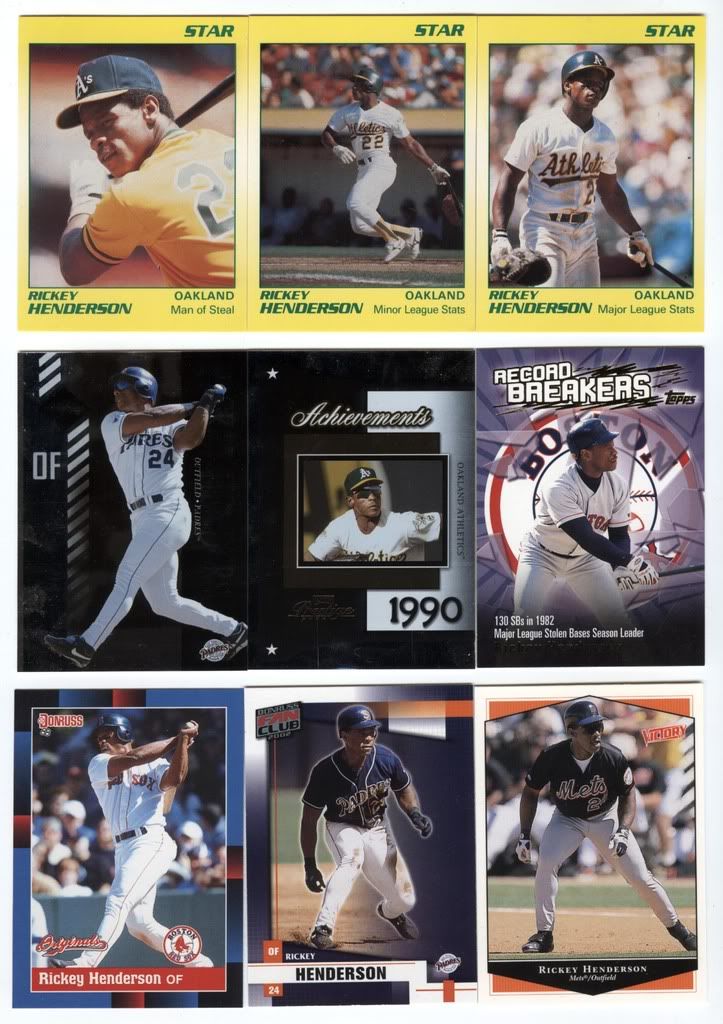 The top cards are the first three cards from the 1990 Star set. Not particularly rare, but I made the mistake of only buying cards #4-11 when I first got them about 15 years ago, and I refused to buy a complete set just to get the remaining three. But, I now found someone that would trade them to me as singles. As an added bonus, he even through in an unopened complete set! The rest of the cards are a few base cards and inserts that I missed out on while away from collecting.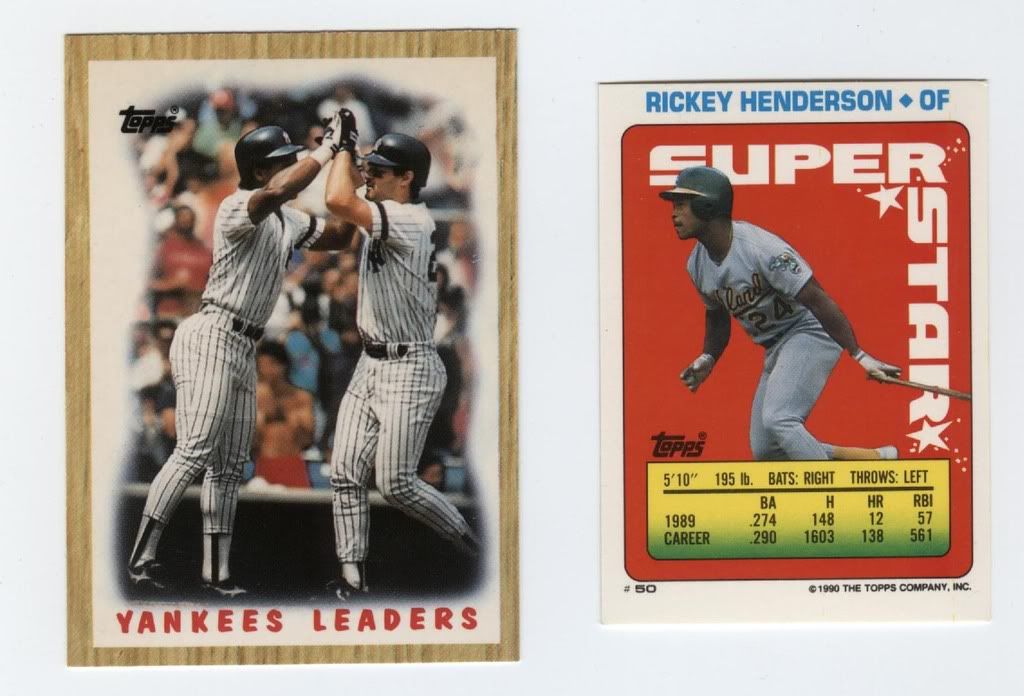 The first card above may be my favorite of the lot, a 1987 Topps Tiffany Team Leaders. I always enjoy getting early Rickey cards that I'm missing, especially those from my favorite set of all time! The card on the right, a seemingly normal 1990 Topps Sticker, is actually a blank back, which are always fun to add to my oddball collection.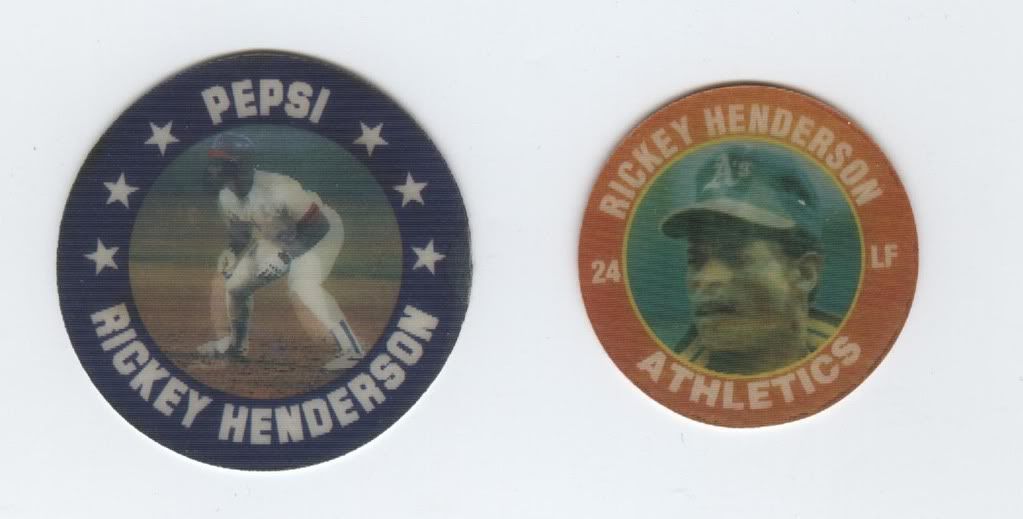 This last picture includes two more items off of my priority want list. I had a copy of the Pepsi disc on the left, but mine was missing the entire back portion, and I was finally able to find another one. I remember running around during a Little League All-Star game collecting these from the snack bar, but I never was able to find a complete set.
The Seven-Eleven disc on the right has actually been pretty elusive. In 1991 there were many different regional sets produced, and I always seem to come across only the Northern California version (identified with an "HG" for some unknown reason), which has a blue background. This disc is from the Northwest set (identified "SM"), and has an orange border. There are still three more out there that I'm missing, and I know I'll come across them eventually.