I've completed a couple of trades in the last month or so, and just haven't had a chance to write anything up about them. Lets start with the "smallest" of the trades (although trades of every size are great!), and the only one that has anything to do with Rickey.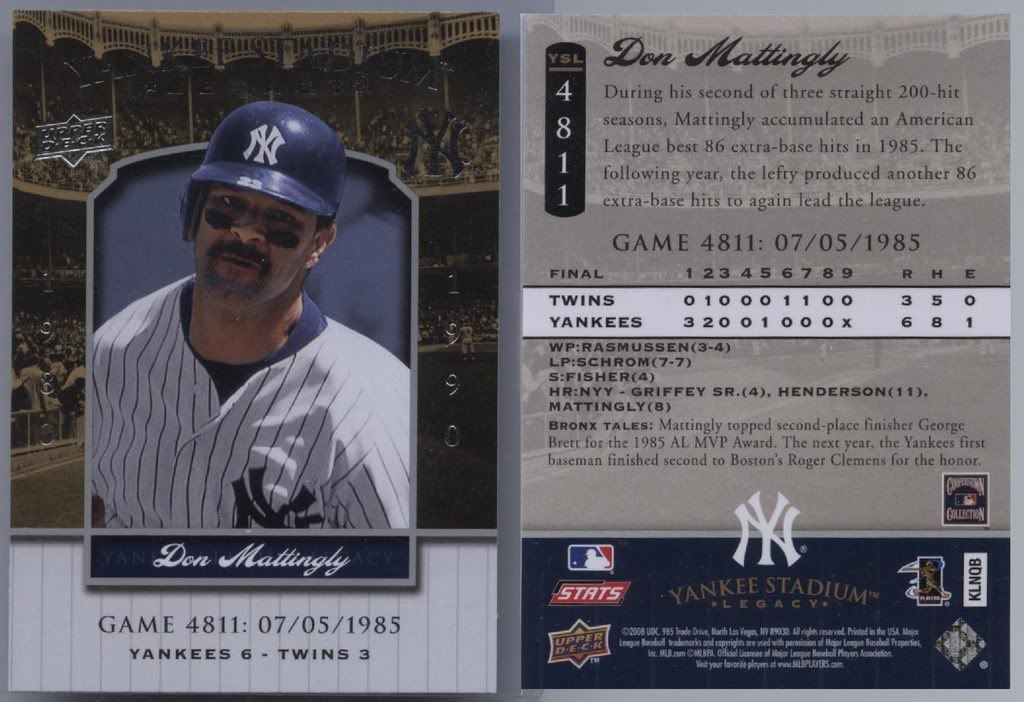 After my recent post on the
Yankee Stadium Legacy
cards featuring games in which Rickey homered, I went searching other card blogs for anyone that might have pulled any that I need. It just so happens that Will over at
Boxbusters
happened to pull one in a box of Upper Deck Baseball Heroes, and he graciously agreed to trade it in a blind trade for a bunch of Cardinals. Only 41 more to go!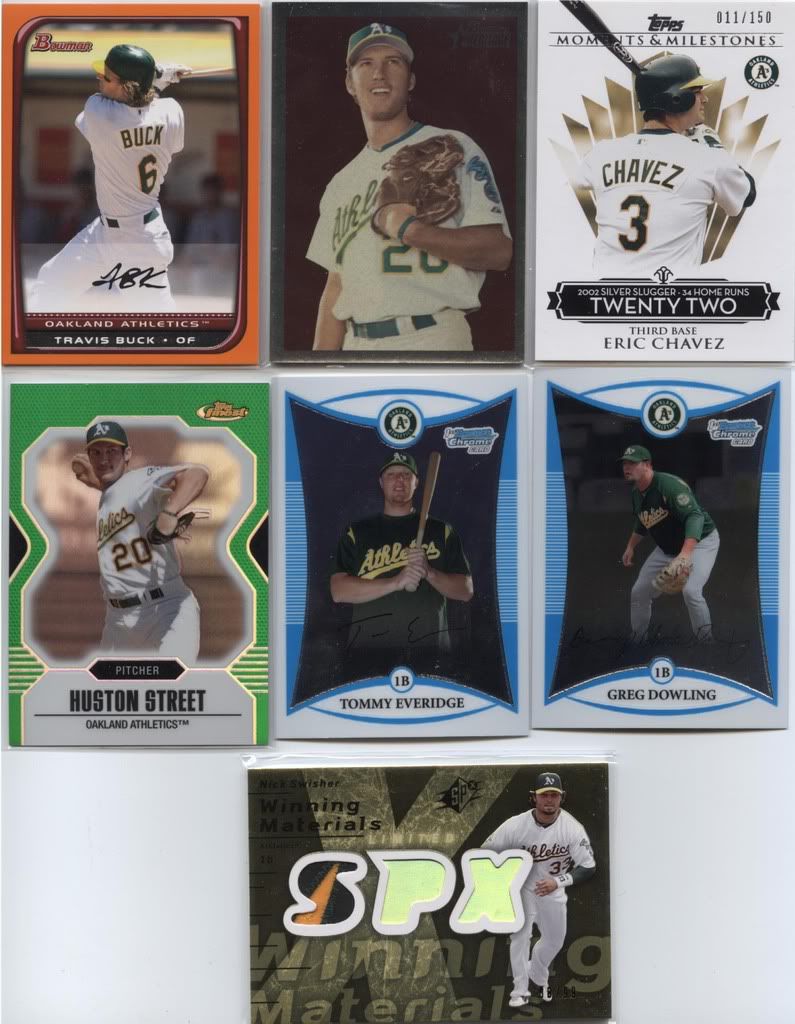 These next cards I received from Mario in a random Marlins for A's trade about a month or so ago. I sent him a stack of older Marlins and he sent me some really great A's cards, including the Sweet Swish patch above! The two Huston Street cards look a lot better in person, and are both great additions to the A's collection.
The last, but certainly not least trade, is one that I completed with Anonymous Astros Fan (AAF for short), who I met through Wax Heaven. I offered to send him a bunch of Astros cards that I'd put together, and he graciously offered to send me some A's. He definitely outdid himself!
These are some of the highlights of the cards that he included, which comprised about 6 plastic cubes filled with base and inserts, as well as a stack of screwdowns filled with some really amazing cards! The Allen & Ginter game-used is the first 2007 A&G that I've acquired, which also holds true for the UD Masterpieces and SP Legendary Cuts. The young Reggie really is a nice looking card, but the best is yet to come.
Every one of the above cards is incredible. The Swisher silk mini is definitely unlike anything that I had in my collection before. It also includes a really nice Andre Ethier rookie auto, as well as a Trevor Cahill Bowman Chrome Gold Refractor auto numbered to only 50. It won't be long before you see Trevor in the A's rotation, if he continues pitching the way that he is.
Next we have a really interested Travis Buck auto, with a 3-D plastic helmet protruding from the card. Have they inserted actual game-used helmet pieces into packs yet? If not, it's only a matter of time before they do! The Street double patch is another great pick-up, and looks great next to the Swisher patch I received from Mario above.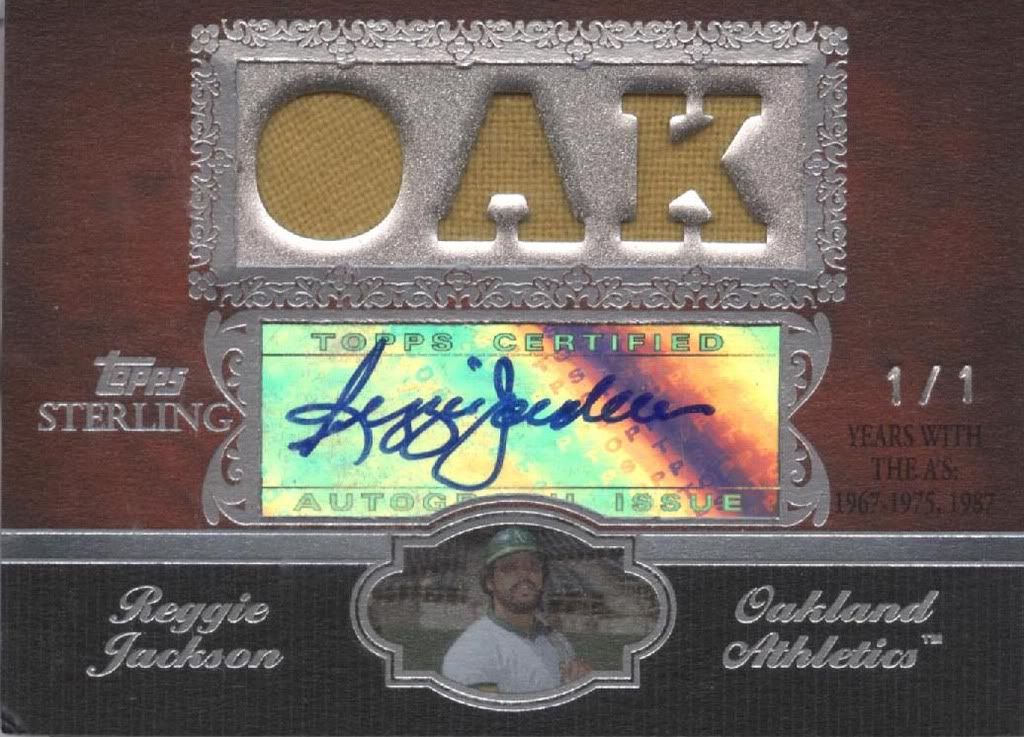 This last card, is really beyond words. A Topps Sterling Reggie Jackson autographed game-used card #1/1!! This card single-handedly brings my collection to a new level. When I began collecting Rickey cards in 1987, I actually had a Reggie collection as well, since he was playing for the A's that year, in what would turn out to be his last in the Majors. But, as might have been expected, his cards quickly rose out of my price range, and the collection stalled. The awesome yellow/orange A's jersey is a thing of beauty. In a reversal of sorts, now that I have the Reggie, I've somehow got to find the way to add the corresponding Rickey to my collection.