The most recognizable Rickey Henderson card is no doubt his 1980 Topps rookie #492. It's also probably one of the most iconic card of the 1980's.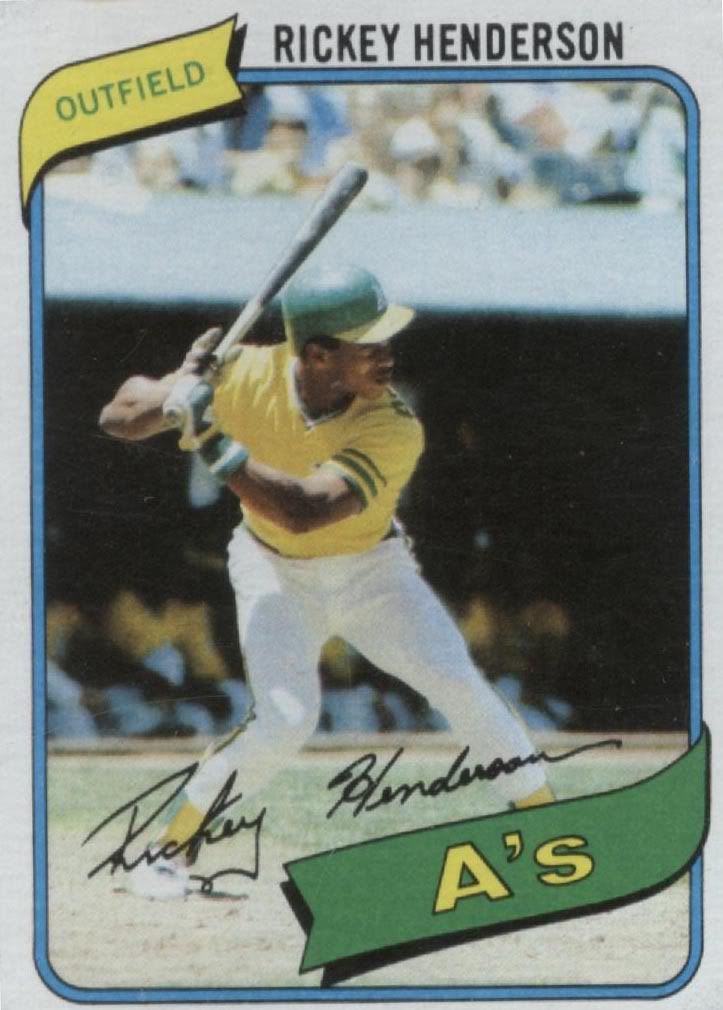 Although they're all probably done digitally today, photographers did have to use actual film in the 1980's, with the photo used on the cards printed from the negatives. The Topps Company has recently started selling off some of these older card negatives through their "Topps Vault" on eBay. There has been a couple of Rickey card negatives from the mid-1980's, as well as a couple of Topps Sticker negatives. But, nothing has been of much significance, until now.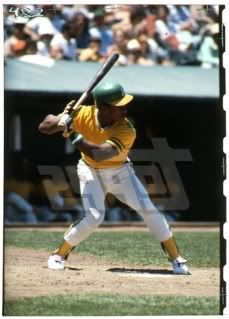 This is the negative that was used in the production of his now famous rookie card. It's pretty cool to get to see the entire photo, without being cropped and covered with the design of the card. I also like that the the card number is included in the upper left corner.
I knew it would sell for a pretty outrageous sum, but was not expecting the $821 that it
actually sold
for! I just hope it went to a good home, to a Rickey collector that will appreciate it for what it is.