Edit: This post was originally from May 1, 2008 (the first year that I started the blog), but I figured it would be appropriate to repost in honor of the 20th anniversary of the event.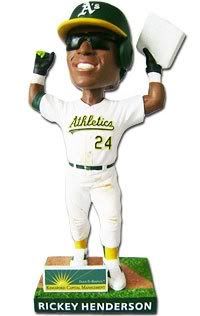 May 1 is an important date to any Rickey Henderson fan, it's the day that he stole his 939th base, and passed Lou Brock on the all-time list. Today's post will be a fairly picture heavy showcase of some of my items that commemorate that memorable day.
The first few pictures are some of the cards that were produced commemorating Rickey breaking the record. Most were produced in 1992, but some, such as the 1999 Upper Deck Epic Milestones in the second picture, came many years later.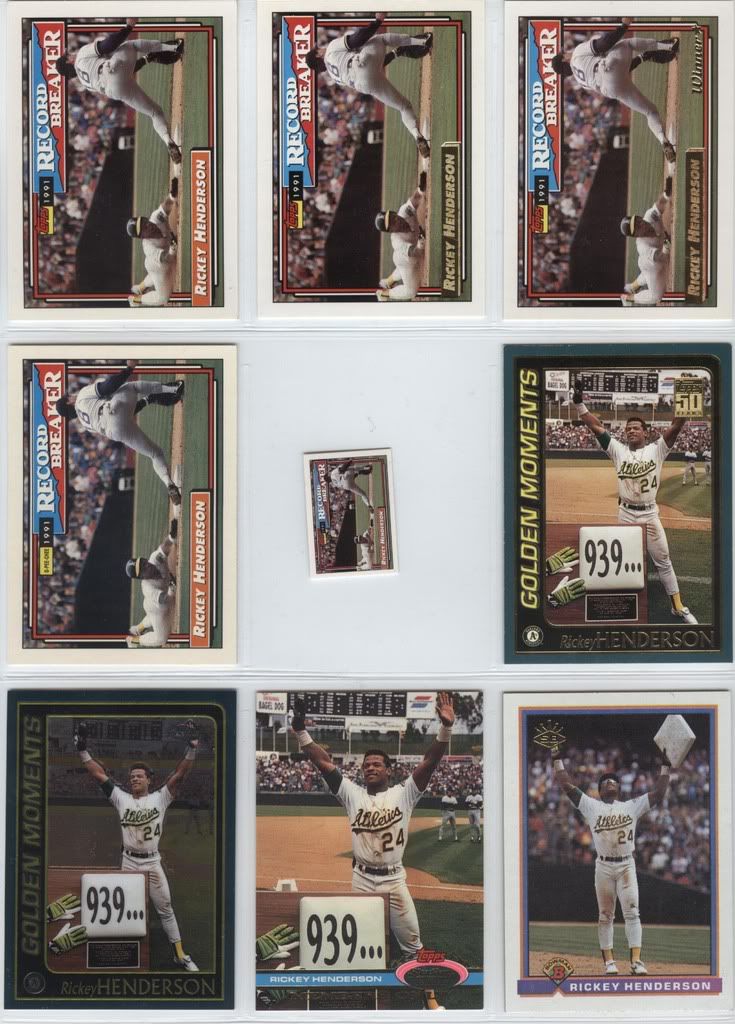 The next two pictures depict a 1992 Starting Lineup Headline Collection. These collections contained a figure as well as a stand that contained a newspaper headline from a local paper commemorating the event, which in this case was the Oakland Tribune.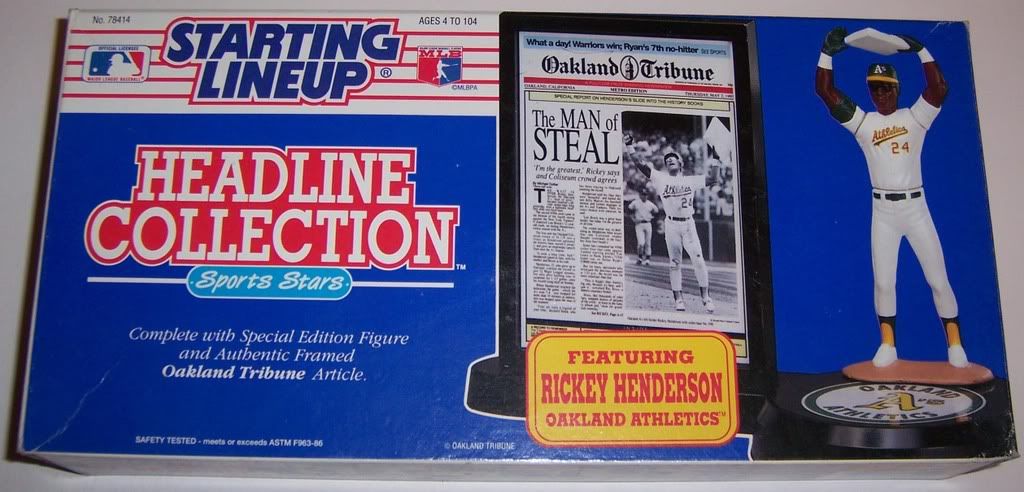 This picture of Rickey hugging Lou Brock was cut from the front page of my local paper (the Daily Republic) on May 2, and I have no idea what happened to the rest of the paper. The caption also mentions the other historic event that happened on that day (Nolan Ryan's 7th no-hitter).
There were quite a few pins produced depicting Rickey's 939th steal. The top one was given away at the Oakland Coliseum on the day he broke the record.