I've always been a fan of retro cards, including
Sportkings
, but until now, Rickey's never been included in one of their releases. As of the Series E release in May, however, I'll have a few new cards to track down.
I had to crop this image from the sell sheet, so it's not the best quality, but it gives you a pretty good idea about what the card will look like. Along with the base card above, there will also be a mini version, and silver and gold mini parallels limited to 7 and 3 copies each, respectively. There also looks to be a new parallel with this release, "Premium Back" cards, which each contain a single letter, and can be combined to spell "Sportkings" to be redeemed for special insert cards.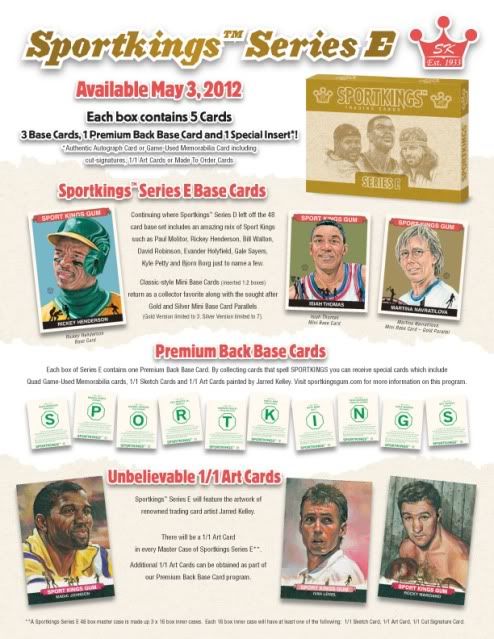 Here's the full version of the sell
sheet, which gives you a few more details about the set. Collecting all of the mini parallels would prove to be difficult (and expensive), but I hope to at least be able to add a base card and mini to my Rickey collection when they are released in a few months.