It seems that every time Rickey did anything, there was a commemorative postal cachet released for the event. I've obtained quite a few of these over the years, with a selection of them included below.
This first cachet was produced by Z Silk cachet's and was issued on September 25, 1988 and cancelled in New York, NY. The picture of Rickey is a small swatch of silk that has been attached to the envelope. Of all the different types of cachets, I believe that these are my favorite. This particular cachet was issued to commemorate Rickey's 88th stolen base, breaking the Yankees single season record, which he had previously set in 1986.
The second cachet was issued on July 10, 1990 to commemorate the Rickey being voted the starting left fielder for the 1990 All-Star game in Chicago. It is a "Sportsmarks Limited Edition Cover" and is numbered 544 of 1,000. Unlike the Z Silk cachets, the picture on the Sportsmark cachets is actually printed directly onto the envelope. But, I do like the special (and large) cancellation stamp that was created for this cachet, as opposed to the generic cancellation on the Yankees cachet above.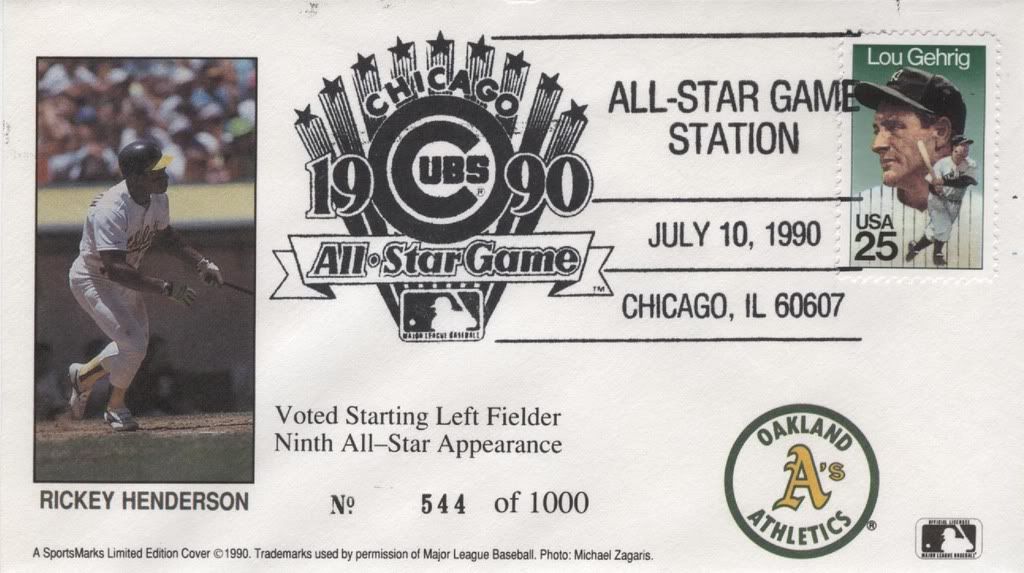 On October 10, 1990 Z Silk issued another Rickey cachet, this time in honor of the A's 4-game sweep of the Red Sox to win their 3rd straight American League pennant.
When Rickey tied Lou Brock's all-time record of 938 stolen bases on April 28, 1991 (at a game I was able to attend), Z Silk issued the following cachet. I was definitely one of the people in the crowd providing the standing ovation!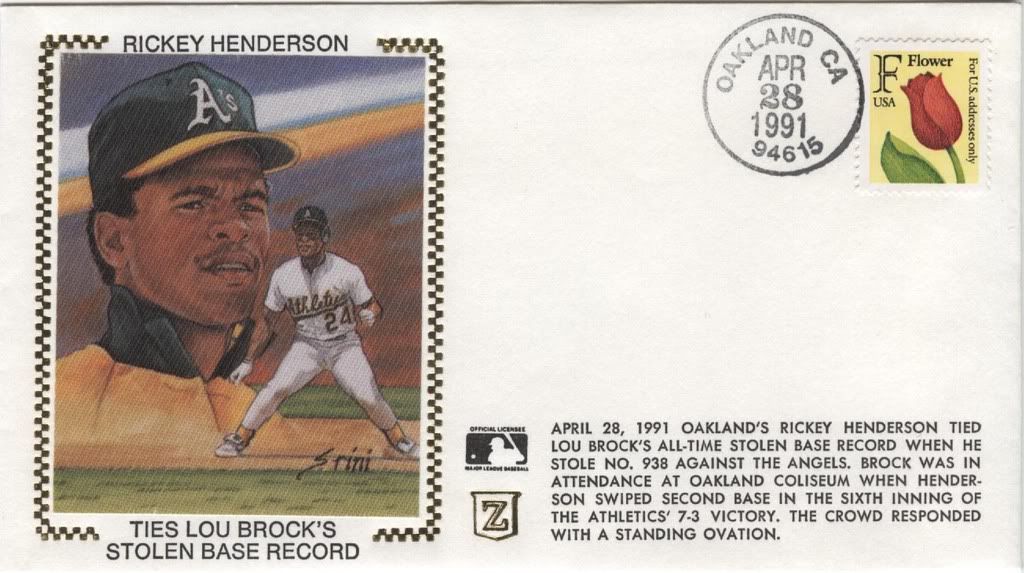 I have obtained two different cachets from May 1, 1991, the day when Rickey stole his 939th base, and passed Lou Brock as the All-Time stolen base leader. The first cachet is once again by Z Silk, with the second one produced by Sportsmarks (and numbered 337 of 939).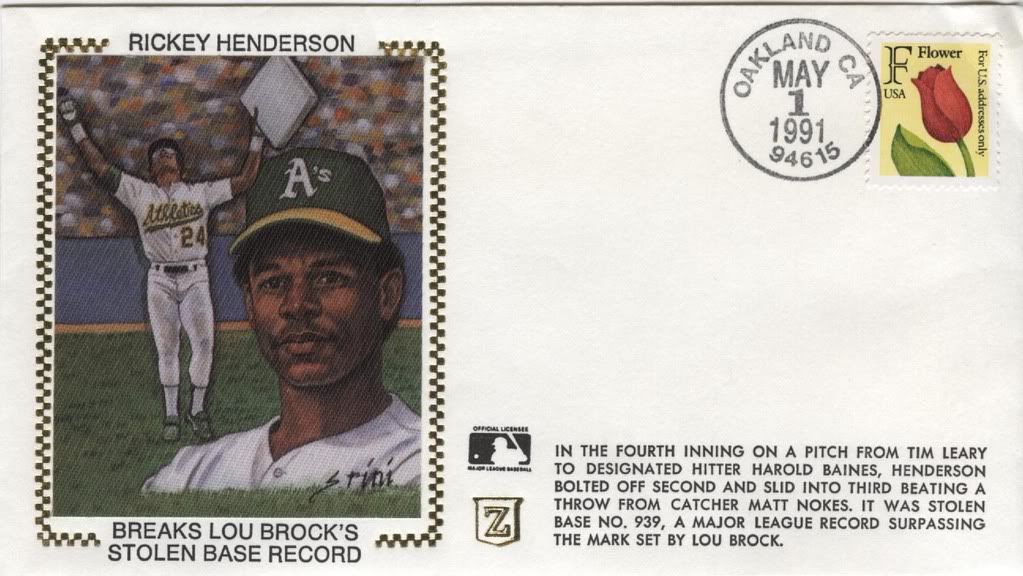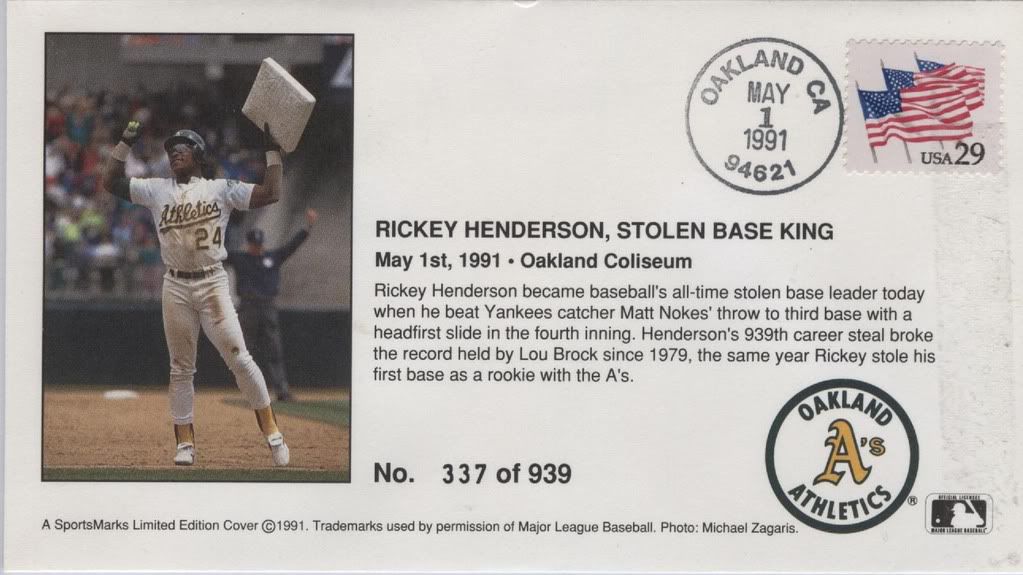 I do have a few more of these packed away somewhere, including one signed by both Rickey and Lou Brock, but those will have to wait for a later post.