Sorry about the lack of posts recently,
I'm going to try to return to at least twice weekly updates if at all possible. Today's posts includes two plates produced by Sports Impressions, which are know for making sports related plates and figurines.
This first plate is full-sized, and titled "Born to Steal." It features a nice collage of Rickey pictures, as well as a great collection of time lapse drawings featuring Rickey stealing a base with his uniform changing over time.
The plate is part of the "Sports Superstar Collector Plate Series," with Rickey being the All-Time Stolen Base Champ. The plate was produced in 1990 and is a limited edition of 1990, with mine being number 705. The drawings were done by Ron Lewis, who is known for these type of collage drawings.
This next Sports Impressions plate is a mini-plate, only about 5" across. Similar to the larger plate, this one is called "Born to Run." I apologize for the bad picture, but the scanner didn't like it, so this is the best I could do.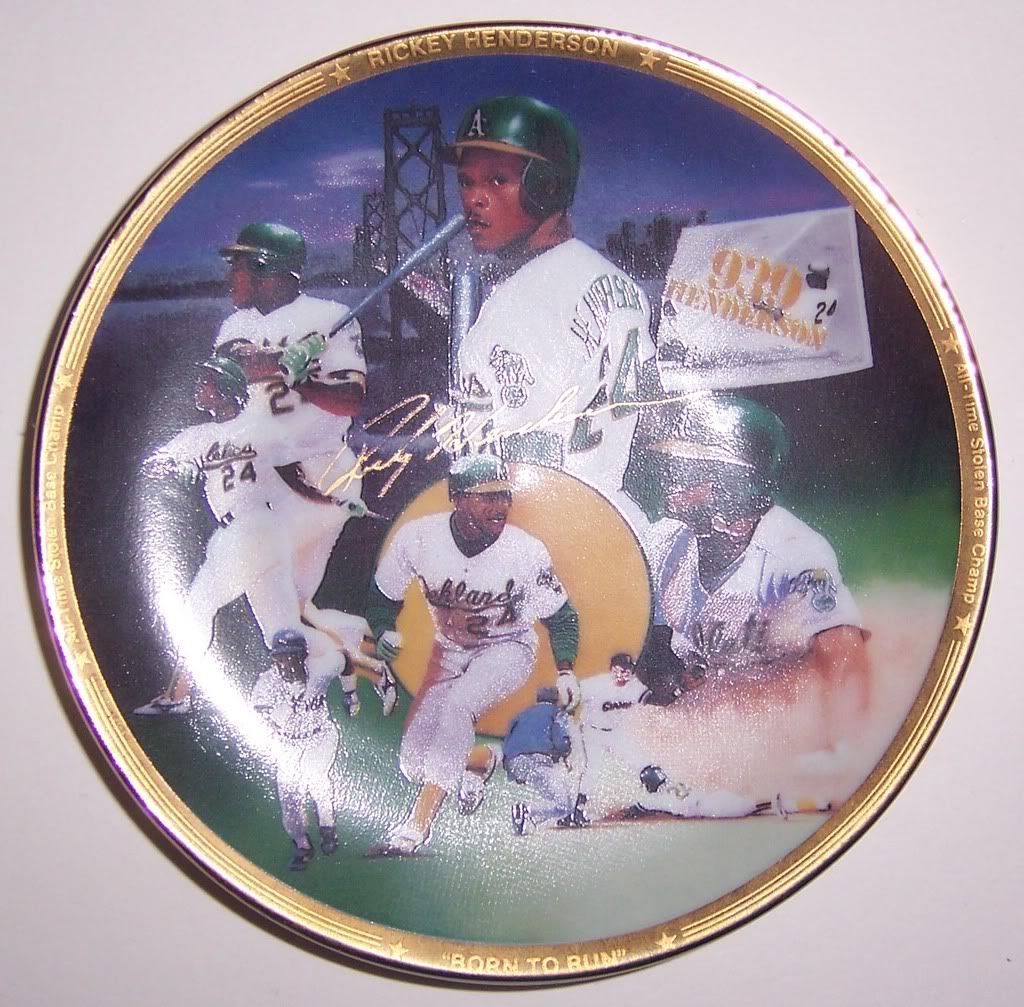 This small plate was also produced in 1990 and is part of the same collectors series as the larger one, but is not serial numbered. This plate was designed by Terrence Fogarty, but in a similar style to the larger one, and most other Sports Impressions plates.