I was going through my list of posts, and realized that for some reason this one was still saved as a draft, and had never been posted. It's been a while since I've posted anything from my Cooperstown trip, so I figured now was as good a time as any.

On the night before the induction ceremony, all of the Hall of Famers in attendance arrived at the Hall of Fame via little red trolley to attend a private reception in the museum.


These are the trolleys that the players used for arrival, and are also used as shuttles to take guests to and from the different parking lots in the area, due to the limited amount of parking on Main Street. This picture was taking near the front of the Hall, looking up the street towards the nearby hills.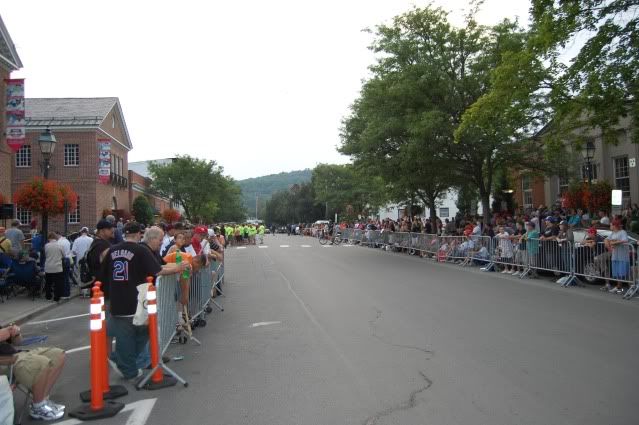 Fans lined up along Main Street hours before the Hall of Famers were set to arrive
As night approached, I took up my spot in the area reserved for photographers. We were allowed to stand right next to the entrance to the Hall, but because of the weird angle and lighting, it wasn't actually the best place to be taking pictures. We were lucky to get one or two shots of the Hall of Famers as they passed, and you really had no idea how they were going to turn out.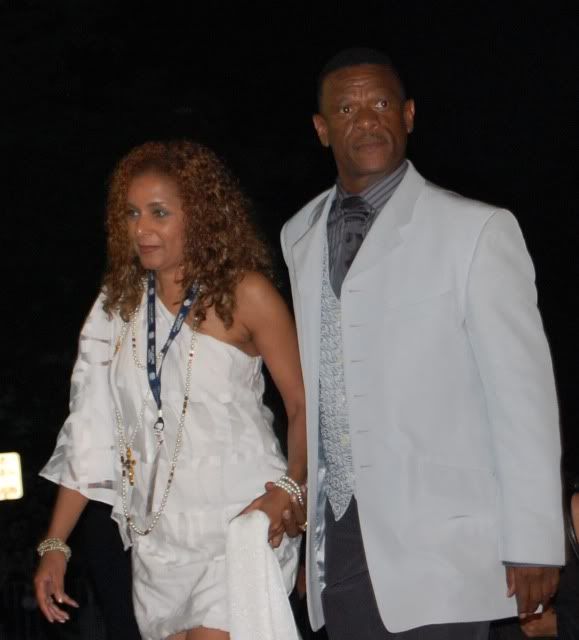 Here's Rickey arriving hand-in-hand with his wife.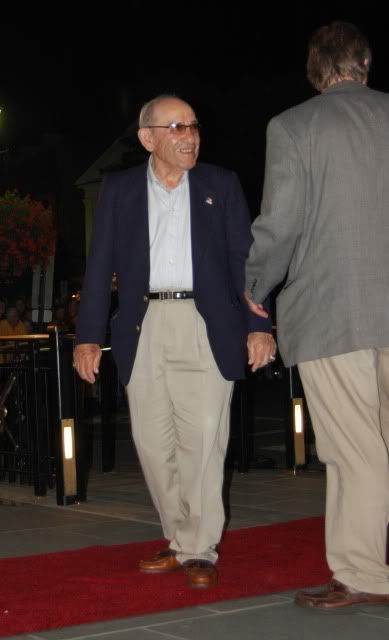 Yogi!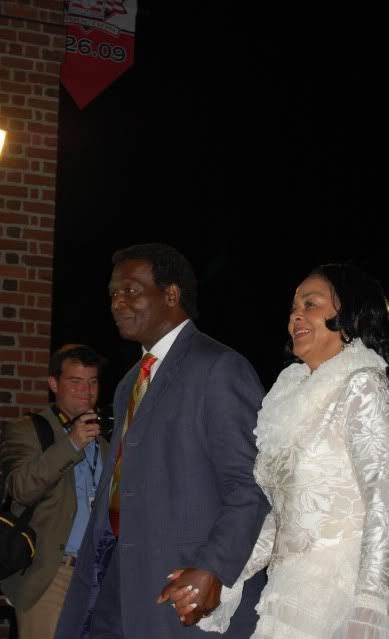 Lou Brock and his wife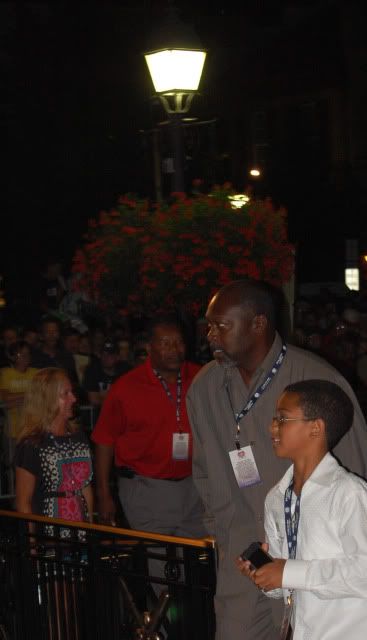 Dave Stewart and Dave Henderson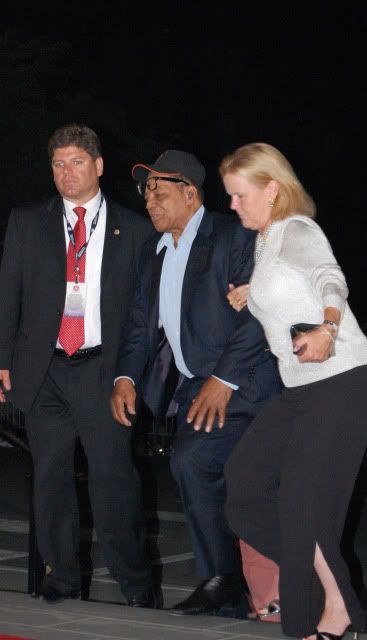 Say Hey - It's Willie Mays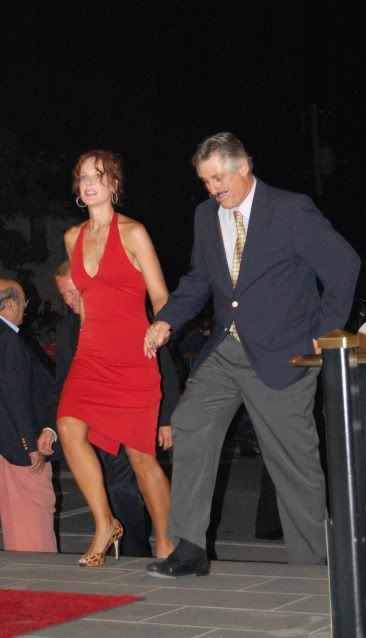 Rollie Fingers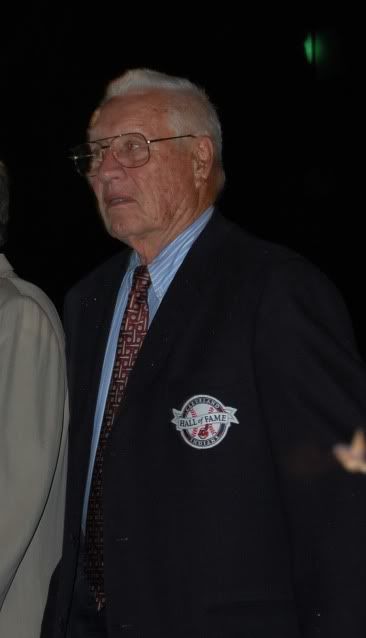 Bob Feller - For 90 years old, this guy looked great!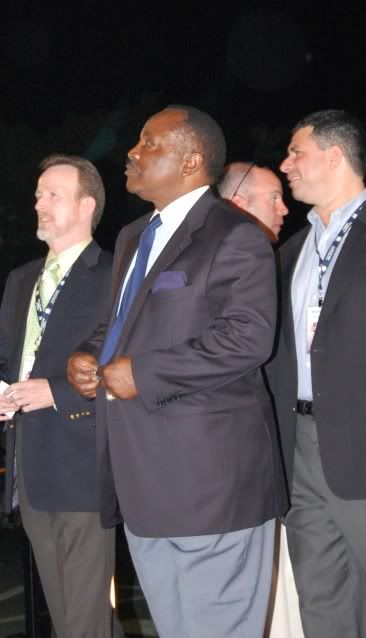 Joe Morgan
Bruce Sutter
Frank Robinson
Wade Boggs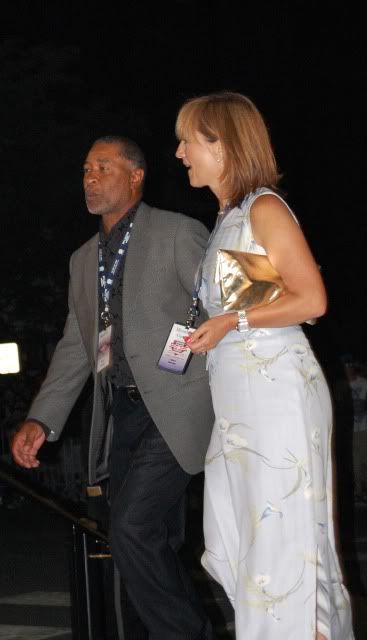 Ozzie Smith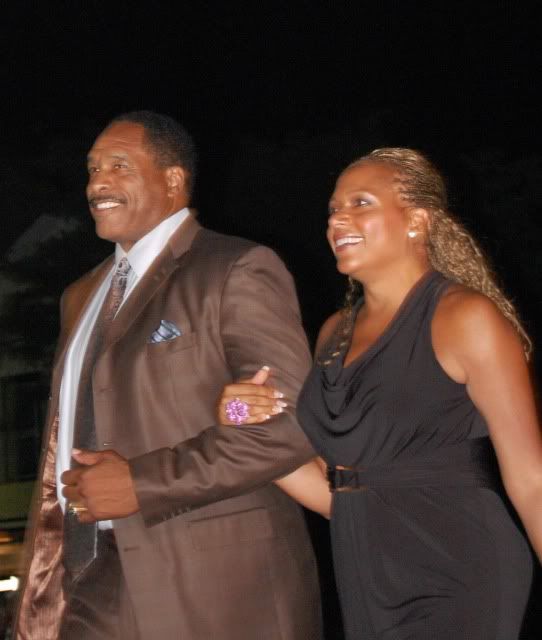 Dave Winfield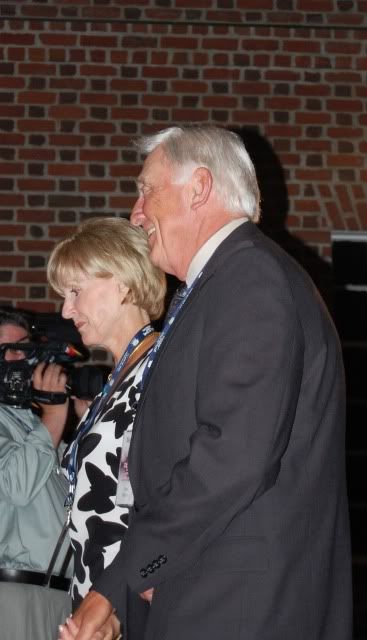 Phil Niekro
Dennis Eckersley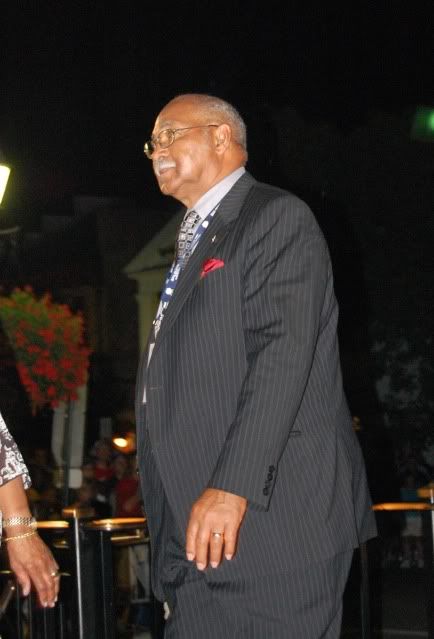 Billy Williams
Gary Carter
Bob Costas - One of the few non-Hall of Famers that I recognized
Monte Irvin
Earl Weaver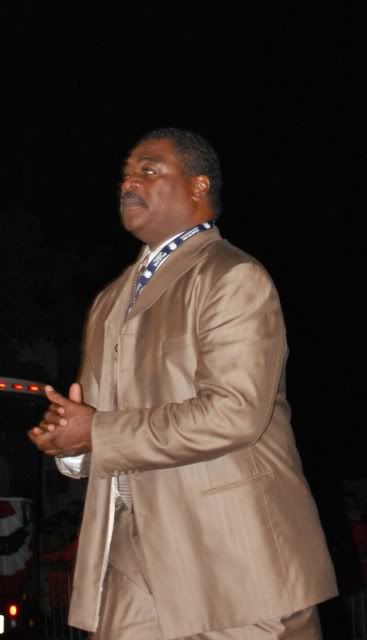 Eddie Murray
Whitey Ford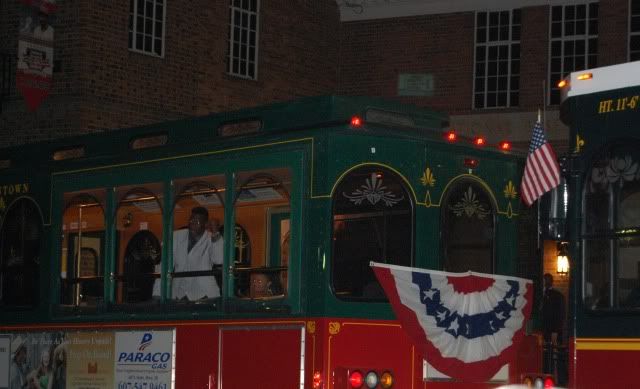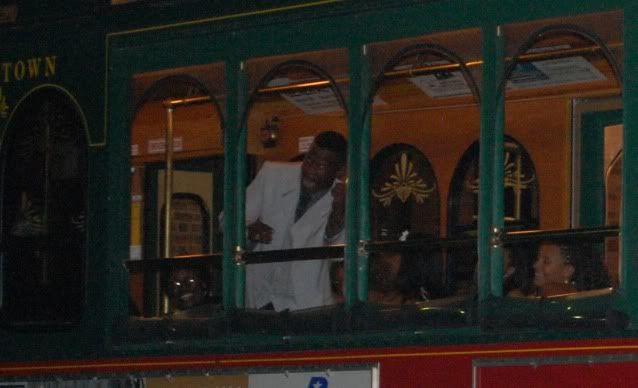 After the dinner was over, the Hall of Famers also took the trolleys back to their hotel. After much urging from the remaining crowd, Rickey does his best train whistle impersonation.