When I saw that Upper Deck was inserting buybacks of their inaugural 1989 set into packs of 2009 cards, I was intrigued, but didn't have high hopes of actually obtaining the Rickey. Buyback cards are notoriously expensive, especially among players with a large collector following such as Rickey. Since it had now been almost a year since they were first released, and I'd still never seen one, I was beginning to think the Rickey didn't even exist. That is...until last week!
Here's the Rickey buyback, which I finally got in the mail yesterday. Since this is the only one that I've ever seen, I'm not sure how many actually exist, but it has to be a fairly limited print run. I e-mailed Upper Deck to ask, but is usually the case, I've yet to receive a response. I know that the buybacks were inserted approximately 1 per box in 2009 Upper Deck Series 2 and 2009 Upper Deck SPX, and they were probably included in other releases as well.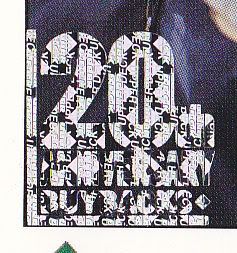 In the lower left hand corner is the buyback stamp which states "20th Anniversary Buyback" in typical Upper Deck hologram form. I like the fact that they actually modified the cards to indicate that they were buybacks, which allows you to actually differentiate them from the initial release. Receiving a regular 1989 Upper Deck card (unless it's the Griffey rookie), would just not be that exciting.
The back of the card is typical 1989 Upper Deck, but it was pretty exciting when they were first released. I still remember how crazy I thought it was that they were charging over $1.00 a pack, if you could even find them in stores. As nice as the photos (on the front and back of the cards) were, I usually couldn't pass up buying a couple of packs of Topps for the same price.
If any player/team collectors know any more details about this release, I'd definitely appreciate the feedback. Has anyone seen more than one copy of the same card? I don't think that it's a #1/1, but would be interested in finding out how many there actually are.