As a follow-up to my Rickey Henderson memorabilia
post from last week
, here are the rest of my recently acquired game-used cards, this time featuring those that are vertically oriented. As I did previously, I've kept the comments to a minimum, and let the cards speak for themselves.
I'm not quite sure why, but the horizontal cards were much more impressive than the vertical cards, but that's probably a coincidence. Dispute some fairly plain jersey swatches on a couple of these cards, they are all fairly well designed, and are nice pick-ups for the collection.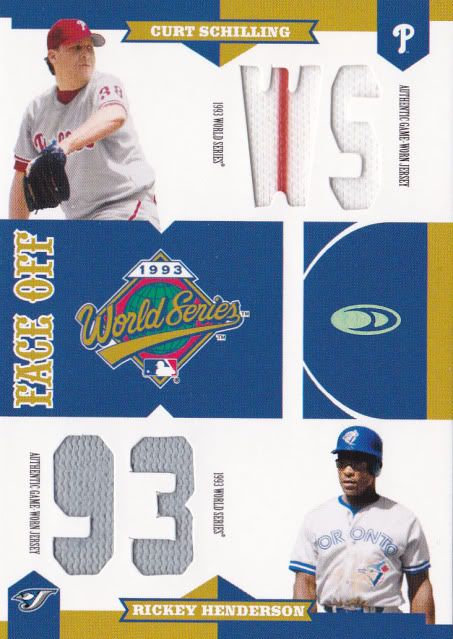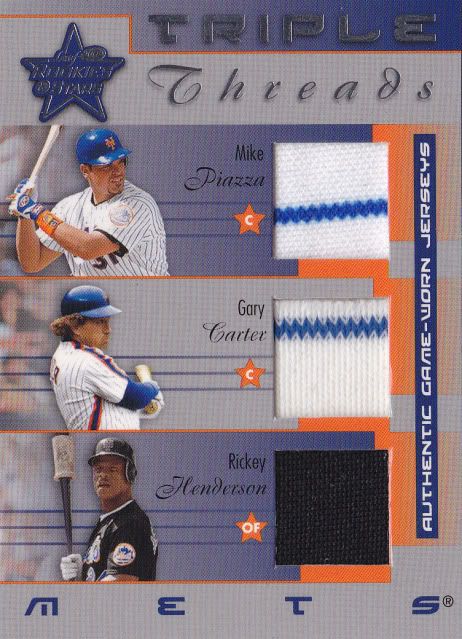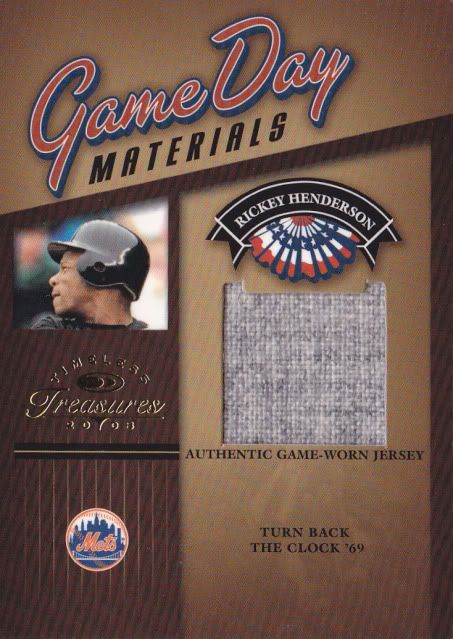 As always, if there's any questions on any of these cards, don't hesitate to post a comment, or send me an e-mail. I'm always willing to "talk Rickey!"