Like all kids starting out collecting baseball cards, I always wanted to know how much my current cards were worth, and how much it would cost for me to buy more. So, in order to do that, my parents bought me the 1986 Sport Americana Baseball Card Price Guide, Number 8, by Dr. James Beckett. Surprisingly, I still have that price guide today, and Rickey is very well represented inside.
This price guide was 502 pages of collecting enjoyment! I remember flipping through the pages, wishing I could buy some of the more "expensive" cards. If only I had, as they are almost all a fair bit pricier today.
Rickey (via his 1983 Topps card) is first represented in the "Determining Value" section of the guide, which is basically a tutorial of how to collect baseball cards.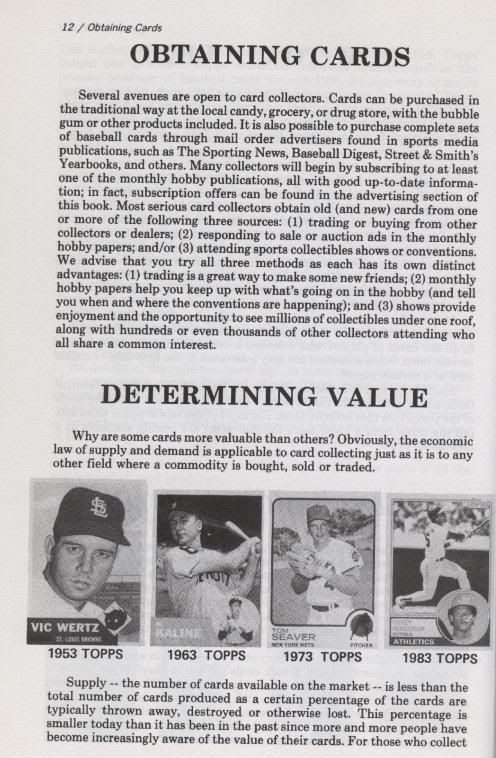 Rickey's cards are used to promote both the 1981 and 1982 A's Granny Goose sets, the earlier of which I don't actually have (but wouldn't mind obtaining). His card is also used as an example of the 1981 Kellogg's set, which were actually fairly interesting cards for their day.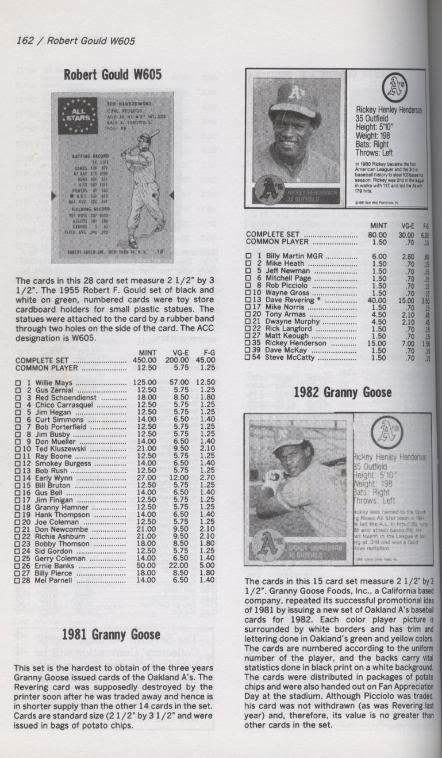 Not surprisingly, the front and back of Rickey's rookie card is used to showcase the 1980 Topps set. At a mint price of $12.00, I really should have picked up a few of them at the time (which of course I didn't).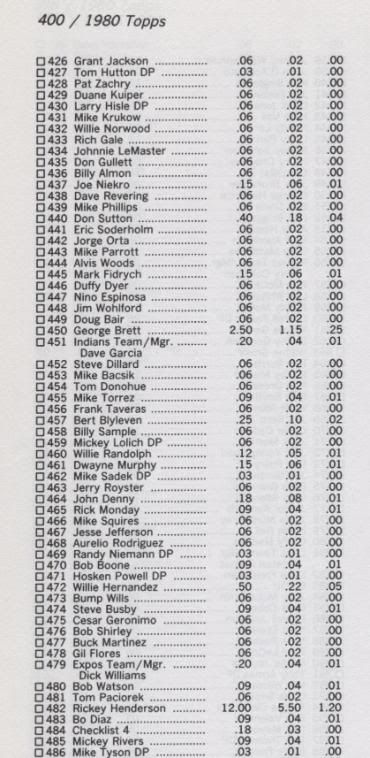 Speaking of things I should have done at the time, I wish I would have taken "The Tenth Inning" up on their offer for a few 1979 Ogden A's team sets. With a complete set going for the low price of $19.95, a nice stack of these would be nice to have right now. But, I guess I'll have to stick to the one I do have, which not surprisingly cost significantly more.
Fittingly, we'll end this post with the back cover of the price guide. Although not "prominently" displayed, you can make out Rickey's 1981 Fleer card, peaking out from underneath a Nolan Ryan on the right side of the page.