I've been doing quite a bit (for me, anyway) of trading lately, and have received some pretty awesome Rickey cards in the mail. I've been having a lot of fun trading cards with other collectors, so that in the end we both end up with cards that we need.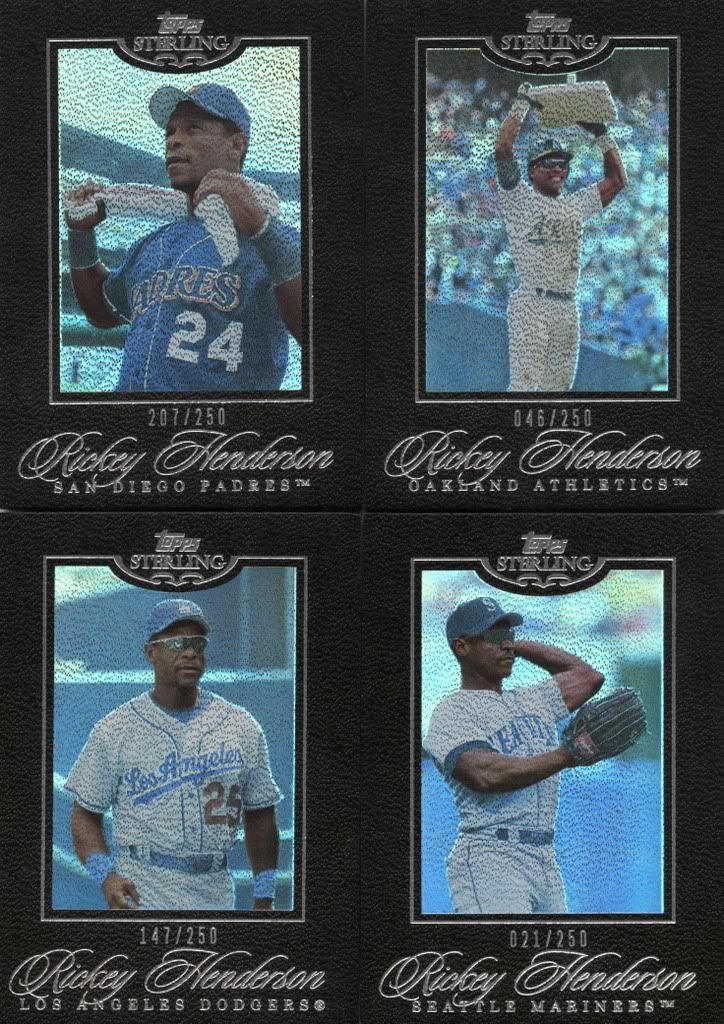 These four 2006 Topps Sterling's are part of a trade that I just completed with Randy, a fellow Rickey collector. This is the first time I've seen these cards in person, and they really are impressive. They're about an 1/8" thick, and I don't think I could bend one if I tried (not that I'd want to anyway).
Above are more cards from Randy. The top picture includes two great oddballs that I was missing, the 1995 A's Mother's Cookies on the left, and the 2000 Mariners Keebler on the right. The bottom picture is a 2004 Leather & Lumber Rivals insert with Ivan Rodriquez, and also a 2002 Donruss Making History.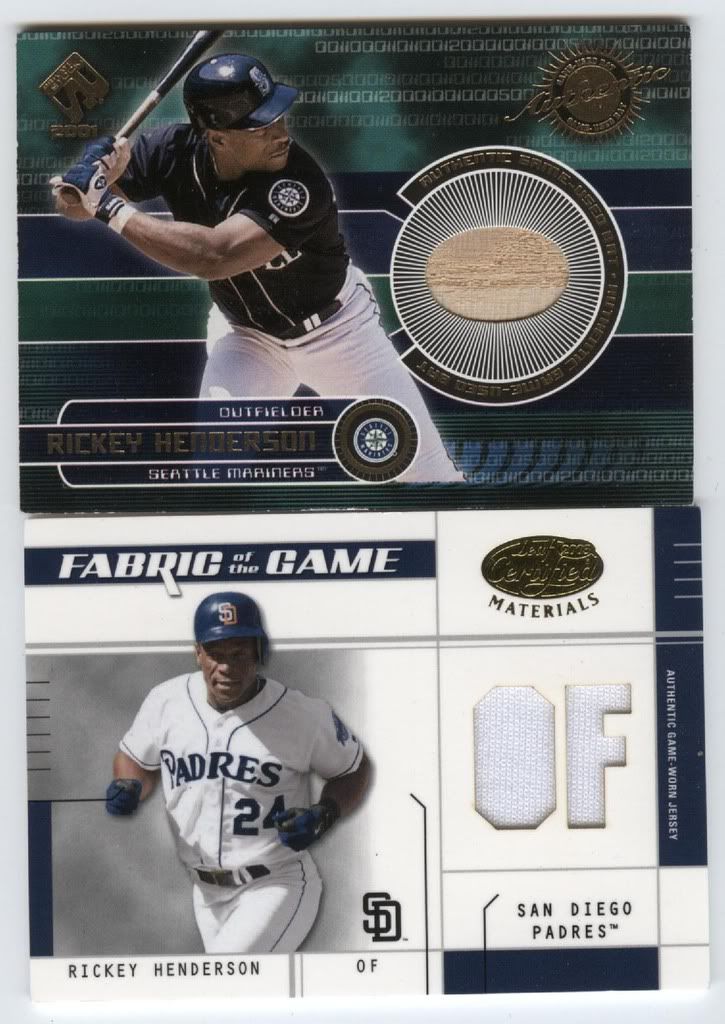 Rounding out the trade with Randy were these two game-used cards. The top one is a bat sliver from 2001 Private Stock, and the bottom is a jersey swatch from 2003 Leaf Certified, which is also serial numbered to only 50 copies.
I've completed a few trades on the Bench recently, and I just got this nice 1991 Holsum disc. The Holsum discs from the 1990 series are fairly common, but the 1991 versions must have had a much smaller print run, as they are a lot harder to find.
I also just recently received this A's jersey in a trade with robe024, the owner of the Pacific Prisms variations I recently blogged about. What I liked most about the card, and didn't even realize when I got it, is that the jersey swatch is from one of his #35 jerseys, which he wore during his first stint with the A's. But, since they did use a vintage jersey, it would have been nice to have put it into a vintage inspired card, instead of one featuring him wearing a modern A's jersey.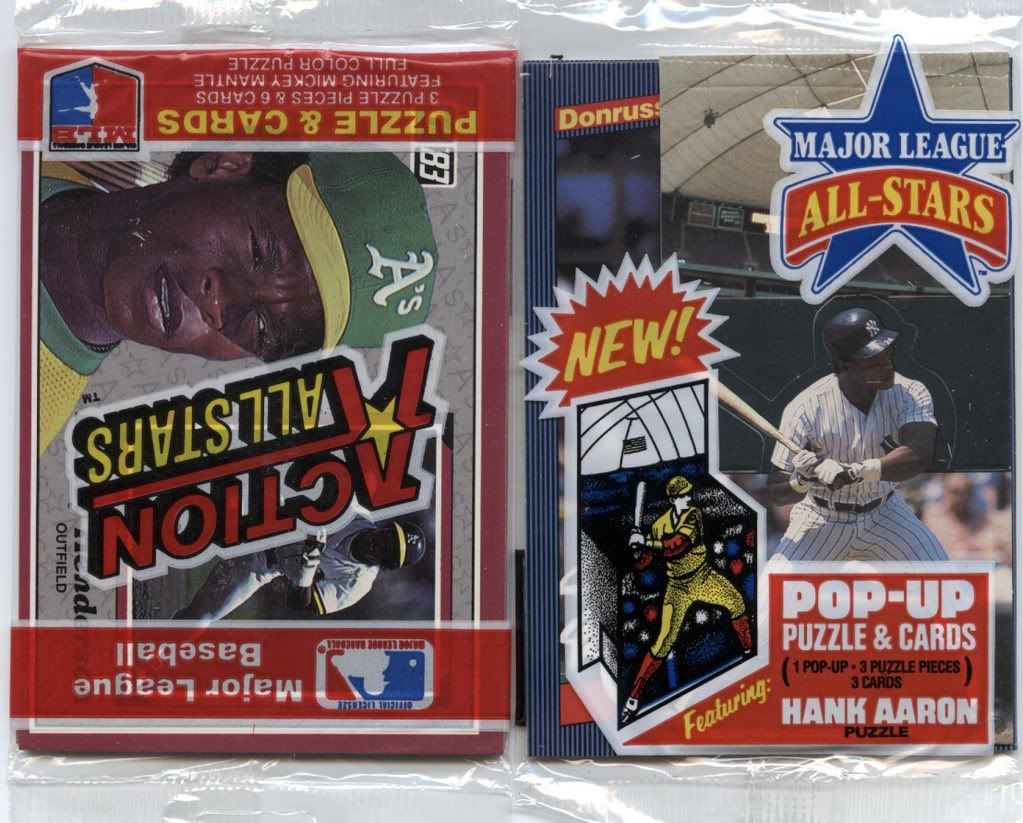 This next set of cards I just received in the mail today, a generous gift from
dayf
. Since I've started the blogged, I've never had someone e-mail me and offer to send me free Rickey cards, which I thought was pretty cool! He had mentioned the two unopened packs in his initial e-mail, but the other oddballs were a nice surprise! I've already set aside some Braves cards for dayf in return, as I know I can come up with something that he'll be interested in.
Despite the 110 degree heat in Sacramento lately, I can't wait to run (Okay, walk slowly) to the mailbox lately, to see what new surprises might await!