The birth of Rickey Henderson is probably not the first one you think of on Christmas, but it is a special day for him as well. This year, even more so, as he's turning 50! Although he'd probably rather still be playing, I don't think he'll mind getting inducted into the Hall of Fame as a slightly belated birthday present.
Continuing with the Christmas theme, is this Rickey ornament, which I'm actually afraid to hang on the tree, as it has a tendency to fall over unexpectedly.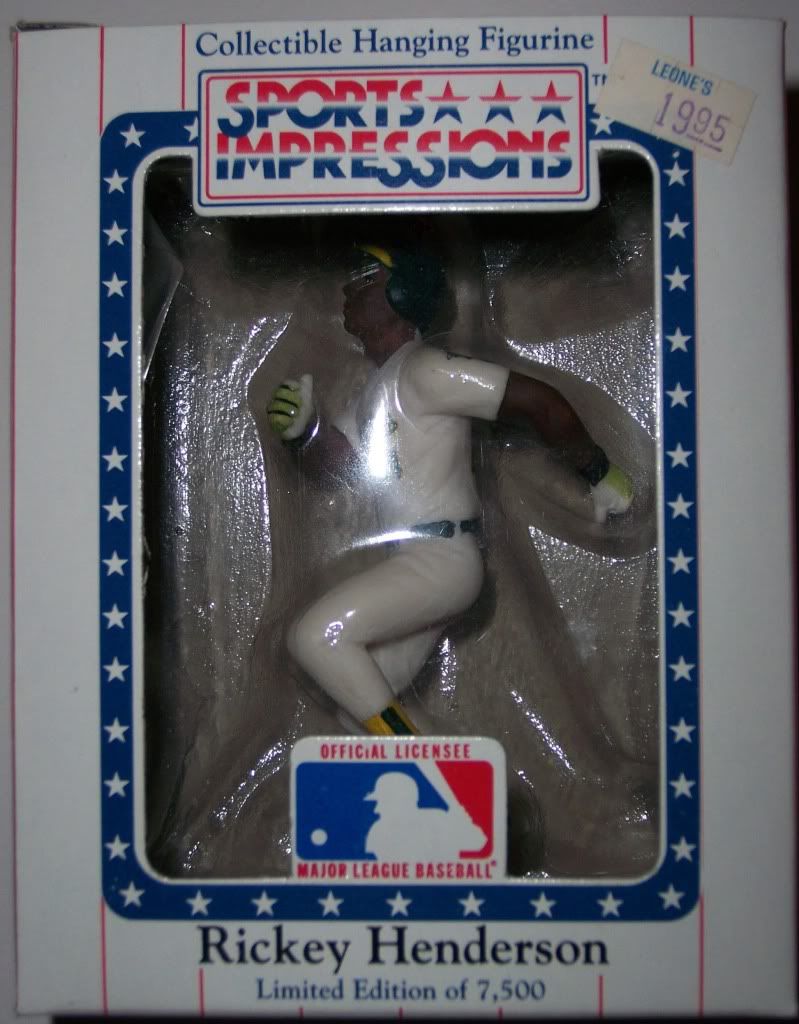 This ornament was made in the early 1990's by Sports Impressions, and is a "limited edition" of 7,500. Sports Impressions also made other collectible ceramic items of Rickey such as figurines and plates.
This isn't the best representation of Rickey (it doesn't really look like him at all), but it's better than nothing. There probably aren't too many player collectors than can add a Christmas ornament to their collection, so I can't complain.
Note the neon green batting gloves, and you gotta love the white shoes. Only the A's can get away with something like that!