This post is about a month overdue, but I knew I had to get it up before the 2009 A's trades start rolling in. I received this package from Mario about a week before Christmas, and it was definitely a nice early present!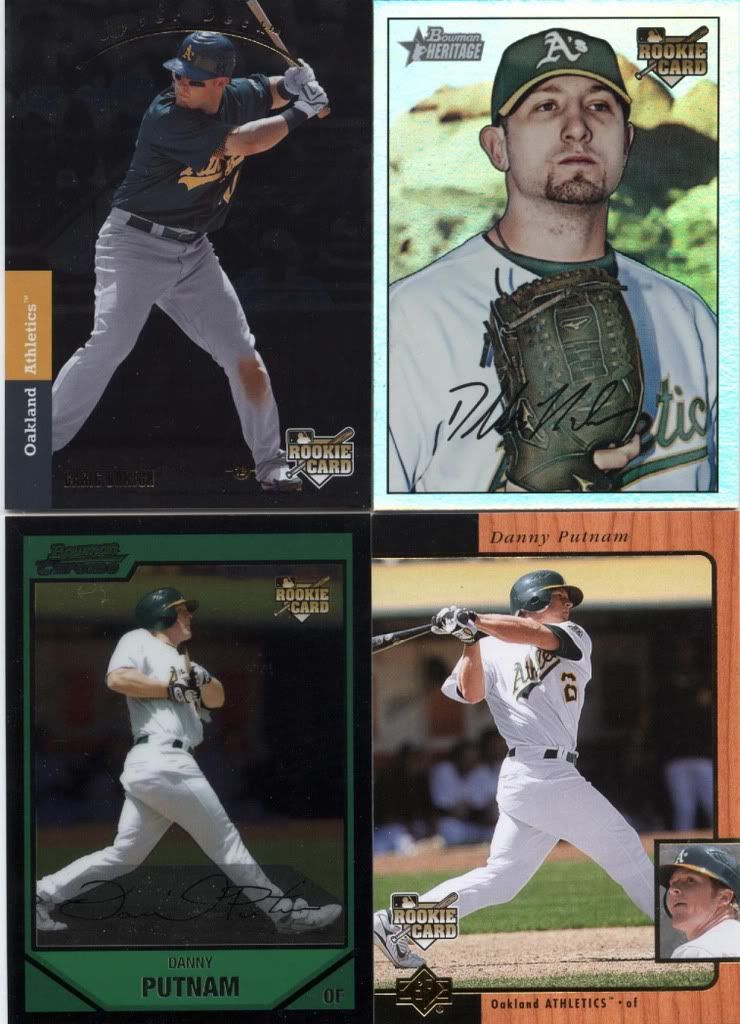 We'll start with some base cards that I needed, a few 2007 Danny Putnam rookies, and the first A's card I've received from the new 2008 Timelines set, which I'm really starting to enjoy.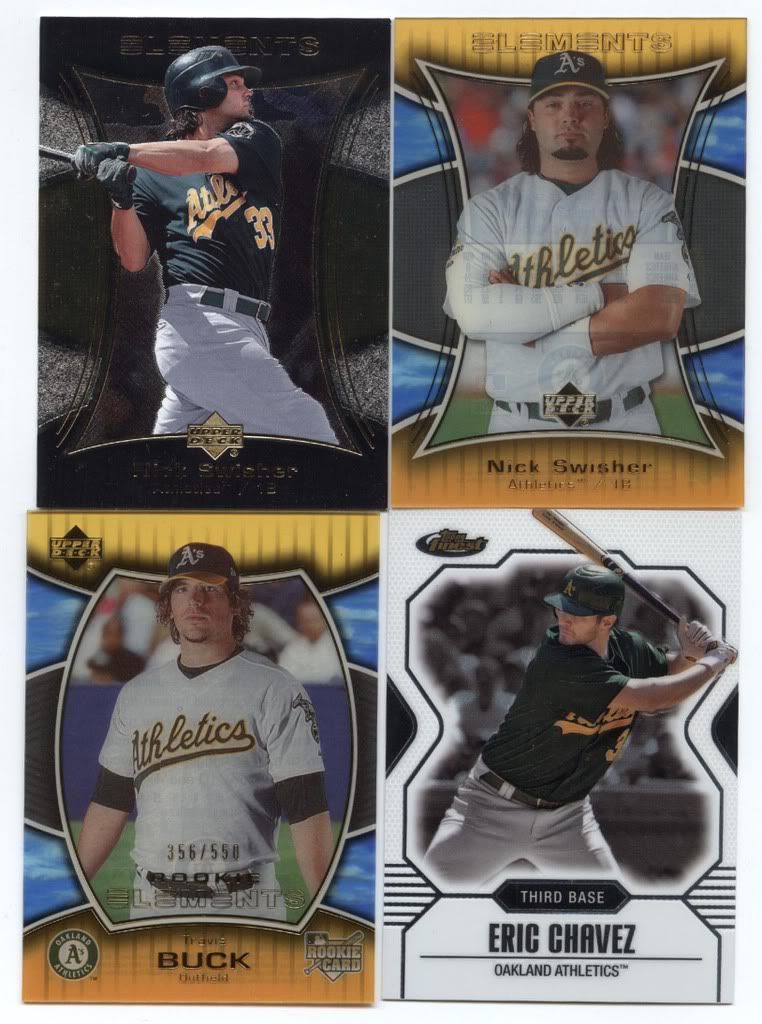 Next we've got a few cards from 2007 Elements, including a nice serial numbered Travis Buck.
This Zito card from 2007 Sterling is definitely one of my favorites from the package. You don't see Barry batting on a card very often (nor should you), but it really is a sweet looking card, and I believe the only Bowman Sterling card I currently own.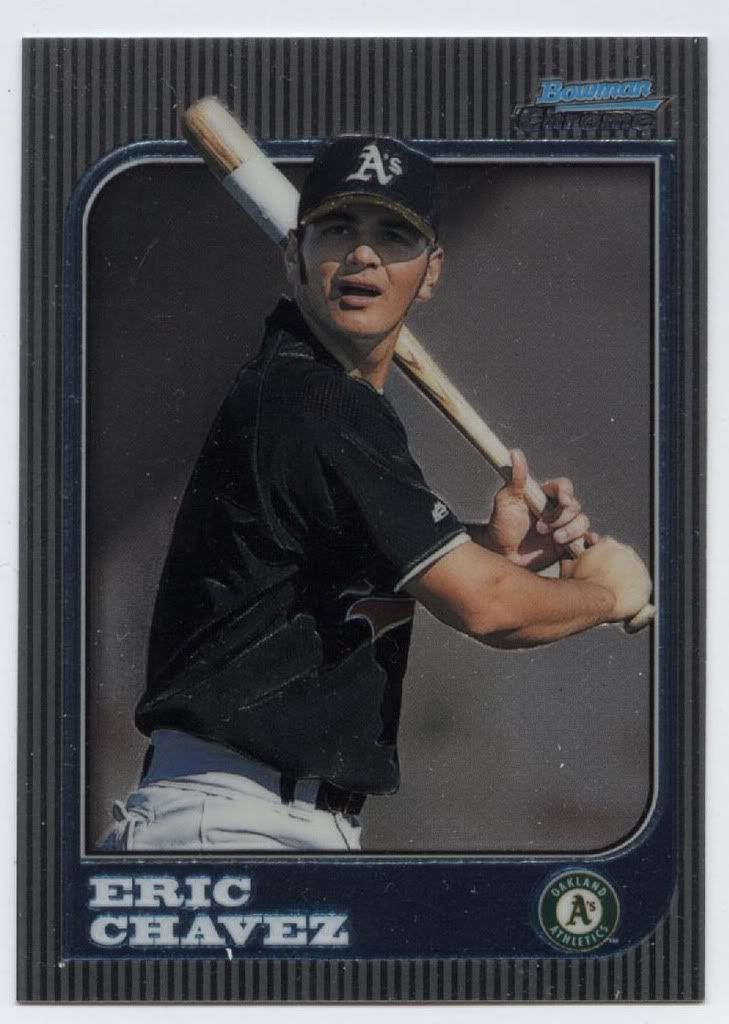 Mario also sent a few card from his 1997 Bowman Chrome break, including this Eric Chavez rookie card. I was pretty excited to add this card to my collection, as despite his recent injuries, Chavez is a pretty solid player, and a really great guy.
Last, but not least, Mario included a stack of cards featuring the A's most recent addition at the time, Matt Holliday. They all feature him in his Rockies jersey, and I'm looking forward to cards with him as an Athletic later on in the season.
Thanks again Mario!