In honor of Rickey's imminent induction into the Hall of Fame, and my leaving for Cooperstown today, I thought it would be the perfect time to unveil the new header and logo that I recently had designed for the blog.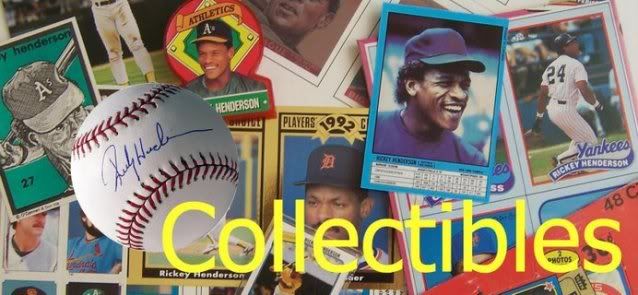 I've been wanting to have a logo designed for awhile now, as I was tiring of the collage that I had previously been using. Plus, more than one person has commented on the prominent placement of Cecil Fielders giant head right in the middle.
Along with the logo, I also wanted to have corresponding business cards designed, which I could use to promote the blog while at the Hall of Fame. I've completed trades from a couple of sites that had cards produced, and I always thought it was a nice touch.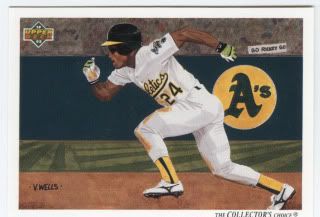 In case anyone is curious, here's the 1992 Upper Deck card which was used for the silhouette in the logo. It was surprisingly hard to find a suitable photo, as most of the cards cropped out large portions of his feet and arms.
On a more general note, I plan on chronicling my entire trip to Cooperstown on the blog, with at least one post every night, and probably more. If anyone has any questions while I'm away, or would like me to take pictures of anything while in Cooperstown, please don't hesitate to send me an e-mail, or even comment on this post.
I hope everyone enjoys the new logo, and keeps checking back daily during the upcoming weekend. Now if only I could manage to give Rickey one of the new business cards personally, that would really be sweet!