On of the most interesting events of the weekend was the Hall of Fame golf tournament, held on Saturday morning at the Leathersocking Golf Course in Cooperstown. The event wasn't open to the public, but I was able to get in and take pictures.
Rickey doesn't golf, so he wasn't participating, but Jim Rice was there, as was everyone from Reggie Jackson to Ozzie Smith.
Reggie Jackson - He wasn't too talkative, and I'll just leave it at that.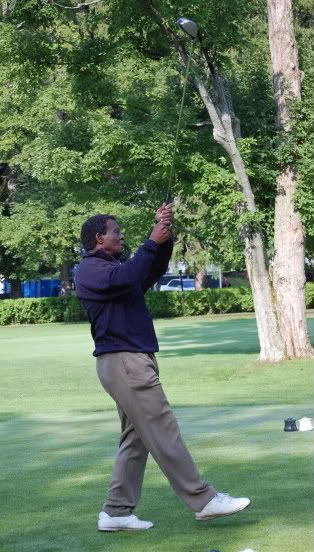 Lou Brock - He was a lot of fun, really interacting with everyone. Someone asked him about what he thought of Rickey breaking his stolen base record, and he responded, "Rickey Who?"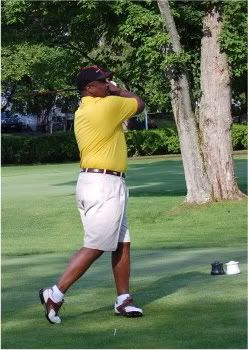 Jim Rice - He was in a pretty good mood, as you would expect him to be.
Frank Robinson - Seems like a pretty fun guy.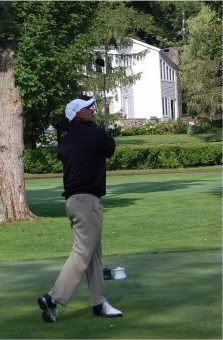 Ozzie Smith - Very pleasant to everyone.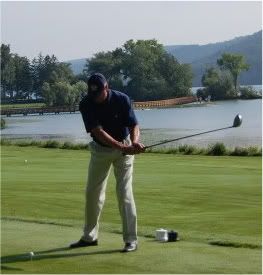 Gary Carter - Talked a lot about playing against Rice and Rickey.
I wonder if Boggs had this made, or if the Hall gave it to him as a gift?
Wade Boggs - Very energetic and outgoing. Stopped for quite a while to sign autographs for the few people that lived along the course.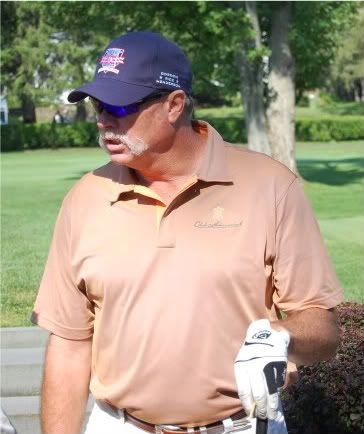 Goose Gossage - Last year's lone inductee, who I somehow missed teeing off.
Dave Winfield's checking out one of the two cars that could be won with a hole-in-one.
Dave Winfield - Here's one of Winfield in action. He was also very friendly and outgoing.
Paul Molitor - A pretty quiet guy, but along with Boggs, he was one of the few to stop for autographs with the fans.
Mike Schmidt - I managed to catch him teeing off, but that was about it.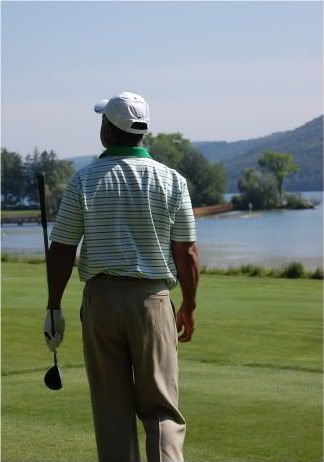 Here's another shot of Ozzie because I just like the picture.
Rollie Fingers - His mustache is an easy giveaway, but I figured I should label the picture anyway. Rollie didn't seem to be a big fan of Charlie Finley, and expressed some regret that his trade from the A's to the Red Sox was never finalized.