...Until Rickey Henderson's induction into the National Baseball Hall of Fame. When the 2008 inductees are announced this Tuesday, there will only be one year remaining until Rickey's inevitable induction in 2009. What better time could there be to begin this blog?

I've been collecting Rickey Henderson memorabilia for about 20 years now, and have acquired a wide variety of cards, figures, magazines, posters, and other random collectibles. I hope to share a small piece of my collection with you on a daily basis, with the goal of completing it by the time he's inducted into the Hall in 2009.

The best place to begin would be at the beginning, with a very common but important piece of my collection: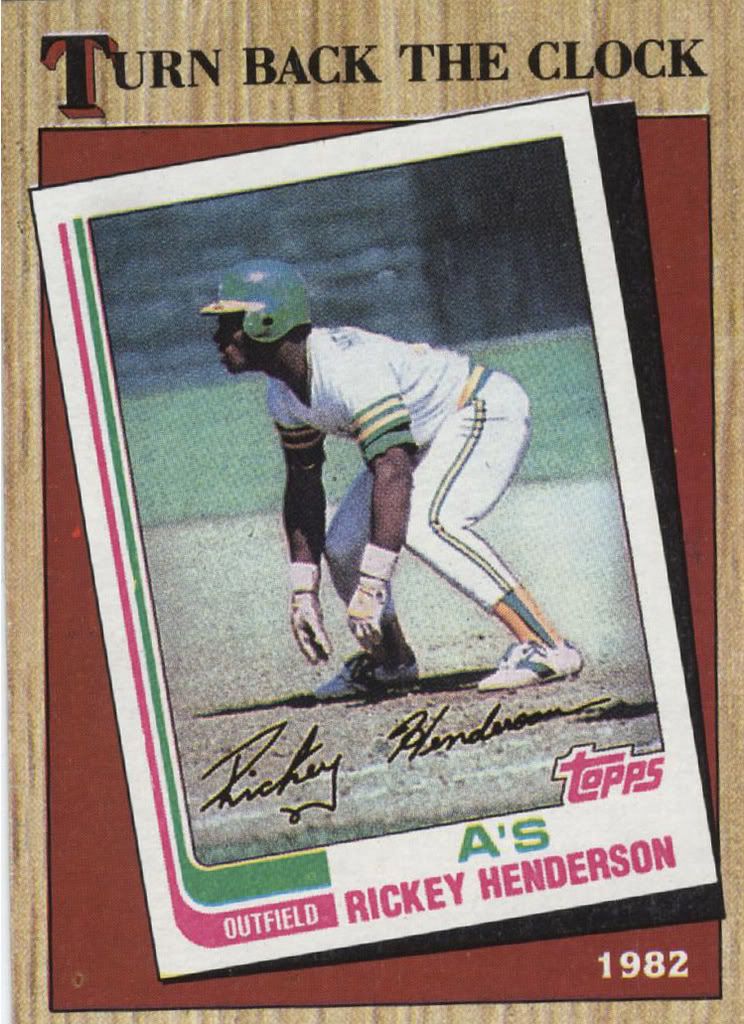 1987 Topps #311

I received my first ever pack of baseball cards at a birthday party in 1987, and it included this Rickey Henderson Topps "Turn Back the Clock" card. I was a big Oakland A's fan at the time, but was too young to remember when he was a member of the A's, as he was playing for the Yankees at the time. Luckily for me, he was traded back to the green and gold in 1989.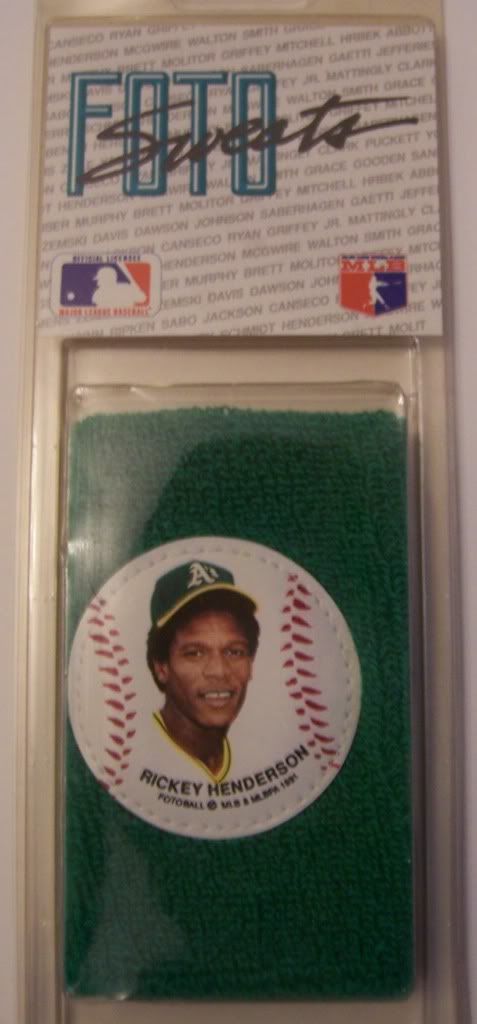 The first "real" collectible posted on this blog is a fuzzy green Rickey wristband. These were called "Foto Sweats" and were an officially licensed MLB/MLBPA product produced in 1990/1991 by Fotoball USA (better known for producing baseballs adorned with similar player photos).
So begins my foray into blogging, and the display of my Rickey Henderson collectibles. I sure hope you enjoyed what you saw, and that you come back to see all the Rickey items I have to share!