Despite what it may look like based on previous posts, I do actually collect "normal" Rickey Henderson cards, in addition to all of the oddball items that I've shared so far. I decided that it would be more fun to start the blog by showcasing some of the more interesting pieces I've collected through the years, but I also have a lot of great cards that I'd like to share as well!
The best place to start any discussion of Rickey Henderson cards is at the beginning, his 1980 Topps Rookie Card, the Holy Grail of any Rickey collection. (Yes, I know he has a few minor league cards out there, but we'll ignore those for now.)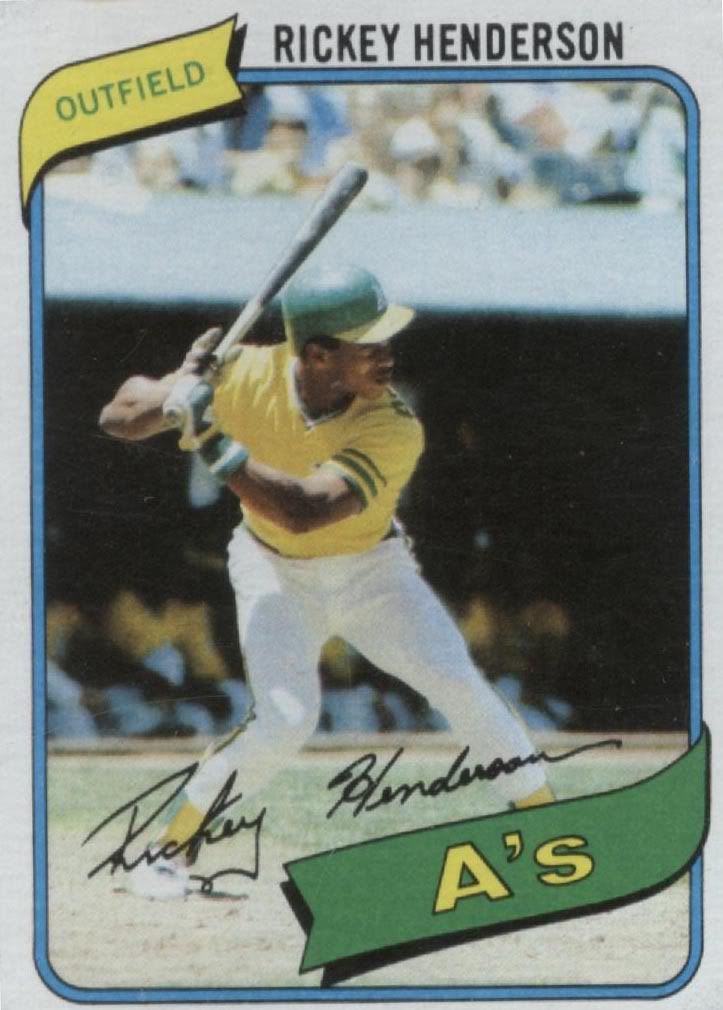 I just love the cartoons that Topps used to put on the back of their cards. It was a great way to keep me interested in even the "commons," as I was usually entertained by the stats they decided to feature.
The next two photos showcase all of the Rickey cards included in the Topps base set from 1980-1985, his first stint with the Oakland A's, and some of the best years of his career.
Hopefully you enjoyed your first glimpse into my Rickey Henderson card collection, as there's plenty more to come!