This little plastic Rickey figure is about 2 inches tall, and is from the 1995 Collector's Edition of The Original Micro Stars. It's not the best representation of Rickey, but you can see a slight resemblance.

It was produced by Creative Images International, who had an MLBPA license, but not an MLB license, which explains the lack of team logos on the jersey and hat.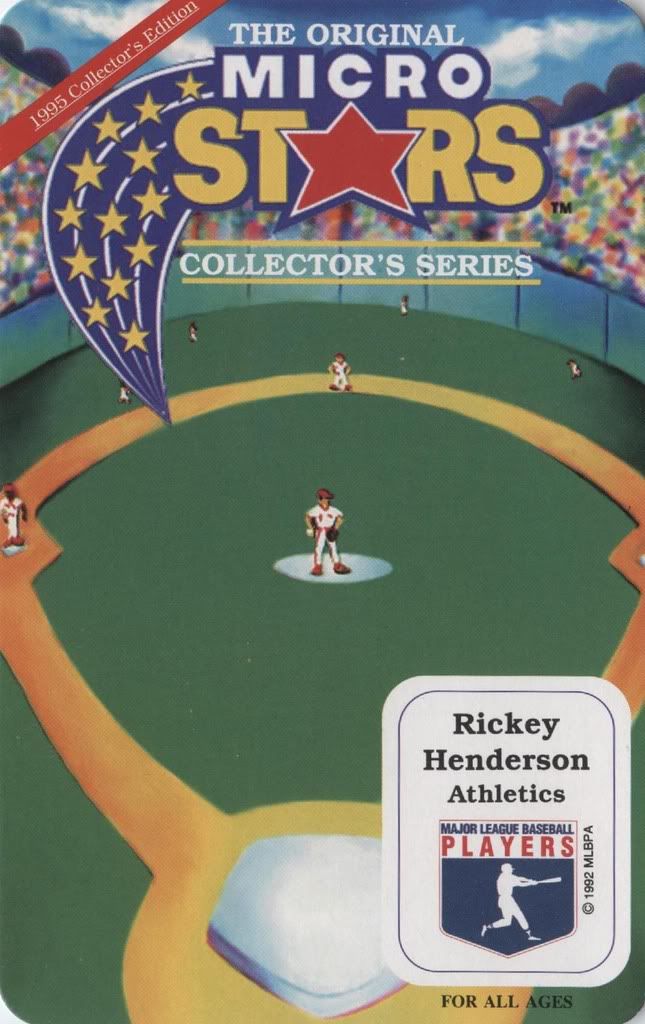 The reverse of the backer card contains a short bio about Rickey, as well as a list of all 50 players available in the set. This included future Hall of Famers such as Cal Ripken Jr. and Wade Boggs, and "stars" of the day such as Ken Hill of the Expos and David Nied of the Rockies.