Prior to producing the
Tripleheaders
balls in 1991, Topps produced a set called Doubleheaders in 1990. This set consisted of two 2.0" x 2.5" cards encased back-to-back in a plastic stand. On one side was the players rookie card (in Rickey's case 1980 Topps), and on the other side was the current years Topps card (1990 Topps #450).
These came one to a pack, and Rickey's "card" was actually featured on the front of the pack, which is always a nice added bonus! There was actually a "test" issue released in 1989, featuring 1989 Topps cards. I don't have this "test" card, but if anyone out there has one, I'd love to get ahold of it!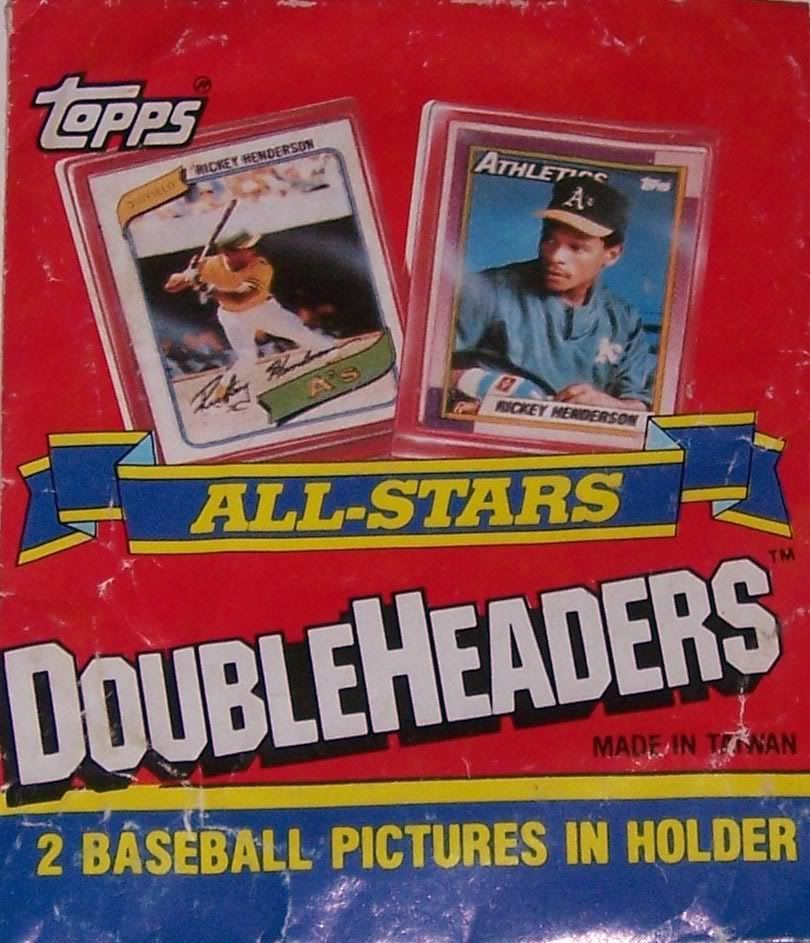 These were apparently divided up into three sets, with Rickey's card part of Checklist B. Also included in this portion of the sets were cards of Ken Griffey Jr. (in only his second year), Bo Jackson (imagine what he could have done if he'd stuck to baseball, and not gotten hurt), and Greg Maddux.