I know that there must have been at least a handful of different Rickey Fotoball's made over the years, but I somehow only ended up with one of them. This ball features Rickey preparing to steal one of his 939 bases.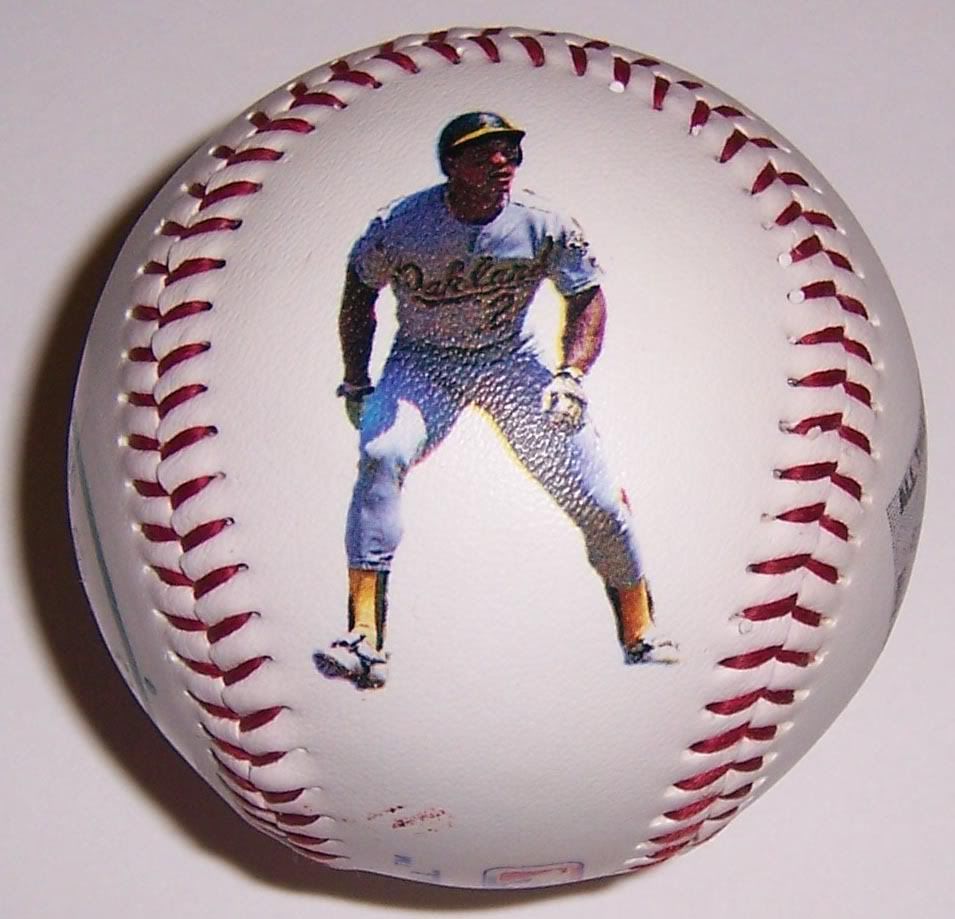 This FotoBall was probably released in late 1991, after Rickey broke Lou Brock' all-time stolen base record on May 1, 1991 against the Yankees.
The third side of the ball features a little description of the "Man of Steal," and how he came to break the record.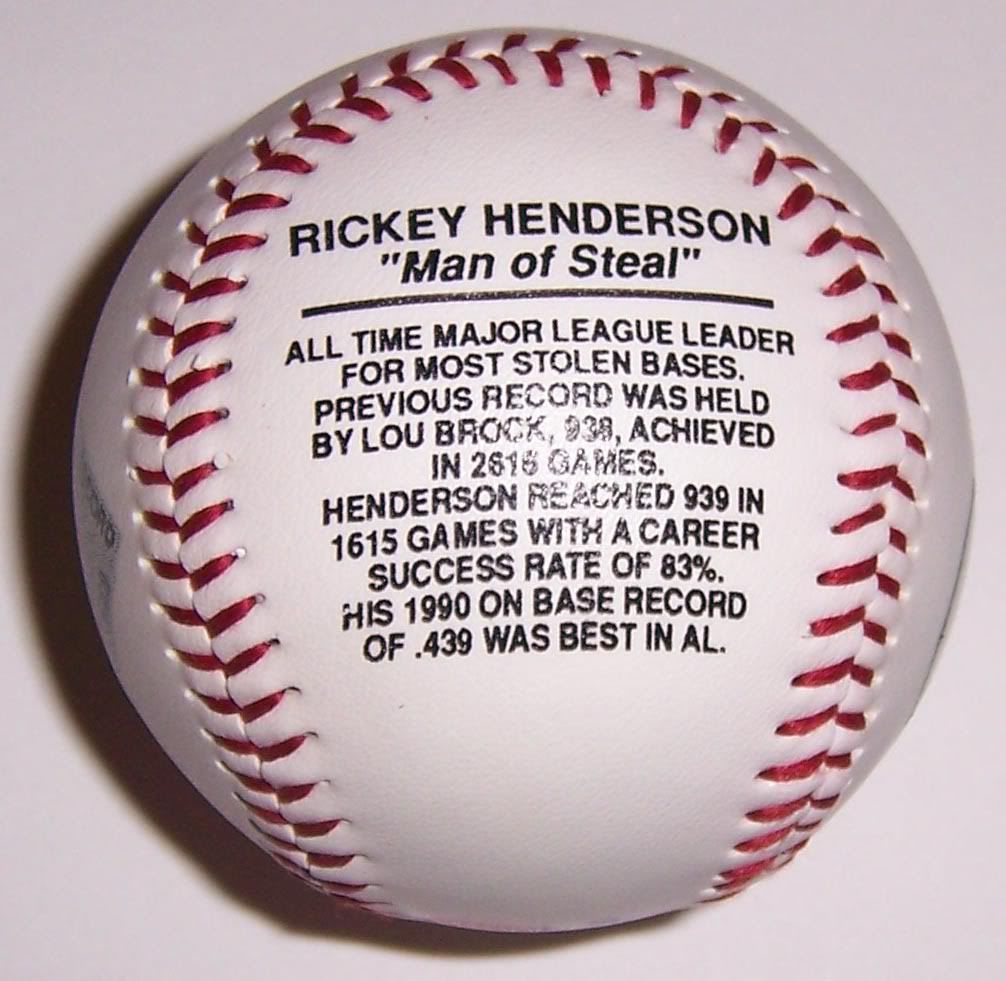 I apologize for the short post today, but make sure to check back in later in the week. I should have gotten my new purchase of Rickey cards by then, and I can't wait to show them off!