Today's post is a follow up to the
wall posters
blog from a few weeks ago. I knew I had a couple framed Rickey posters, but wasn't able to locate them as I was going through my collection. I found these by accident while searching for something completely different (a course description and syllabus for a college class, to be exact) at my parents house. Somehow, they get put in a box full of old school papers, and never made the move.
These posters are technically "framed," but it's really just a cheap plastic border that keeps the glass attached to the poster. I can't remember where I got any of these, but they are similar to the types of posters you could win playing carnival games at a state or county fair. Unfortunately (or maybe luckily for my wallet), I never did see a Rickey poster at a balloon dart or ring toss booth.
This first poster is approximately 16" x 20" and was produced by Starline in 1990. It came in this very expensive looking gold frame.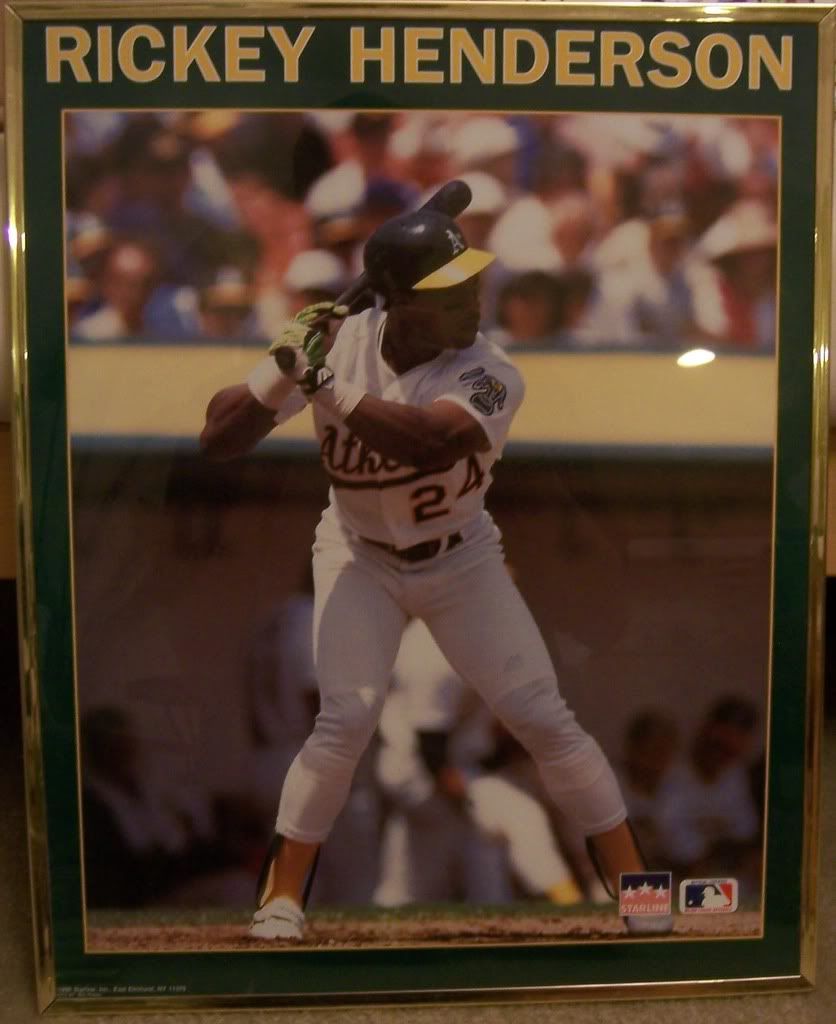 This next poster is only 8" x 10" and was also produced by Starline in 1990. You probably would have won this one during your first shot at game, and would have had to trade up to get the larger version.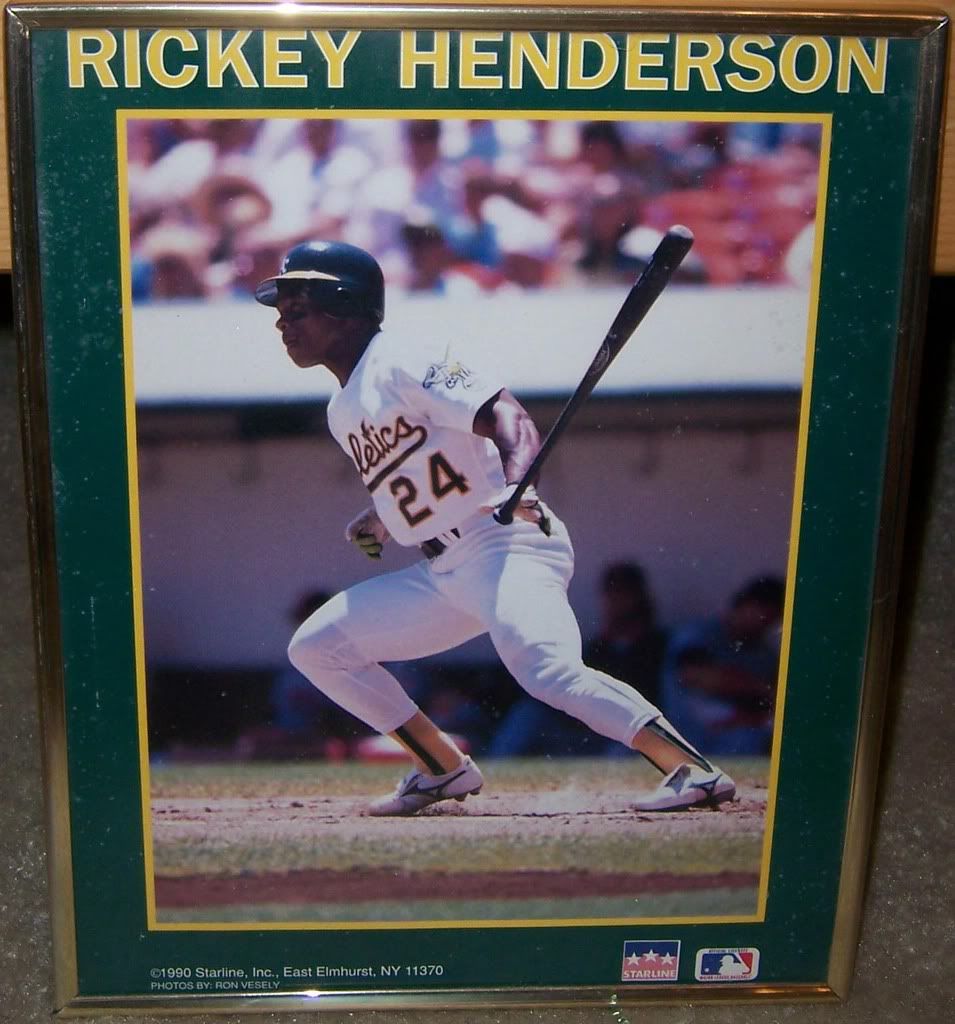 This final poster was produced by Sports Illustrated / Marketcom, and is also 16" x 20". There is no copyright year listed, but it is probably in the 1990-1992 range. A nice "upgrade" with this one, in the fact that our frame is now a nice black, instead of the gaudy gold.