Back around 2000, when Rickey's playing days were pretty much over, I started collecting cards and oddball items of Tim Hudson, one of the A's "Big Three," and an up-and-coming superstar!
In 2002, the Modesto A's, who Hudson played for in the Minors, were holding a Tim Hudson bobblehead night, and I just had to have one. Just because I found them, I have included their 2002 Magnet and Pocket schedules.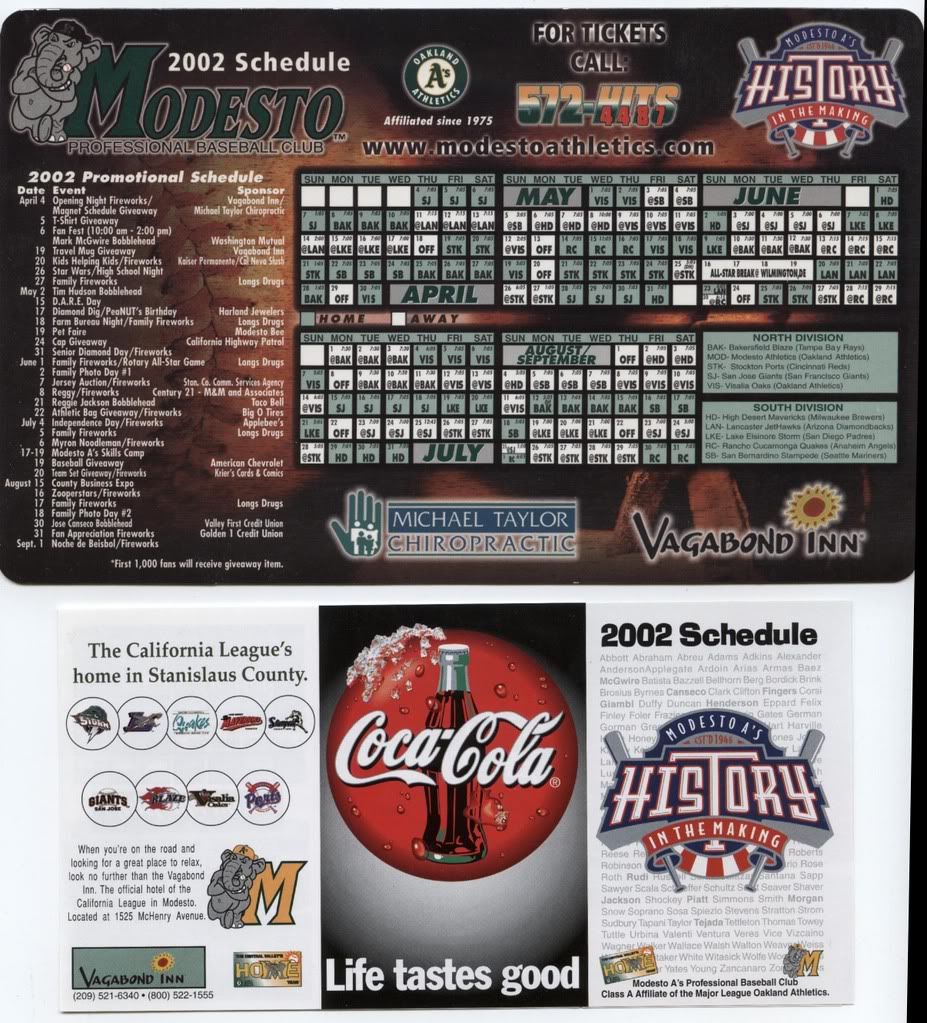 I'd never been to a Modesto A's game before, as it took a few hours to get there from my house, but I was going to make it to this one.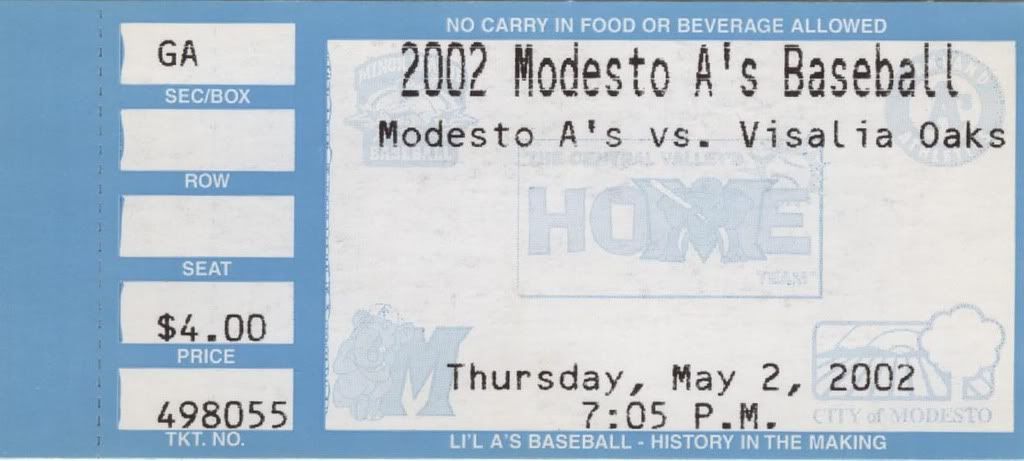 I paid a whopping $4 for my general admission ticket, but I wasn't as interested in the game as I was in getting my coveted bobblehead. They were limited to only the first 1,000 fans, and this was at the pinnacle of bobblehead mania, where people would line up hours before the game to get the bobble, and then just leave. I did manage to get the bobblehead, and also stayed for almost all of the game.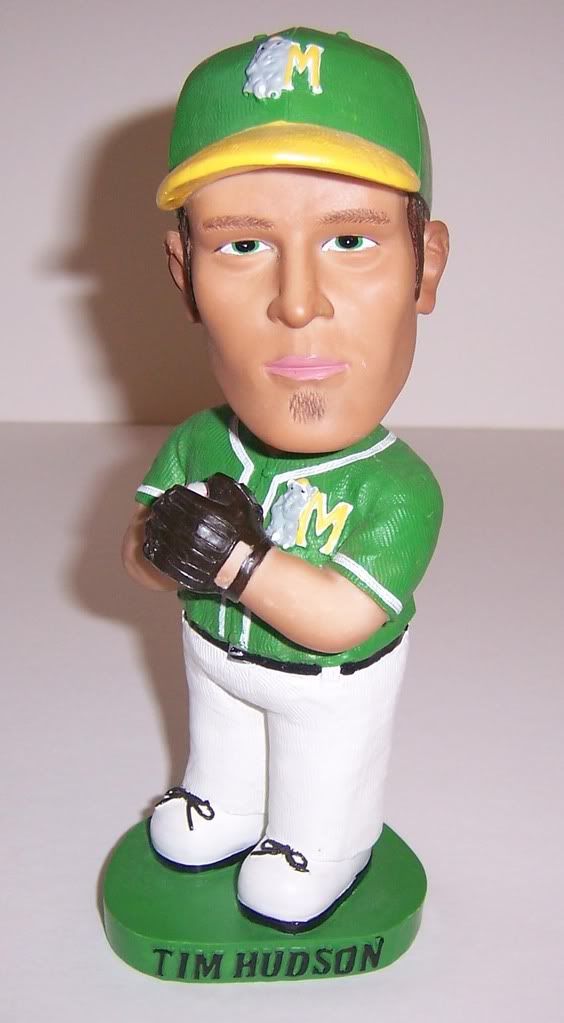 But, you ask, what does this have to do with Rickey? Well, while walking around the stadium before the game (I had plenty of time to kill since we'd gotten there so early) I noticed a table with a non-Tim Hudson bobble on it. I went to investigate, and to my surprise, it was Rickey! They were holding a season ticket promotion, and anyone that bought a package (5 game minimum), would get the Rickey bobblehead for free. Well, as you might expect, it didn't take me long to become a season ticket holder!
Alas, the tickets all went unused, as it was just too far to drive to watch minor league baseball. I'm not sure who we saw play when we were there (it would be great if I could find a box score somewhere), but Bobby Crosby and Joe Blanton were both on the team in 2002. But, in the end, I was now a proud owner of my first Rickey bobblehead!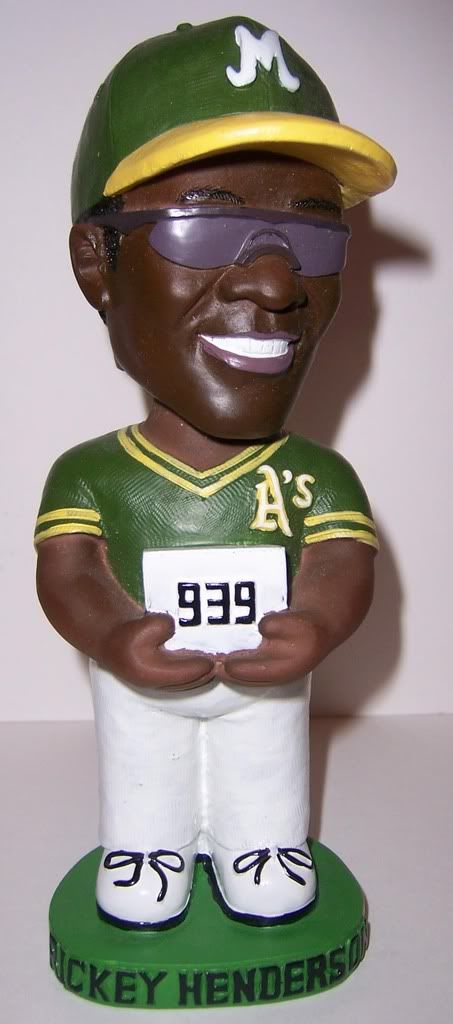 Rickey is depicted holding his "939" base and wearing a nice pair of shades. The back of the bobble says "Modesto A's 1977," the year that he played on the team. The bobble is actually one of the nicer ones that I have seen. Since it was sponsored by the team, and not a promotional giveaway, there are no large obtrusive advertisers logos present, such as the Taco Bell logo on the bobble I posted last week.