I've never really been a fan of the collectible wooden plaque, but I have obtained a few over the years.
This first one was purchased at Kmart I believe, and included a card that I'd never seen before at the time, which is why I bought it. But, it turned out to just be a set of holographic cards released by Upper Deck (1993 Gallery Heroes #29), so I ended up with a copy of the individual card anyway. The "limited edition hologram" text on the plaque is a little misleading, but I guess it worked, since I now own one.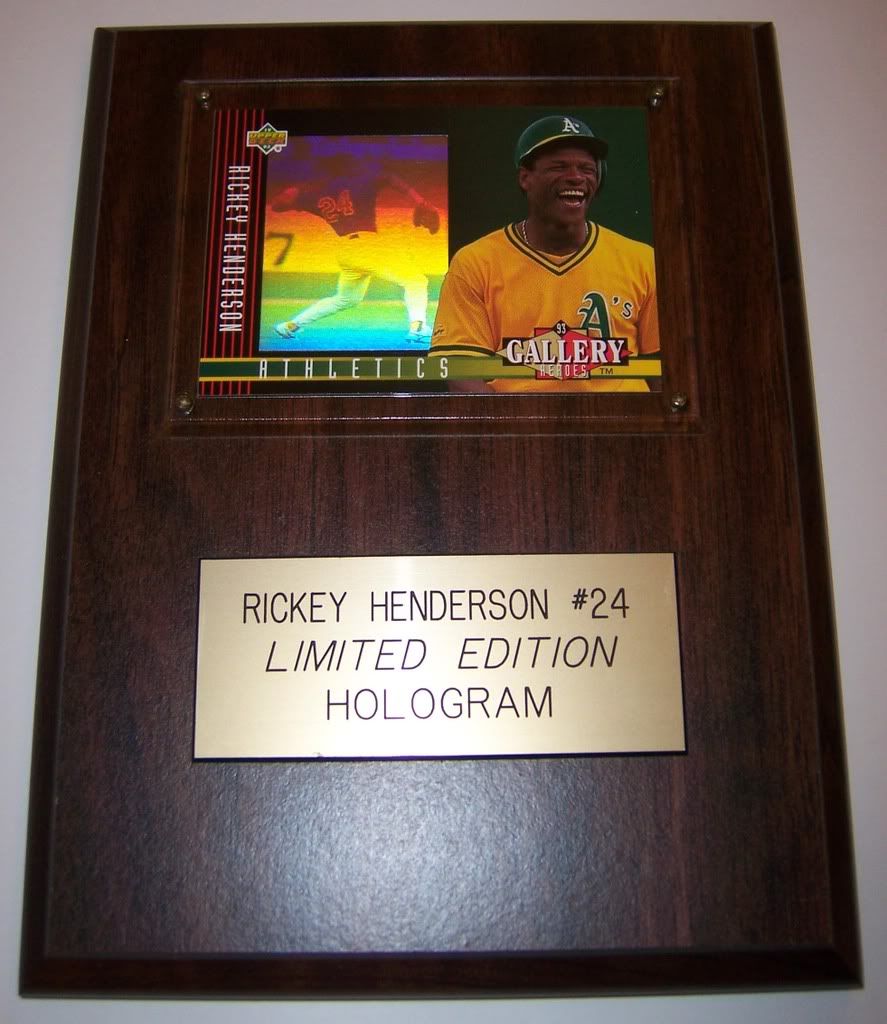 This next piece is a framed and matted Rickey card and pin, so I guess you can't really call it a plaque. I received this as a Christmas present (and a good one at that), and although I had the card, it was a cool one, and the pin I had also never seen before. The card is his base Upper Deck card (1992 #444), and the pin is a 1991 Ace MVP pin.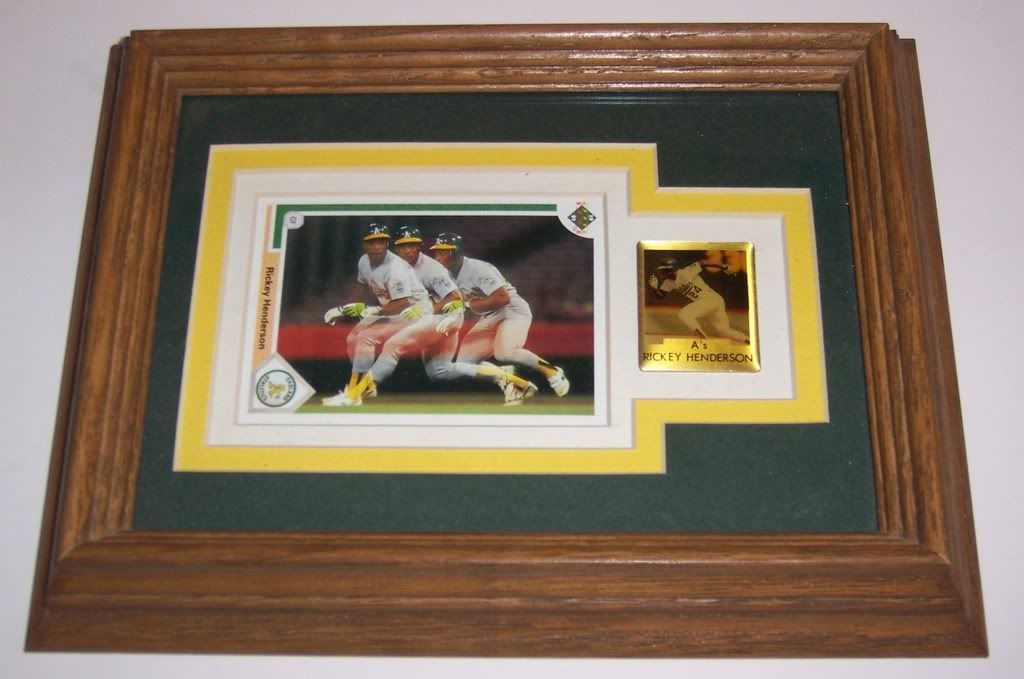 This final plaque features the top two all-time stolen base leaders, Rickey Henderson, and Lou Brock. The cards I actually put in myself, and aren't really anything special. I remember buying this off of eBay and really liking it at the time, but I'm not exactly sure why. I can kind of take it or leave it now. If the pictures were autographed, then it would be a totally different story.