Just a quick post today featuring information that any Rickey Henderson collector should not be without.
The
Sports Card Info
blog recently wrote a post on how to
spot a fake
Rickey Henderson rookie card.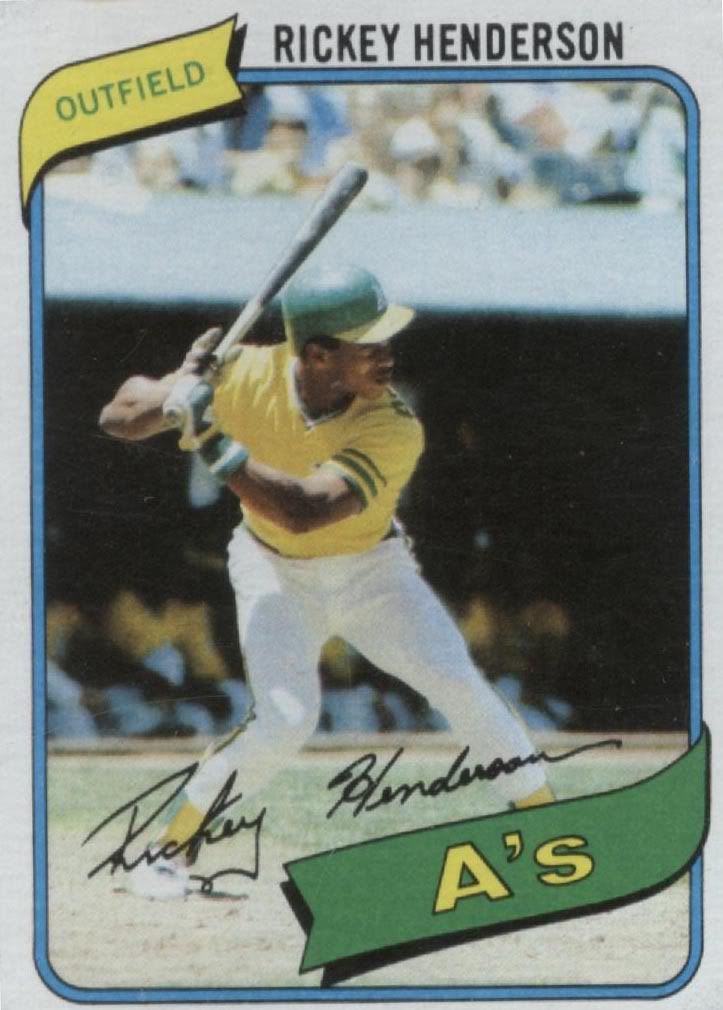 It seems that there are three main issues to look out for:
1 - Take a look at the words "Rickey Henderson" at the top of the card on the front. A fake version of this card will have a name that is made of many small dots instead of solid black ink on an original.
2 - On a fake Henderson rookie, a green and white dot pattern will make up the background of the "A's" logo. On a real version, the green background is a solid color.
3 - A counterfeit Henderson rookie will have a broken circle around the © logo on the back.
Thanks again to Sports Card Info for allowing me to reproduce this information. Hopefully it will help all Rickey card collectors prevent any unfortunate purchases. I only have one copy of his rookie myself, but if I do ever decide to pick up another one, I'll be sure to check out these issues first.