I want to start today's post by thanking the
Cardboard Junkie
for "pimpin' " my blog! I hope everyone who clicked over here from his site enjoys what they see.
In 1991, while Topps was celebrating "40 Years of Baseball," they produced a candy collectible called Superstar Stand-Ups. These plastic containers are still full of baseball-shaped candies, with the Topps logo on one side, and baseball-related sayings such as "Home Run" and "Strike Out" on the other.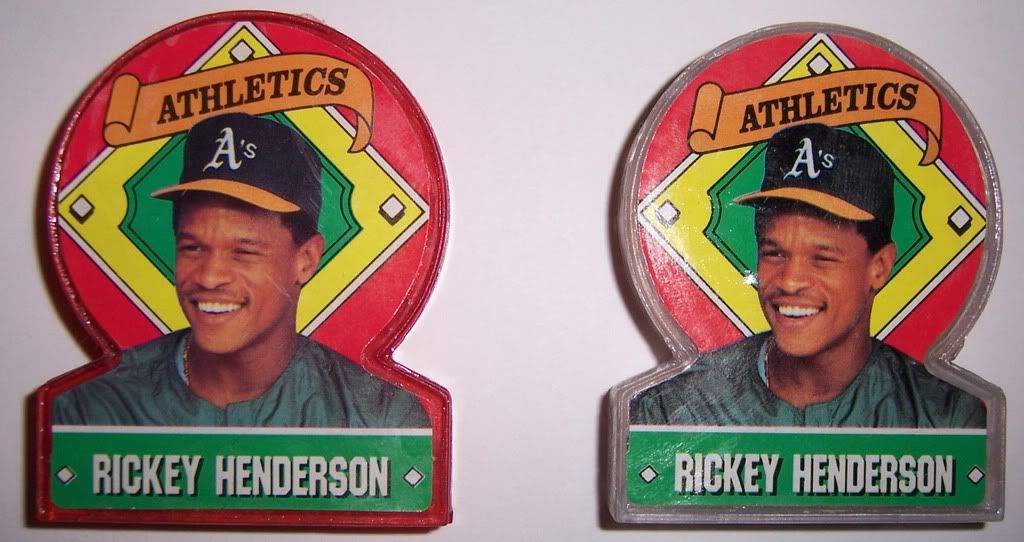 Shown above are both the red and white version of the Rickey Stand-Up, which is number 19 in the set. I think there might also be a blue version in the set, but I'm not 100% sure. If anyone out there knows an answer, please let me know. The entire series contained 36 stars of the day, everyone from Jim Abbott to Robin Yount.