Now that his big day has finally arrived, Rickey has been all over the news today. My local paper, the Sacramento Bee, had a nice full page picture and article about Rickey on the front of the sports page, and I'm assuming quite a few other papers did as well.
If anyone had a special commemorative section, pullout poster, or anything interesting commemorating Rickey's Hall of Fame induction included in their local paper, please let me know, as I'd love to get a hold of a copy.
I also know that there's probably going to be all sorts of new collectibles released in the next 6-months, and if anyone comes across one they think I might be interested in, please don't hesitate to let me know. I try and stay on top of everything, but there's a lot of stuff out there, and sometimes things fall through the cracks.
Included below are some of the pictures that the Sacramento Bee currently has included as a slideshow on their website. The full slideshow can be found
here
.
Throwing out the first pitch of Game 3 of the ALDS on 10/6/2006


Everyone should know this one: Stolen base number 939!



Playing for the Angels in 1997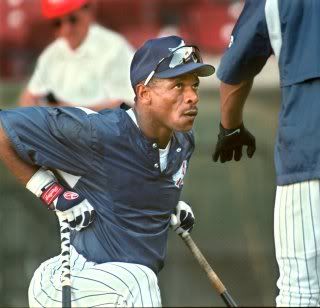 Stealing a base against the Red Sox on 8/25/1998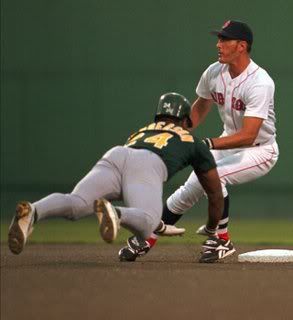 Game winning homer against that Devil Rays on 4/28/1998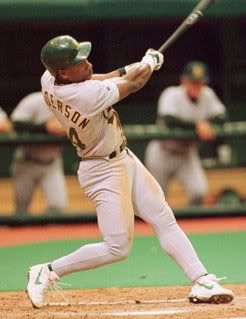 Working as a special instructor for the Mets in 2007


There's also a great slideshow of classic Rickey pictures over at the Oakland Tribune's site here.