It was on this date, exactly one year ago, that I decided it would be fun to put together a blog chronicling my Rickey Henderson collection. I wasn't sure how I would continue after that
first post
, but 100 posts later, I think I've come along way. I realized when putting together yesterdays post that this one would be number 100, which I thought was kind of an odd coincidence, but rather appropriate. Averaging about two Rickey Henderson related posts per week over the past year worked out well, and is a pattern I hope to continue.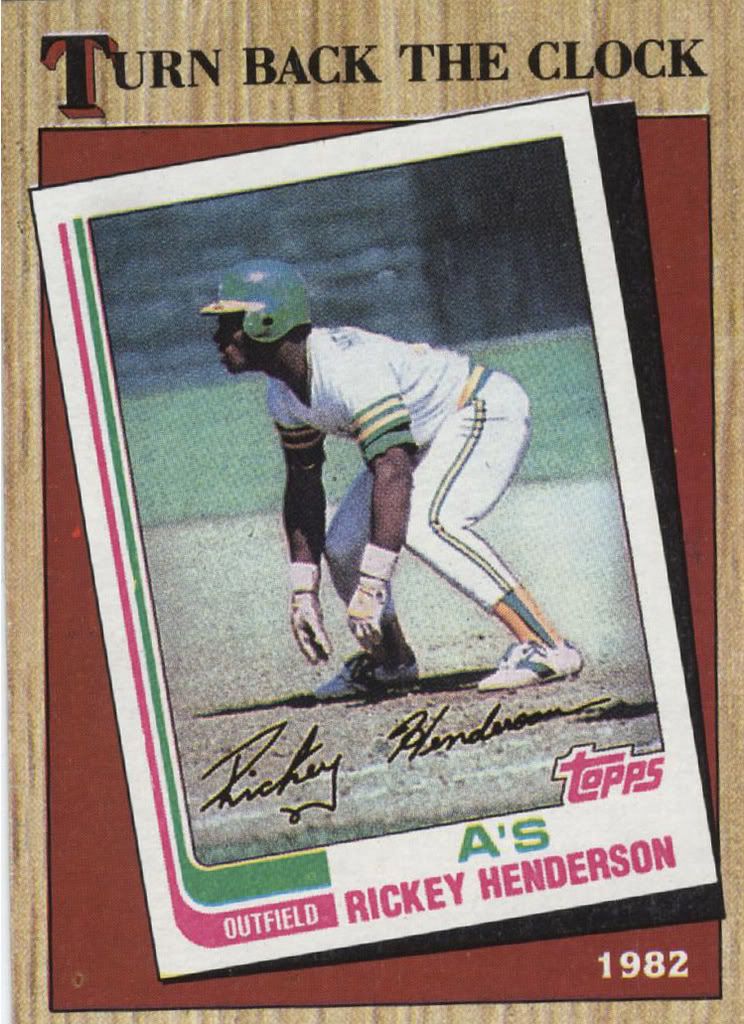 I would never have imagined all of the people I have met, and friends I have made, in the card blogging community. I want to thank everyone that has left comments on my posts, and sent unexpected packages my way, they are all very much appreciated. Although I never expect to get as many visitors as
Wax Heaven
or
Cardboard Junkie
, it is nice to know that I have some readers out there, and that others can share my collection along with me.
This year is going to be an exciting on for me, as after almost a decade of waiting, I'm finally going to be able to see Rickey inducted into the Hall of Fame! I was in high school when I initially thought he might be ready to retire, and never imagined that I'd be married and have a son by the time he was finally inducted.
With the nature of this blog focused on Rickey, and only recently adding posts on my Oakland A's collection, it is not something that I have the time (or the material), to update daily. But, I hope to continue on with one to two posts a week, or more frequently as time and information allows.